Students shovel out local business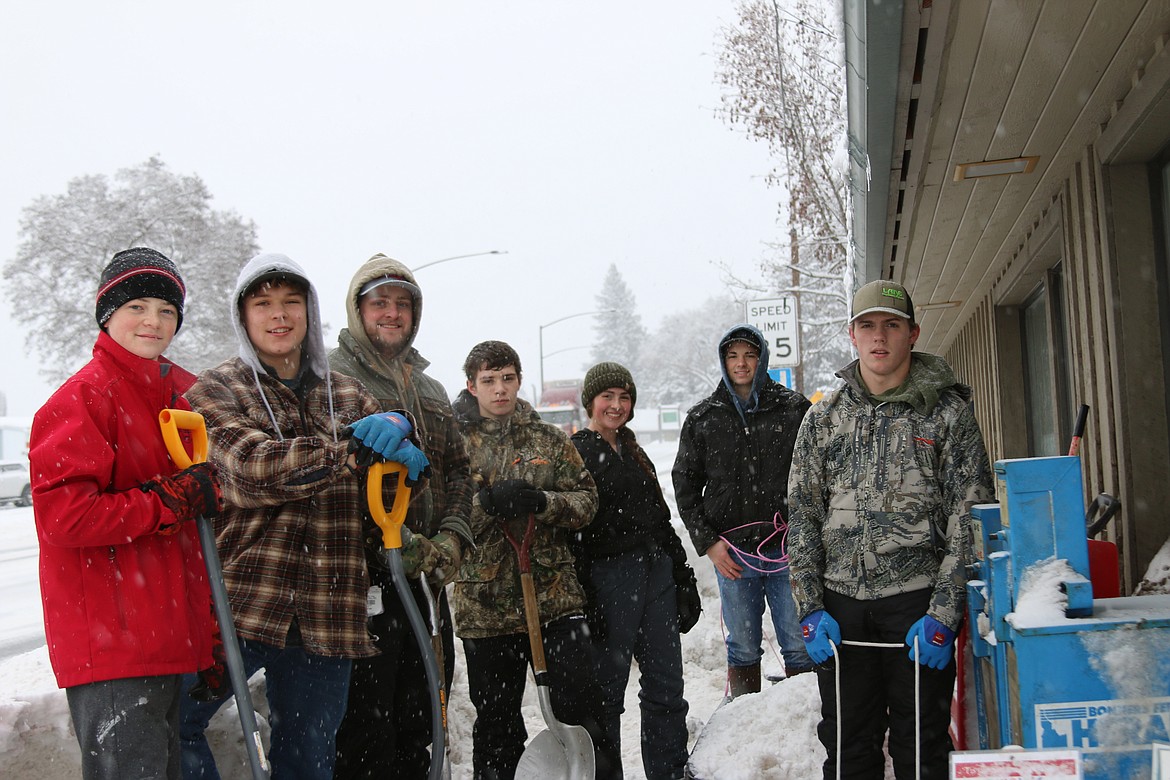 BFHS students and athletes shovel out Main Street Jan. 6, on a snow day. (left to right) Brandon Williams, Josh Pinkerton, BFHS teacher and wrestling coach Alec Hamilton, Porter Blackmore, Lexi Maas, Dillon Mai and Cleo Henslee.
(Photo by: CYNTHIA BONSANT)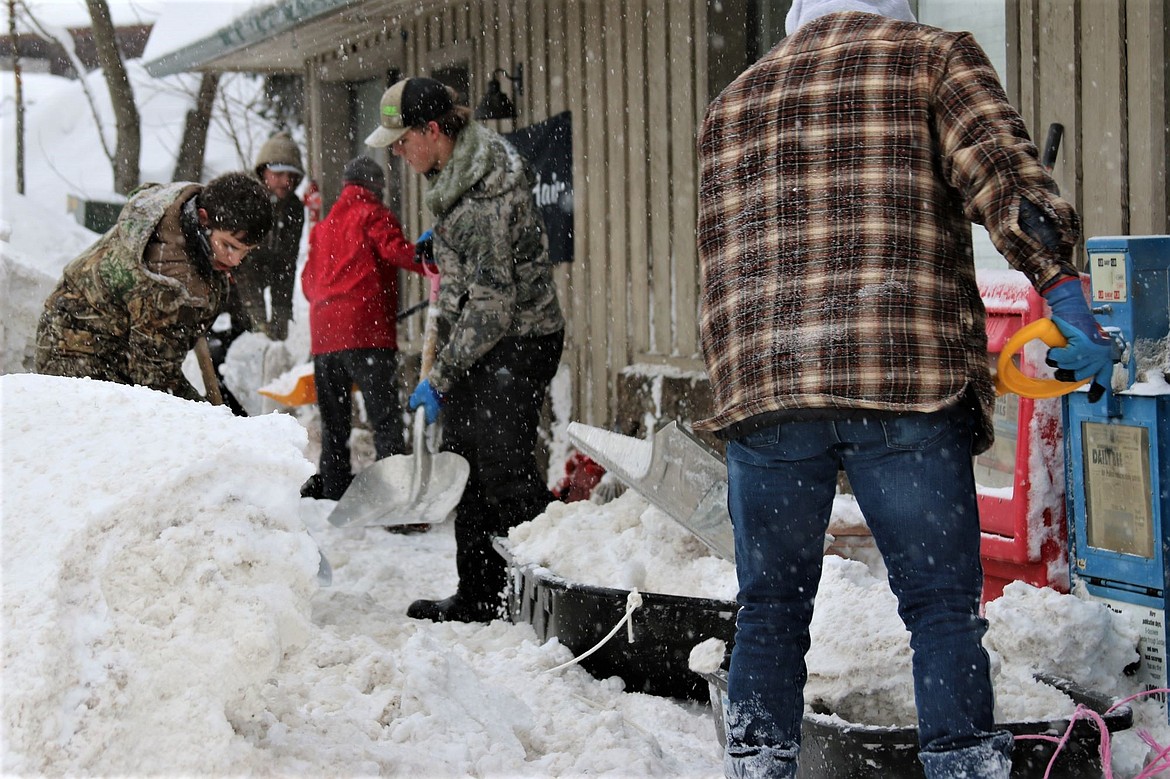 BFHS students and athletes shovel out a local buisness on a snow day.
Previous
Next
by
EMILY BONSANT
Hagadone News Network
|
January 13, 2022 1:00 AM
BONNERS FERRY — With a shovel and a sled in hand, students made quick work of snow left behind by snow plows on Main Street.
On Jan. 6, school was canceled due to snow, so high school athletes and students shoveled out Main Street and its businesses.
TD, an employee of Far North Coffee Shop, said she was thankful for the students' effort.
"We just love the young adults in the community giving a helping hand. I just love our community," she said.
Lexi Maas told the Herald that she roped in the wrestling coaches and students to help shovel out the town on the snow day. When students were asked what they would typically do on a snow day, Maas said she shovels roofs.
Another student said he would normally spend the day inside, staying warm.
Math teacher and wrestling coach Alec Hamilton instructed the students and helped them stay on task.
"[Today] we just want to help out those who need it," Hamilton said. "And keep the kids out of trouble."
After about 30 minutes of hard shoveling and moving snow, one student arrived with a snowblower. They made quick work of the sidewalk. As students worked, passing cars, snow plows and truckers honked, cheering them on.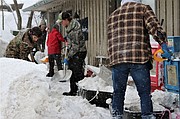 Recent Headlines
---