This Week In Boundary County History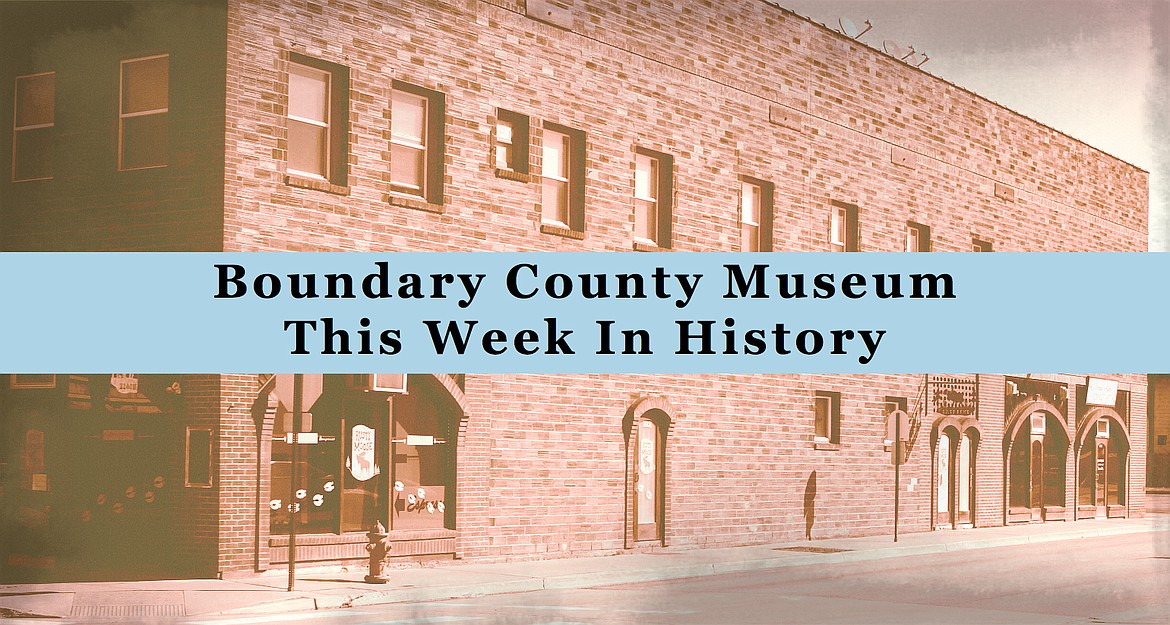 |
January 13, 2022 1:00 AM
This Week In History
100 Years Ago
The city council held a special meeting and opened bids for the furnishing and equipment for the new power plant on the Moyie River. The contract was awarded to the Washington Electric Supply Co. of Spokane. Manager Hughes of the City Water & Light Dept. hopes to have the dam constructed before high water next spring and the new power and lighting system to be in use early next fall.
School money is apportioned by the state according to population of pupils in the county between the ages of 6 and 21. For Boundary County, the amount awarded this year was $2,553.54 for 1,294 pupils.
50 Years Ago
Boundary County's first baby of 1972 is a girl named Jonnlyn Dee, the daughter of Mr. and Mrs. Lloyd Mastre.
Tragedy struck at the Oscar Kemmis home, two miles east of three-mile junction on Highway 2, Tuesday afternoon at 4:30 p.m. when an explosion ripped through the house starting a fire. The house, along with all the contents, burned completely to the ground. Mr. and Mrs. Kemmis and their three children were away at the time of the explosion.
Four local BFHS students defeated a team from Palouse, Wash., on Sunday at the High School Bowl. The final score for the scholars was 150-30. They meet a team from Grangeville next Sunday.
Bonners Ferry volunteer firemen, last week, received radios, valued at $4,600 as part of a plan to improve the system of alerting city firemen. Tom Hopkins said the city council authorized purchase of the radios last June.
15 Years Ago
After playing each other four times last season, the Kellogg Wildcats got their first win of the league season with a 64-35 win over Bonners Ferry.
Boundary County commissioners have been very generous in their support of a new Head Start Center. In 2005, the commissioners donated land to construct a new center on the north side of the Kootenai River.
The Bonners Ferry Badgers took first place at the Newport Holiday Tournament.
— Submitted by the Boundary County Museum
---