Karl E. 'Ted' Graupner, 84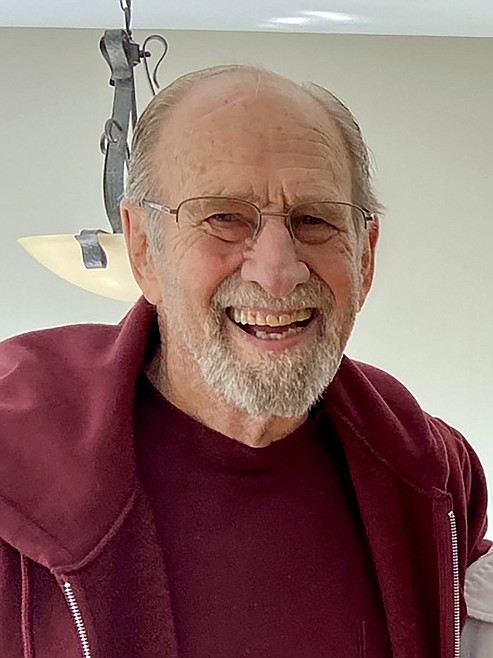 |
January 20, 2022 1:00 AM
Karl E. Graupner, known by Ted to those who knew him, died peacefully at the age of 84 on Jan. 17, 2022, in Spokane, Wash., with his beloved wife by his side.
He leaves behind a large, boisterous and loving family who will never forget the impact he had on their lives. He is survived by his wife of 58 years, Zetta Graupner; his sister, Wendy Gartrell; and his three children, Cynthia Curtice, Garrett Graupner and Brad Graupner, along with their cherished spouses. He was also blessed with 14 grandchildren and five great-grandchildren.
A devoted husband and father, Ted was born Aug. 4, 1937, and raised in Marin County, Calif., where he began his lifelong love of the outdoors, and particularly the beach. He spent many carefree days at Bolinas and nearby local coastal haunts. Later on, he would share his love of the sea with his grandchildren in the form of tide pooling and castle building.
Ted served honorably in the Korean War and looked back fondly on his days traveling the world through the service. He had a long, varied career that spanned industries. Most recently, he owned Zalreich Chemical Company, Inc., and a dairy consulting firm.
Both the love of the outdoors and his church community were threads that ran through the entirety of Ted's life. He spent many happy weekends with his family camping, fishing and exploring across the West, eventually graduating from a well-loved canvas tent to a cushy trailer. During his time in California's Central Valley, he started a fly fishing group for underserved youth, which he ran in partnership with River Oak Grace Community Church. He continued to pursue his passion for fly fishing when he moved to Fall River Mills, Calif., and then finally to Bonners Ferry, Idaho.
Ted had an infectious smile and kind heart. He was always willing to help a person in need — day or night, rain or shine. He dedicated his life to helping others, lifting up his friends, family, and fellow humans in ways both big and small. Sometimes it seemed like half the town had him on speed dial. He was on a first-name basis with everyone at church, and if you accompanied him to a service, you had better be ready to meet the entire congregation.
Ted was propelled by a profound, steady sensibility coupled with a warm, caring heart. He touched everyone in his life with his bright, sparky demeanor and his willingness to laugh, even when the joke was at his expense. He will be deeply missed by all who knew him.
A celebration of life will be held at 1 p.m. Saturday, Jan. 22, 2022, at Mountain Springs Church in Bonners Ferry. In lieu of flowers, donations can be made to Disabled American Veterans.
Recent Headlines
---