Winter ecology event announced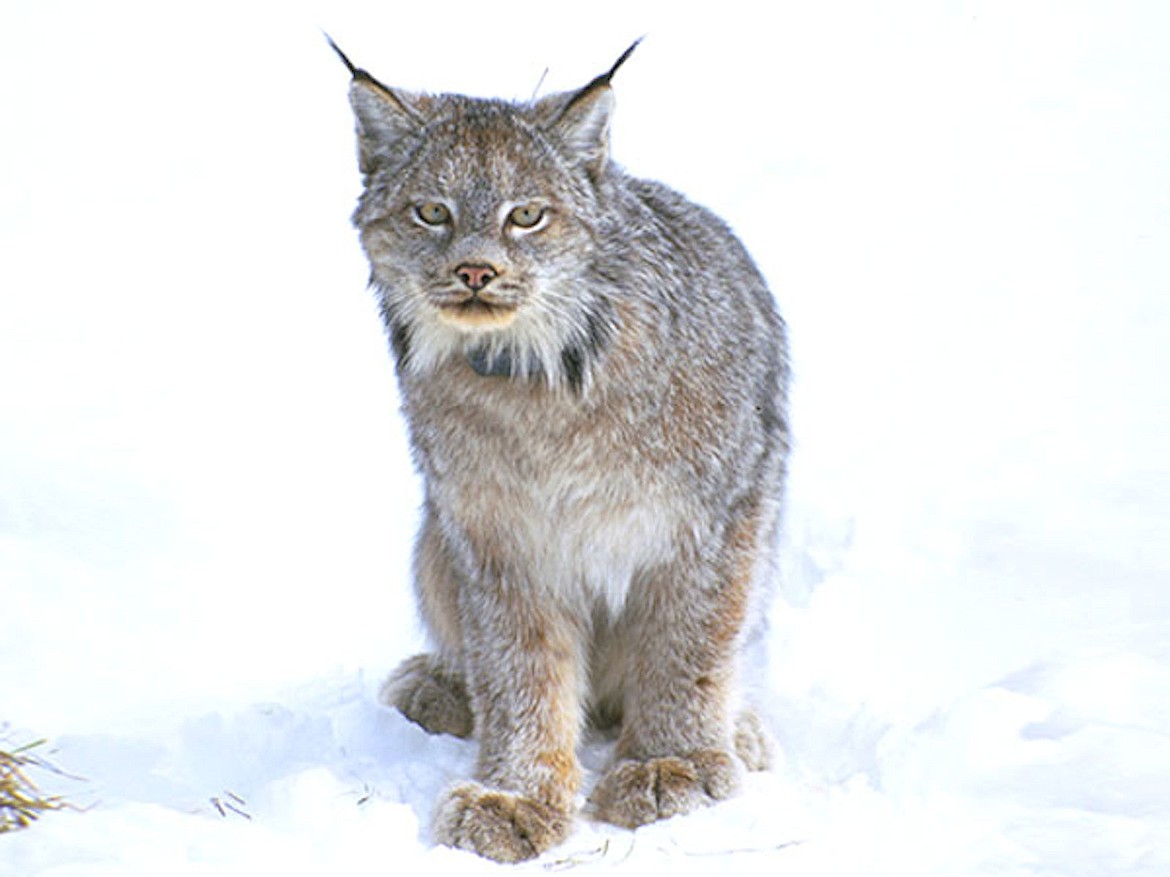 Area residents are invited along for a winter day of studying area wildlife interact with their environment, including specialized predator-prey relationships such as the one between Canadian lynx (pictured above) and Snowshoe hare.
(Photo courtesy STEPHEN TORBIT/USFWS)
|
January 20, 2022 1:00 AM
Area residents are invited along for a winter day of studying area wildlife interact with their environment.
Participants will meet Saturday, Jan. 29, at 9 a.m. Mountain Time, in the Viking Room of the Venture Inn, 1015 U.S. 2 in Libby, Montana. Over coffee, participants will go over a brief set of handouts describing specialized predator-prey relationships such as the one between Canadian lynx and Snowshoe hare, and other species interesting winter relationships in the wild. The group will additionally focus on some botanical terminology that will help participants spot and identify the more predominant characteristics of coniferous trees, evergreen shrubs and forbs. Around 9:30 a.m., the group will head to the field.
Participants will visit two to four different types of areas, hunting as a wildlife research team to find tracks, sign, and scat of area wildlife and birds, identify both evergreen and deciduous vegetation, analyze habitats, and connect animal behavior with the local environs.
Those interested are advised to come prepared for the day with full gas tanks, proper layers, lunch, water, good boots, snowshoes (if they have them), hats and gloves, cameras, binoculars, and ski poles (which can be helpful walking in deep snow).
The adult class will take road tours, do a couple of short hikes on private lands, and wrap up will be around 2:30 p.m. Mountain Time.
This class is sponsored by Libby Hostel Base Camp.
All participants must register to attend! Senior citizens welcome. Safe spaces will be maintained.
Information: Email b_baxter53@yahoo.com or call 406-291-2154
Recent Headlines
---