From the Archives Jul 7, 2022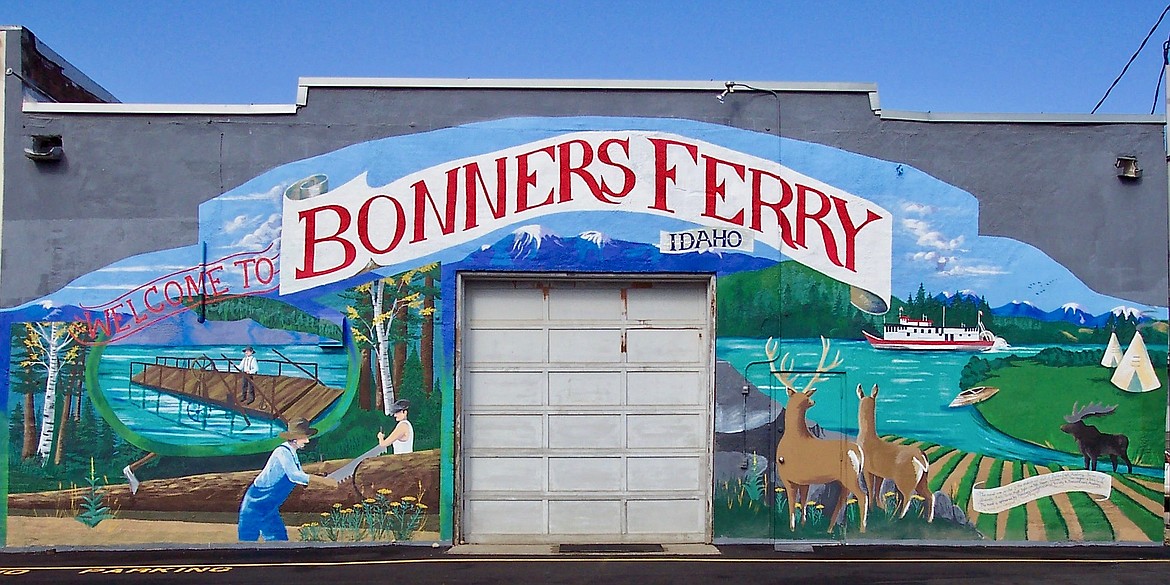 Mural on the back wall of the Boundary County Museum painted by Boulder Creek Academy students in 2007.
(Courtesy Photo)
In this week's column of "This Week in History," under the "15 Years Ago" section, it states:
"Boulder Creek Academy students and their teacher painted a beautiful mural on the back wall of the Museum. They were sponsored by the Academy and the Boundary County Historical Society."
The planning and painting of the mural occurred between May and September 2007. The mural became a place where many visitors stood to take their vacation photos when coming to Boundary County.
In April 2015, cracks were found in the back wall of the museum; and it was discovered the back wall had sunk 6-8 inches. After review of the situation, it was apparent the wall needed to be removed. Demolition began in the fall. Construction of the new wall was started in March 2016. The museum lost indoor exhibit space, however, it gained outdoor exhibit space.
The Boundary County Historical Society and Museum, 7229 Main, Bonners Ferry, Idaho, sponsors this column.
Visit the museum Thursday through Saturday from 10 a.m. to 3 p.m. Visit the website at www.boundarycountymuseum.org or the museum's Facebook page for historical photos and stories, and to see upcoming events. Or we can be reached at doyouremember@meadowcrk.com or telephone 208-267-7720. Thank you for your continued support.
Recent Headlines
---