Rain didn't stop the fireworks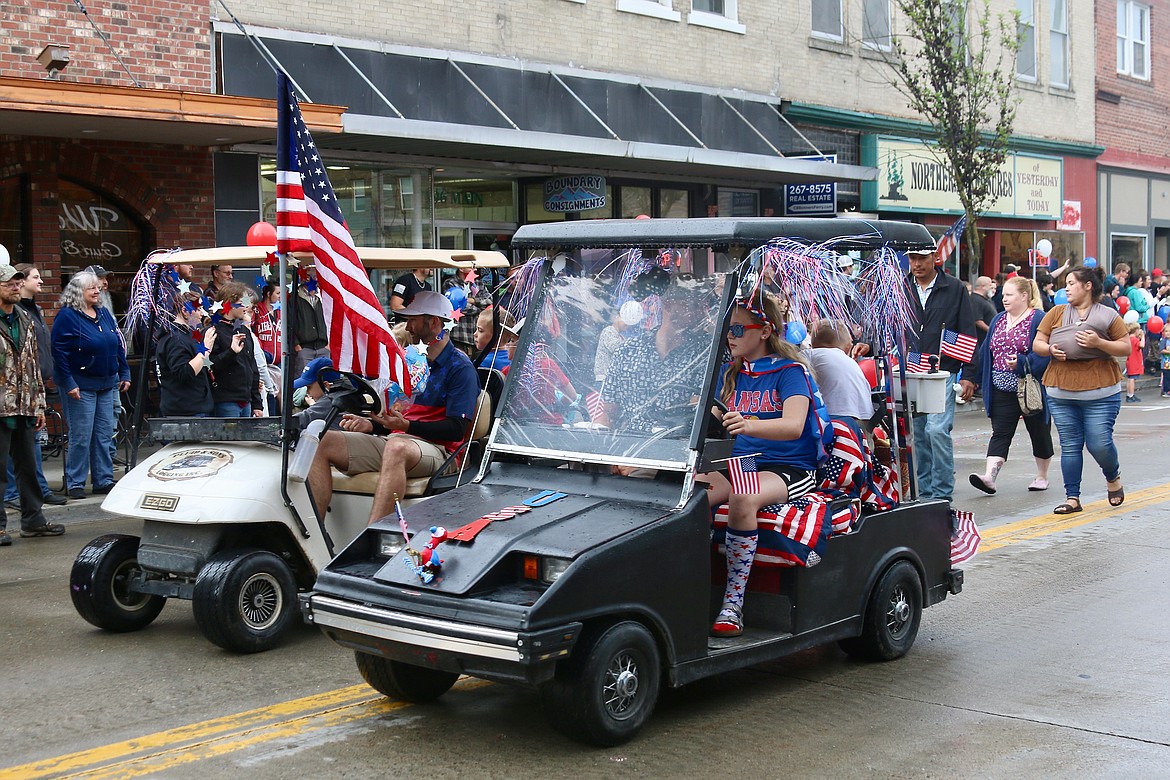 Pliud and Sons Logging ride down Main Street in golf carts at the 2022 Bonners Ferry Fourth of July Parade.
(Photo by: EMILY BONSANT)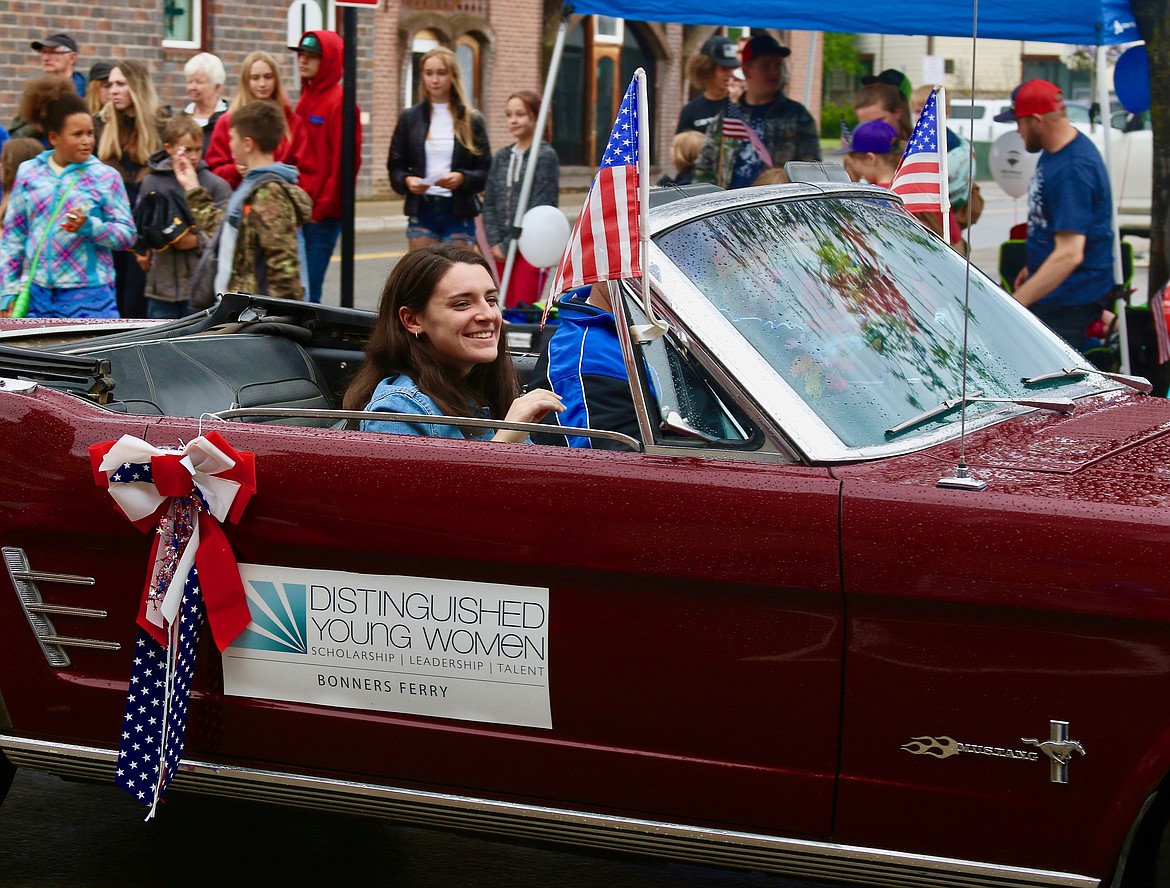 Distinguished Young Women was represented at the Fourth of July Parade by Mia Blackmore, 2022 second finalist.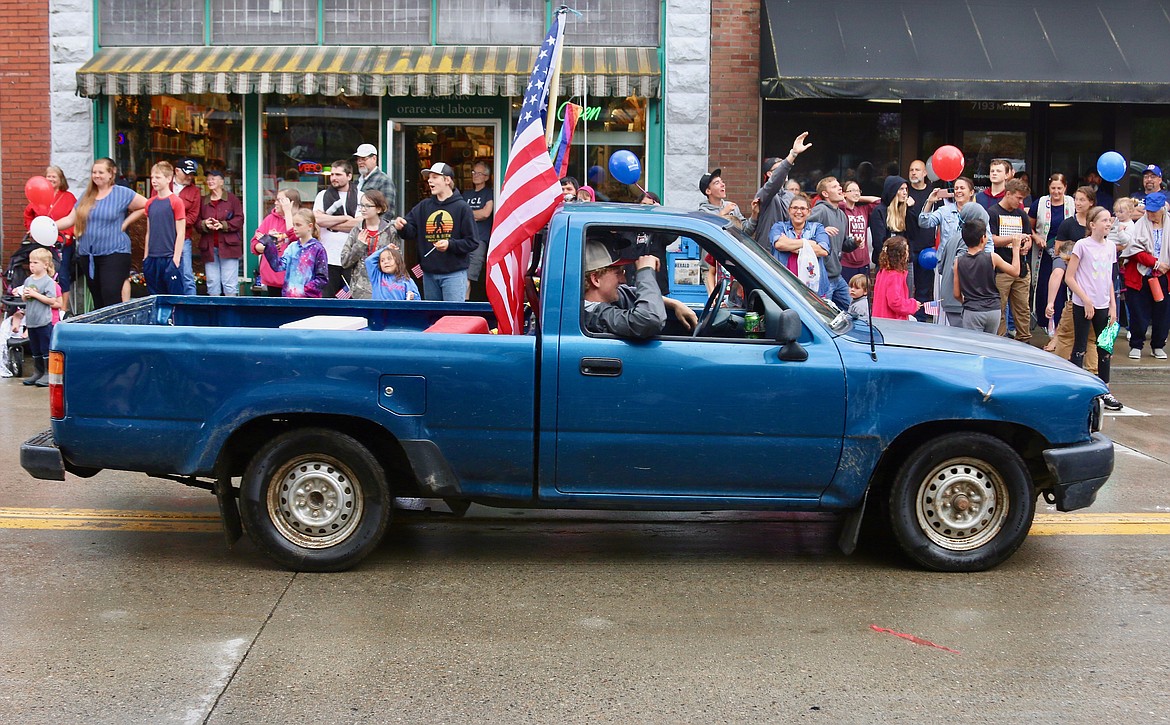 Teenagers show off their smooth ride and keep up the Independence Day Spirit at the Fourth of July Parade.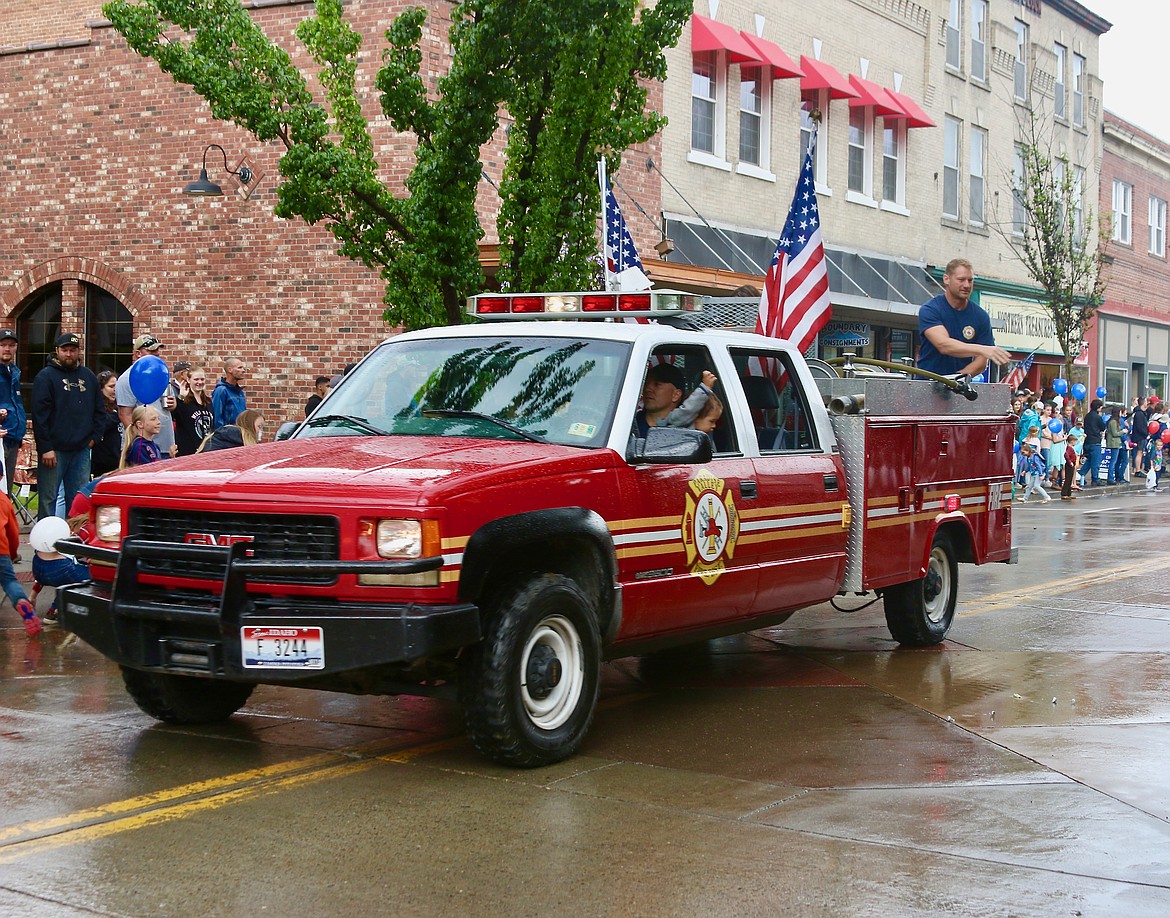 Paradise Valley Fire District at the Fourth of July Parade.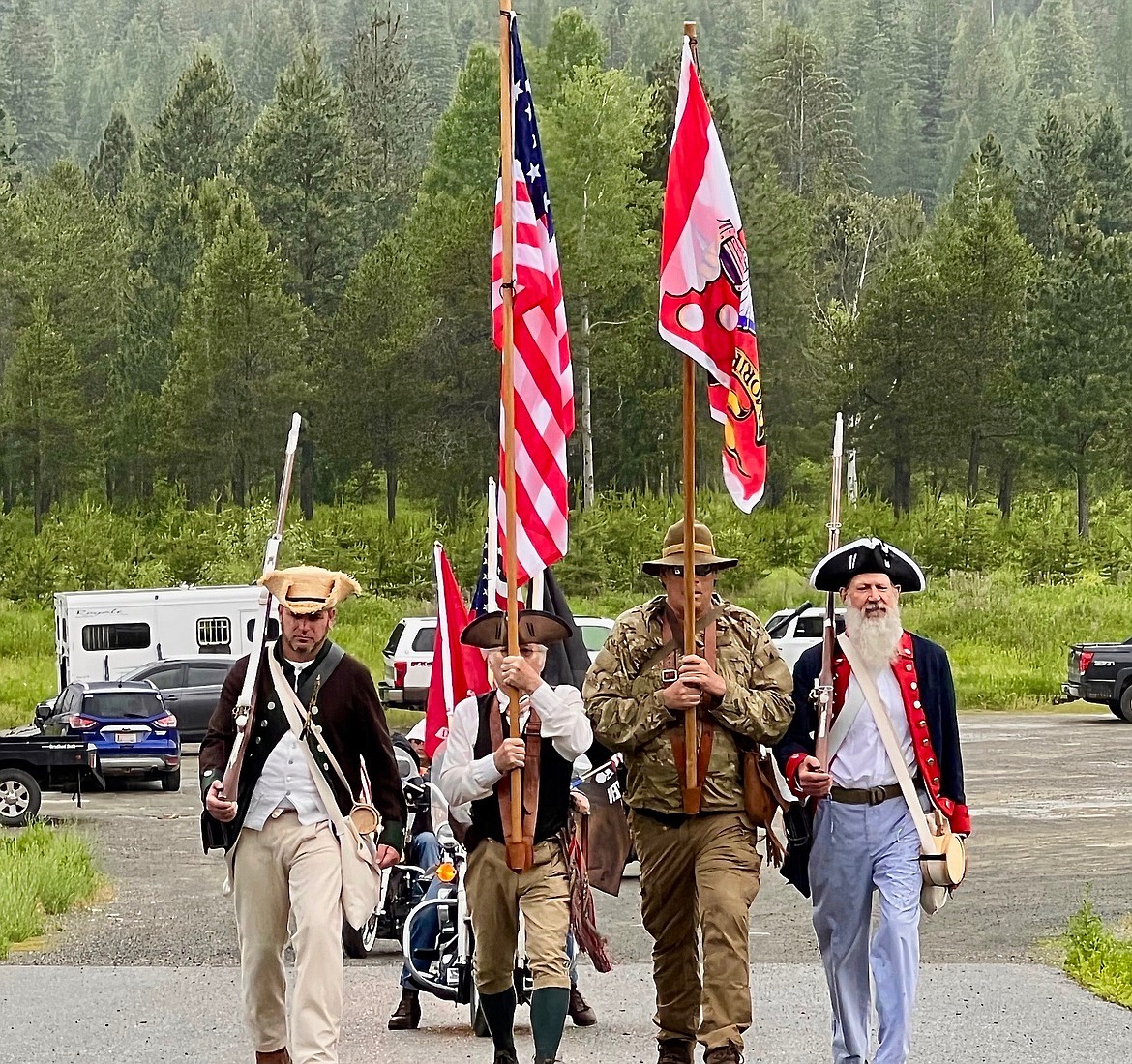 Parade goers at Eastport.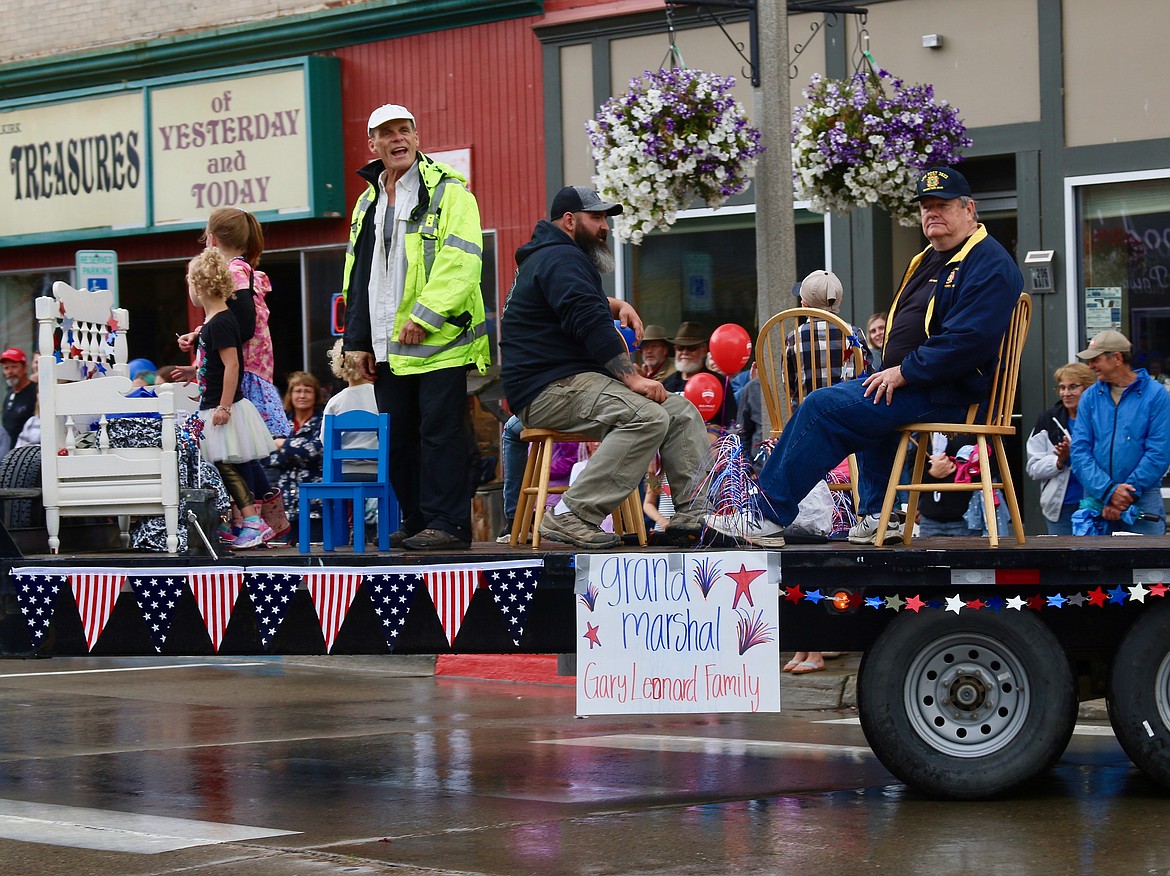 Bonners Ferry 4th of July Parade Grand Marshall Gary Leonard and family.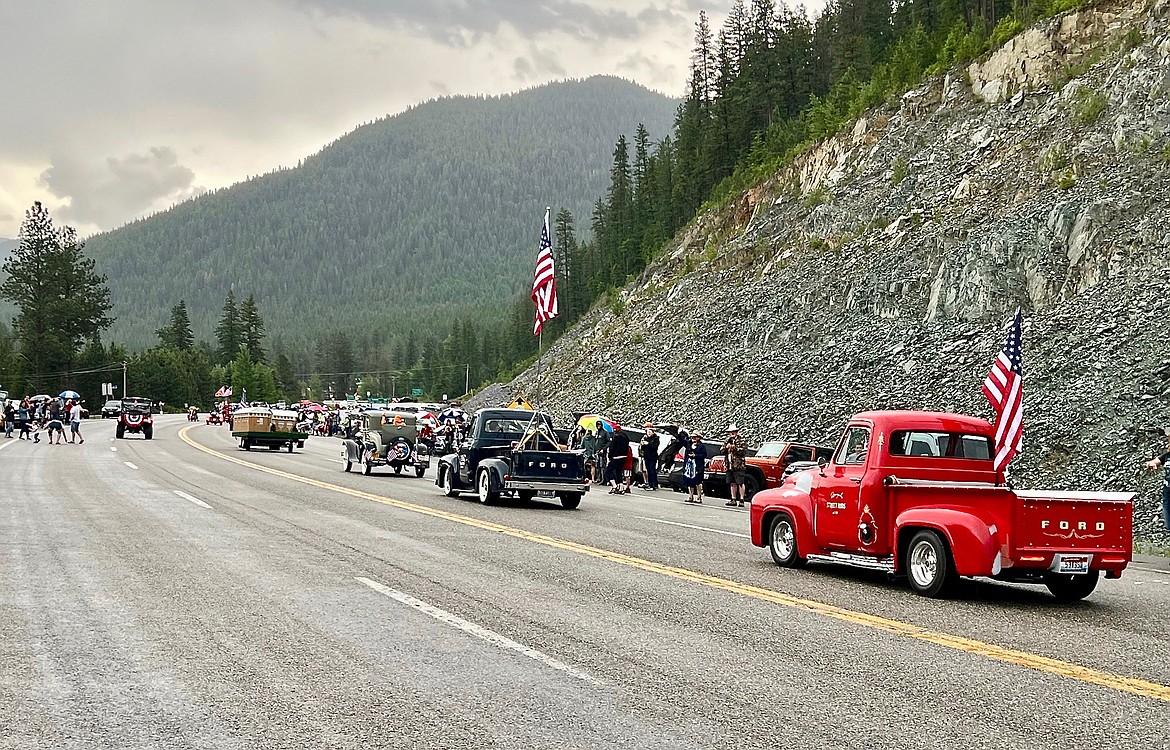 Line of classic cars at the Eastport Fourth of July Parade.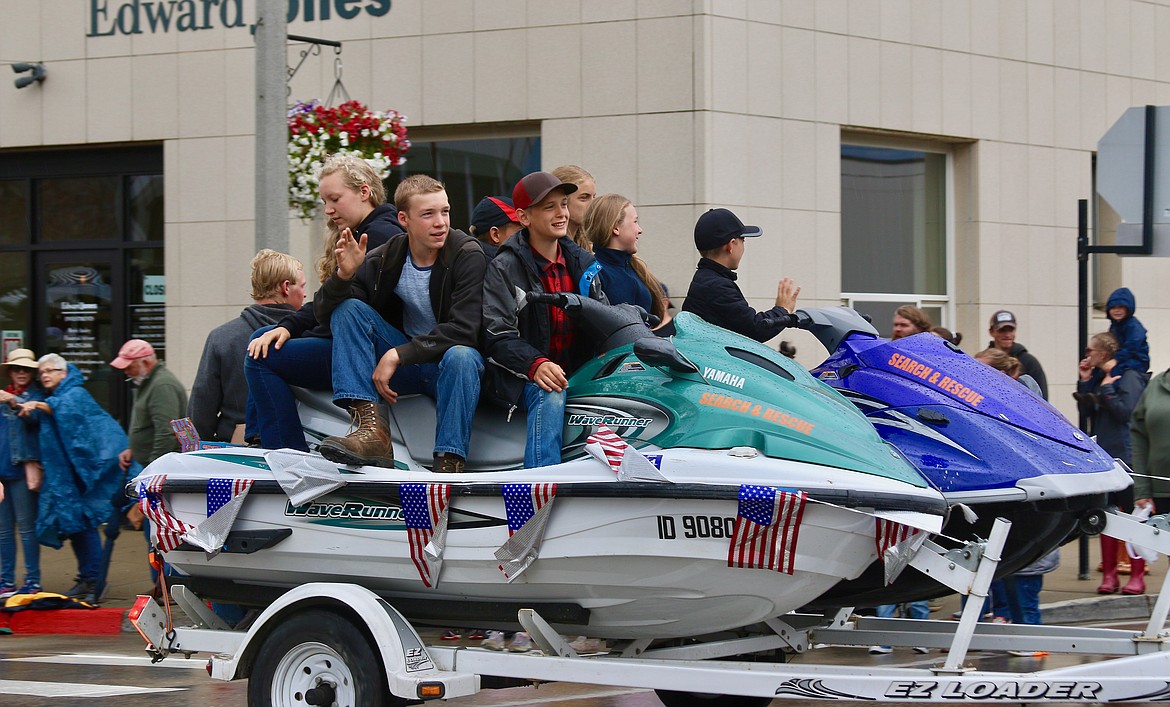 Search and Rescue showing off their equipment and kids at the 4ht of July Parade.
Big blue jacked-up rig that was on display at the Bonners Ferry Fourth of July Parade.
Previous
Next
by
EMILY BONSANT
Hagadone News Network
|
July 7, 2022 1:00 AM
BOUNDARY COUNTY — The rain didn't dampen the Fourth of July festivities across Boundary County.
In Bonners Ferry, John Becker raised money to fund Fourth activities, including the parade through downtown and activities at the fairgrounds. The parade lasted nearly an hour with business and community members lining the street with vehicles.
Businesses new and familiar had a car or farm equipment cruise down Main Street. Alta Forest Products had the longest parade entrant showing off a fully loaded logging truck, impressing parade going with their product, sharp driving skills and horn blowing.
KG &T Septic and Excavation wowed the crowd with an electric self-driving honey-pot that spun down Main Street.
Local groups, such as the Bonners Ferry High School's cheer team and middle school cheerleaders were present and drummed up the crowd. Distinguished Young Women was represented by Mia Blackmore, 2022 second finalist.
Families and friends showed off their classic cars and other creatively updated vehicles. Teenagers cruised in their first time cars in the Fourth of July spirit waving the American flag.
Boundary County Road and Bridge employee Kristopher Lummus showed off the new yellow dump truck. This was also the first time R&B participated in the annual parade.
Professional parade goers were in attendance as young at hearts and little ones dove for candy without fear of heavy machinery cruising down Main Street.
The Eastport Fourth of July parade started at 1 p.m. during the pouring rain, but that didn't stop the festivities nor the celebration of Independence Day.
Justine Williams, president of the Hall Mountain Volunteer Fire Department Auxiliary, told the Bonners Ferry Herald that this year's potluck at the fire hall had the largest turn out with 210 people taking part.
Attendance of all ages, classic cars and even a unicorn were sighted in the parade.
At the Boundary County Fairgrounds, the festivities continued with games, prizes, live music, a cheer routine by BFHS and middle school cheerleaders, dance party and much more before the firework show, which was held at dusk.
A photo gallery of Fourth of July festivities is available at the Bonners Ferry Herald's website.
Recent Headlines
---