Community vacation bible school announced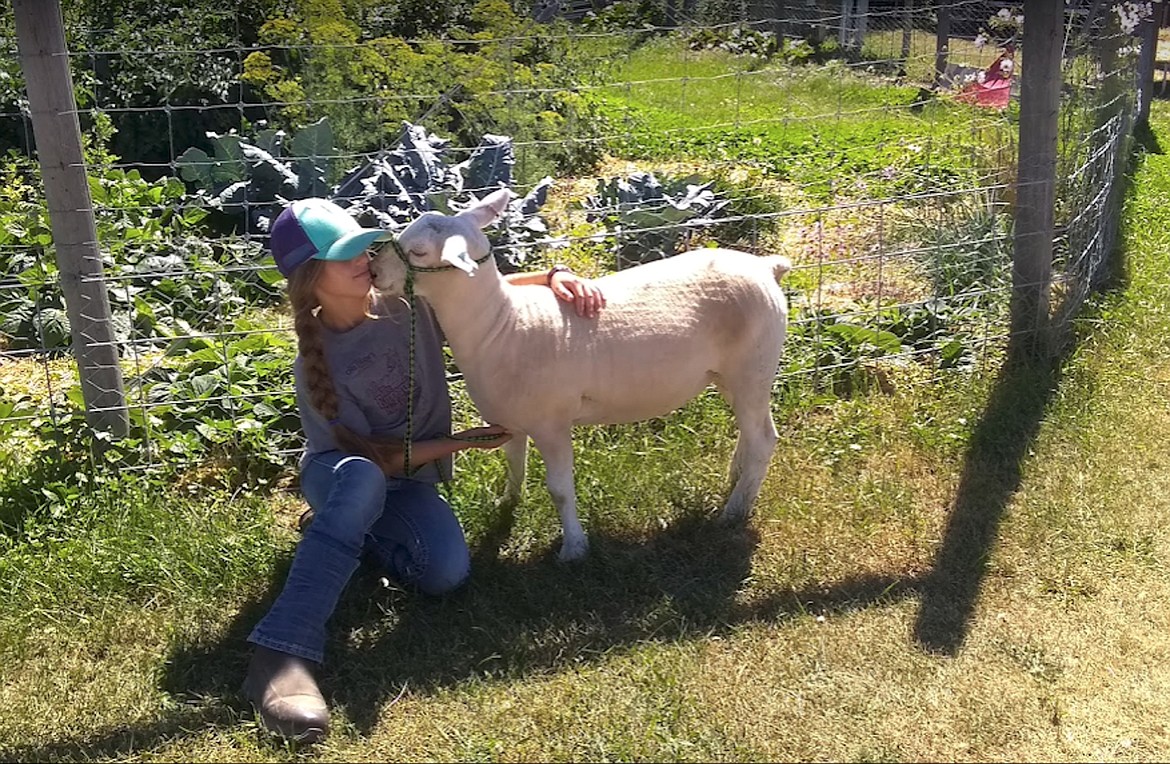 A three-day, multi-church vacation bible school is being held July 19-20-21 from 12:30-4 p.m. at Trinity Lutheran Church for youths from kindergarten through sixth grade. The program will feature the "I am" words of Jesus. The Cushman family will bring in live sheep on the "I am the Good Shepherd" day. Avery, pictured here, is a very loving human shepherd.
(Photo courtesy KIM CUSHMAN)
The community is encouraged to mark their calendars for three days of an exciting vacation bible school being held Tuesday through Thursday, July 19-21.
The VBS is open to all youth entering kindergarten through sixth grade. The multi-church program will run from 12:30-4 p.m. at the Trinity Lutheran Church, 6784 Cody, in Bonners Ferry, with a theme of "the Great 'I Am' words of Jesus."
Besides the usual VBS activities of Bible lessons, crafts, music/songs, science/discovery, snacks and games with old and new friends, the three-day program will have several unique features. Maren Hinderlie (Pastor Andy Hinderlie's sister) will be here from Mexico/Wisconsin to help make the Bible stories come alive each day. Maren is a professional storyteller/dramatist, with a background in acting.
Another unusual feature will be live sheep on the Trinity lawn, brought by the Cushman family from their farm, for the "I am the Good Shepherd" day.
The other two days are "I am the Bread of Life" and "I am the Light of the World" also will have special events.
At the end of VBS on Thursday, participants will present a program at 4:30 p.m. for their families and friends. Refreshments will follow.
The multi-church VBS began in 2013 when the four churches in the community started the co-operative VBS. This is the ninth annual event, with only 2020 being missed because of the COVID-19 pandemic.
Families are encouraged to register early to beat the long lines on the first day by filling out (and returning) a form for each child. The forms are available at any of the four churches: Church of the Nazarene, Springs of Living Water Free Methodist, Trinity Lutheran, Bonners Ferry United Methodist — or at Hair Connection downtown — or online on Facebook at Bonners Ferry Multi-Church VBS.
Call Carole Dinning at 208-610-4885 or Pastor Alan Hinson at 208-597-0504 with questions.
Recent Headlines
---