Grand theft at Ponderay Walmart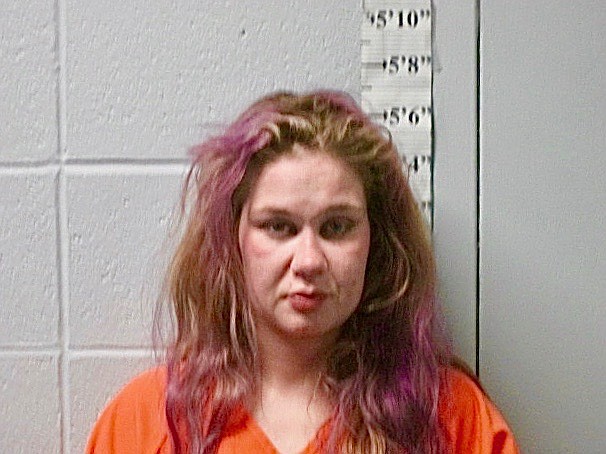 Grace A.L Smith.
(Courtesy Photo BCSO)
by
EMILY BONSANT
Staff Writer
|
July 14, 2022 1:00 AM
BONNERS FERRY — A Kalispell woman is being charged with grand theft after she allegedly took more than 140 items totaling $1,390.91 from the Ponderay Walmart.
Grace A.L. Smith, 28, is accused of grand theft.
Smith was arrested by Bonners Ferry Police on June 5 after she allegedly tried to walk out of the Bonners Ferry Larson's without paying for more than $500 worth of clothing.
Smith did not make it to the doors with the items before being ordered to leave the premises, which was about 30 minutes prior to her arrest on other charges, BFPD Officer Willie Cowell wrote in an affidavit.
According to Cowell, items from Walmart were found in Smith's possession after her arrest. Cowell followed up with the Ponderay store's loss prevention specialist, who showed him photos of Smith and an accomplice, the affidavit said.
The accomplice waited outside the store as Smith pushed a shopping cart through the store loading merchandise into two plastic totes, which she had removed from store inventory, according to court documents.
The specialist told BFPD that Smith never ran the cart of merchandise through a manned check-out.
On June 9, Cowell returned the Walmart merchandise from the totes. Store officials scanned each of the items to confirm it came from the store. The scan also indicated that no item had been paid for.
A pair of socks were found to belong to the Larson's store. Officers are working to identify where the remaining items are from.
A preliminary hearing in the case is scheduled for July 15.
Recent Headlines
---