Group starts recall for library board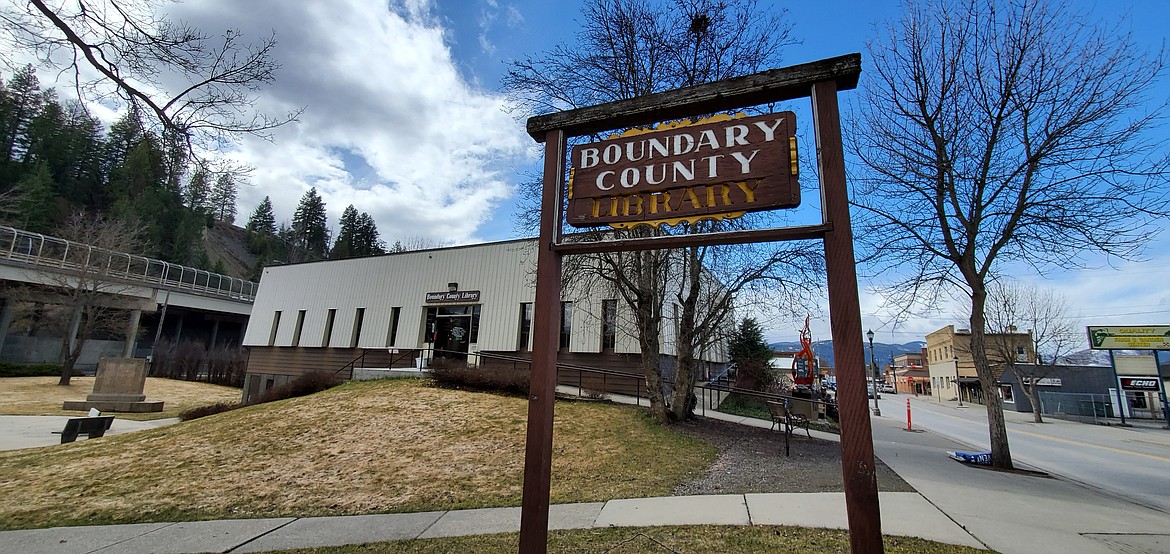 Boundary County Library
Bonners Ferry Herald Archive
by
EMILY BONSANT
Staff Writer
|
July 14, 2022 1:00 AM
BONNERS FERRY — Efforts have begun to recall members of the Boundary County Library Board.
The organizers of Boundary County Library Board Recall, who declined to give their names, are calling for signatures to recall board members Lee Colson, Wendy McClinton, Bob Bradform and Ken Blockham Jr.
In a statement, group members said their goal is to "protect children from explicit materials and grooming."
The group also said they are concerned over the Boundary County Library joining the American Library Association. The plans to join the ALA which was announced at the May 19 meeting are concerning because ALA president-elect, Emily Drabinski is a self-proclaimed Marxist.
While Drabinski is a lesbian, a member of the recall told the Bonners Ferry Herald they oppose Drabinski because of her political view and not her sexual orientation.
On their social media page, the recall asks if county residents wish the library to be a member of ALA, stating that the mission statement "does not align with the moral fiber of most in our community."
In addition, the recall organizers claim that by joining ALA and the Community Library Network that both organizations intentionally use social engineering to indoctrinate and groom children through sexualized library material.
"Their intention is to bring LGBTQ+ and social justice propaganda to affiliated libraries," recall organizers claimed on social media.
"Our library's involvement with ALA and CLN is a method to bring morally bankrupt materials to our children's minds and eyes," recall organizers claimed on social media.
On June 16, the library board of trustees voted in a 3-1 majority to update a section of the Materials Selection and Collection Development Policy.
Section 6.4 was changed to read "the Boundary County Library Board of Trustees recognizes that given the increasing emphasis on frankness and realism of materials including those that explore social, sexual and ethical issues, some members of the community may consider some materials to be controversial and/or offensive."
However, it continues that "selection of materials will not be affected by any such potential disapproval, and the Boundary County Library will not place materials on 'closed shelves' or label items to protect the public from their content."
Trustee Aaron Bohachek voted "no" and so, he is not being recalled, the organizers of Boundary County Library Board Recall wrote on social media.
"Bob Blanford wasn't present to vote, but this policy change has been worked on by the board for several months. In May, the board was working on typo errors. Bob Blanford was well aware of the changes," recall organizers wrote.
They continued that if Blanford was willing to take a stand and say "no" to policy change, he could have made sure to be present or call in for voting at the June 16 library board meeting. The recall organizers added that Blandford could have argued the verbiage at the May meeting during the policy editing stage. He did not.
"Therefore we are recalling Bob Blanchard and the other three Library board trustees," organizers wrote.
This includes four out of five board members.
The next Boundary County Library Board regular meeting is scheduled for July 21 at 10 a.m. at the Armory Building.
Recent Headlines
---