Advocacy group for skatepark formed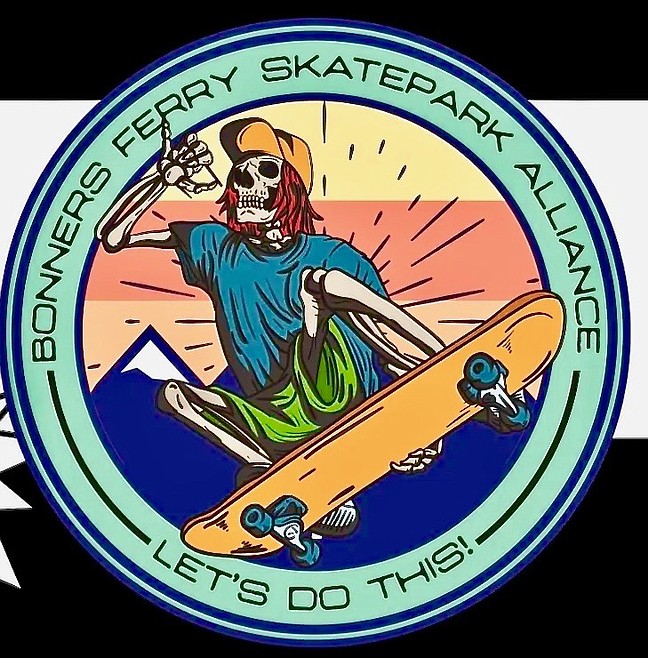 Boundary County Skatepark Alliance is an advocacy groups for the skatepark and the youth that use it. The logo is the pervious logo the alliance has used for announcing the "National Go Skateboarding Day." A new logo is in progress.
(Courtesy Photo)
BONNERS FERRY — The Boundary County Skatepark Alliance is a new volunteer advocacy group for the express purpose of providing the youth of the community a safe, well-lit, and well-kept facility that the entire community can be proud of.
IBCSA is in cooperation with Boundary County Parks and Recreation, officials said in a press release.
"We plan to replace the tiny slab we now call a skatepark with a venue for all to use, regardless of skill level, for roller blades, skateboards, scooters and possibly even BMX bike riders and more," Jeffery Phillips, a marketing volunteer with BCSA said. "This will be a place for an underserved population, as diverse as this community, who seek the fun, freedom, and the independence of form and style that skating related action sports provide."
The proposed park will be designed to foster a sense of camaraderie and connection to the community, with fresh air, fun and respect for all, officials said.
The Boundary County Skatepark Alliance's first event is the "Go Skateboarding Day, Skate Jam" on Tuesday, June 21, at the current park. To register, visit boundarycountyparksandrec.org/skatepark.
"National Go Skateboarding Day" is just the first tiny step on a longer journey. But it's a good one, as it will be an opportunity to show our spirit and share our vision," Philips said.
BCSA officials invite the public to the event to meet those who use the park and the alliance's volunteers, as well as see the current facility.
BCSA needs more volunteers to help with logo design, web hosting design and fundraising for future events.
"I am no skater, and you don't have to be to get behind this project," said Sarah Skinner, alliance volunteer and Boundary County Parks and Recreation board treasurer.
"All walks of life in our community will benefit from having a safe and reputable skatepark. Skateparks reduce illicit behavior, provide a safe environment for skateboarding, reduce damage to private property, have significant physical and mental health benefits and can have a positive economic impact," Skinner said.
The alliance will be building its own website, and reaching out to other social media platforms. For updates visit, boundarycountyparksandrec.org/skatepark.
For more information, contact the Parks and Recreation Sports Director, Nancy Schaffer at 208-304-3603, or by email at bcpark_rec@yahoo.com.
Recent Headlines
---