Go Skateboarding Day skate jam a big hit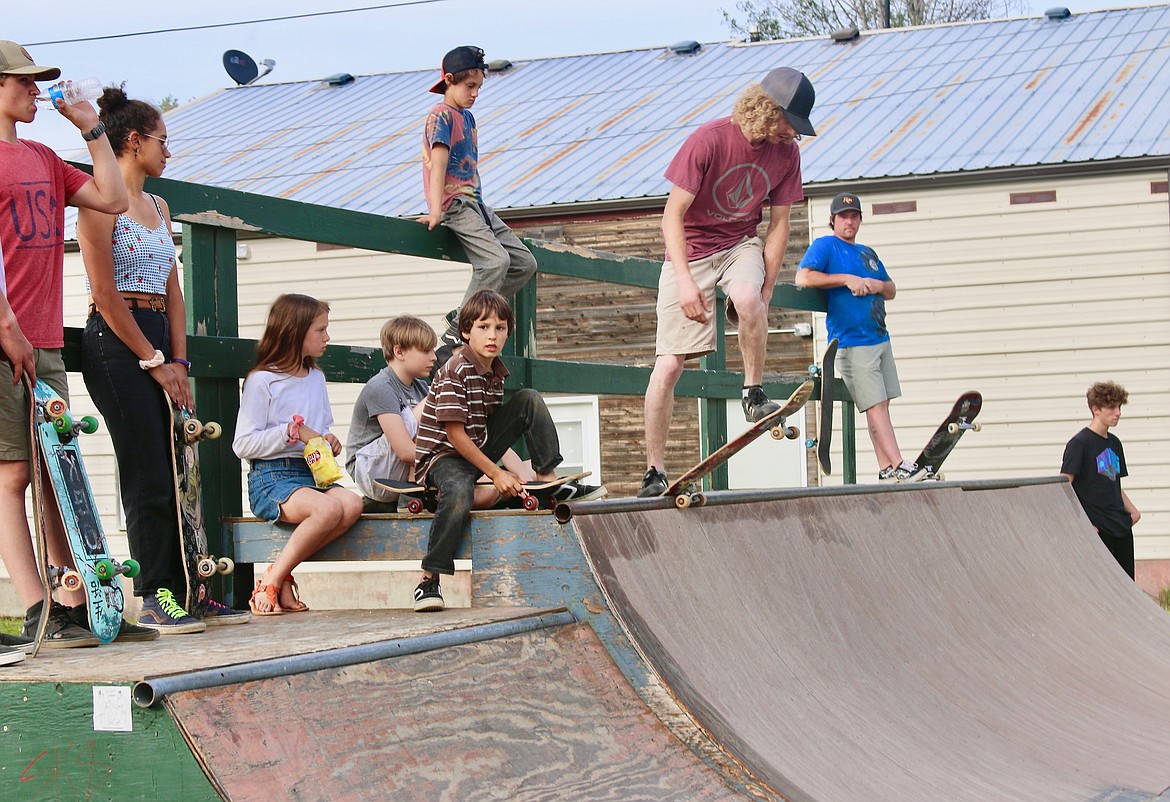 Skateboarder prepares for his run at the Go Skateboarding Day skate jam at the Bonners Ferry Skatepark June 21.
(Photo by: EMILY BONSANT)
by
EMILY BONSANT
Hagadone News Network
|
June 23, 2022 1:00 AM
BONNERS FERRY — The Bonners Ferry Skatepark was abuzz with families and skaters at the Go Skateboarding Day skate jam on June 21.
About 80 people were in attendance, with skateboarders utilizing the concrete and families utilizing the green space as contests and plenty of fun were had.
Nancy Schaffer, sports manager at Boundary County Parks and Recreation, said she was happily surprised by the large turnout. Events like this are making steps to revitalize the skatepark, she added.
Yousta, a clothing brand, was also a sponsor for the event. Jay Olson of Yousta, was the emcee and kept the teens engaged in skateboarding games and competitions.
Jeffery Phillips, volunteer on the marketing committee for the Skatepark Alliance, said that it is great to see the kids' faces light up as they express themselves on four wheels.
He said seeing Olson encouraging and engaging the kids is what the alliance is about. Skateboarding is different from other sports as it allows the shy kids to participate as well, Phillips said.
"It gets them off the internet, out of the house and into the sunshine," he said.
The large turnout for Go Skateboarding Day has inspired the skatepark alliance on how the skatepark can be utilized in the future.
Go Skateboarding Day was originally created to motivate people to start skating. In the same vein of encouraging the sport of skateboarding, Boundary County Skatepark Alliance, a volunteer advocacy group, put on the event.
Go to www.boundarycountyparksandrec.org/Skatepark for more information.
Recent Headlines
---