From the Archives - June 30, 2022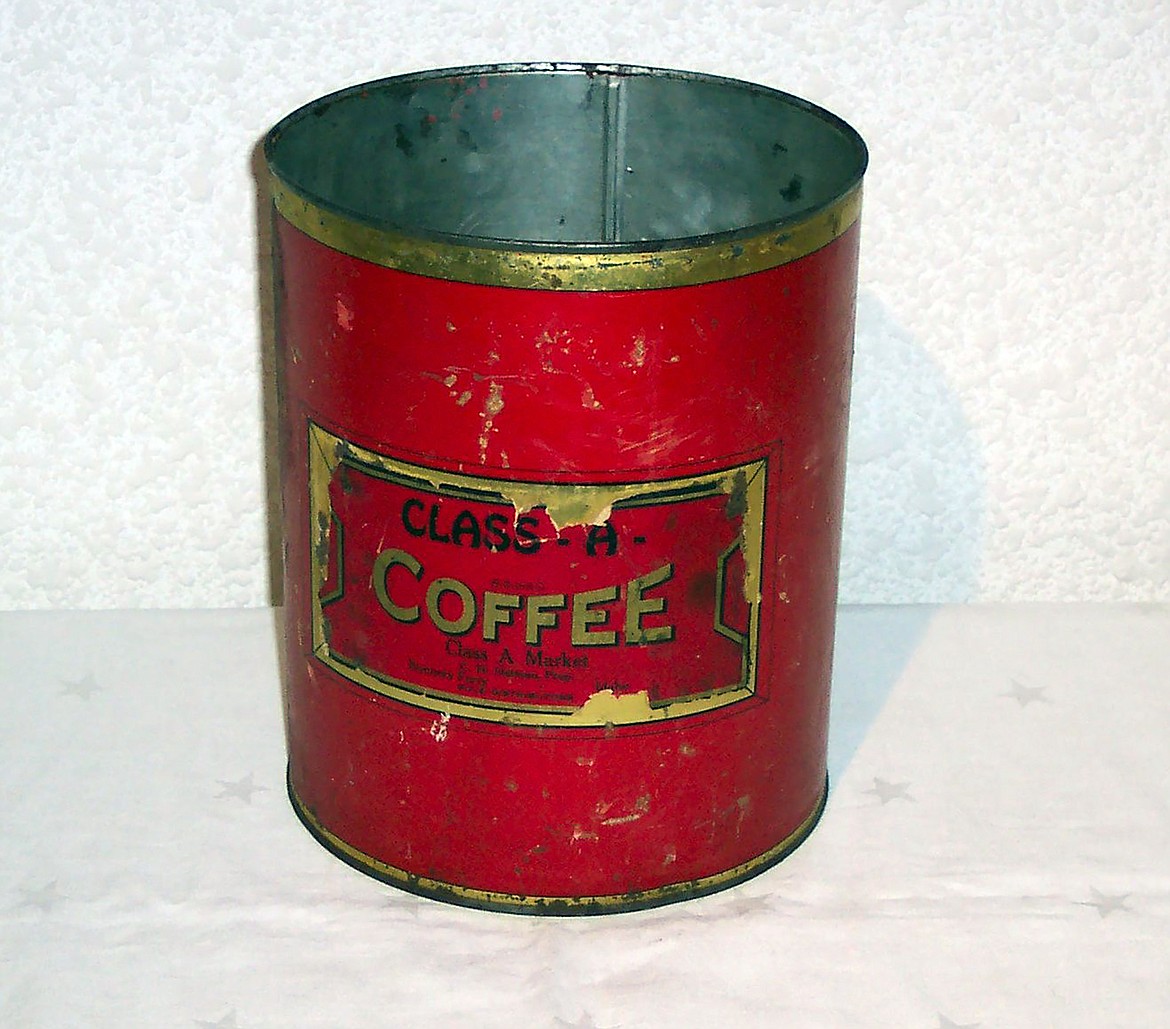 This coffee, one of the items in the Boundary County Historical Society & Museum's collection, brings to mind a poem written by Ethel Bowlsby Williams.
(Photo courtesy BOUNDARY COUNTY MUSEUM)
Ethel Bowlsby Williams married Louis John Boucher in 1934. They lived in Moravia and later settled in the Naples area. Before her marriage, Ethel, a poet, had a book of poetry published, "Montana in Verse." She was a member of the Naples Ladies Aid and the World War I Veterans Auxiliary. Here is one of her poems.
The Lowly Treasure
Of all the handy gadgets that grace the life of men
Is the ever present article, the lowly coffee can;
It's ideal for storing food-stuff, safe from the rats and mice;
And keep flavor and aroma in every kind of spice.
Or use it for a water mug to quench a burning thirst;
So of all the make-do things the coffee can comes first.
If you-re out a-camping and forgot to bring a pail
Use an empty coffee can, with a wire for a bail.
If you want to boil some spuds or even milk a cow,
There's no shopping in the woodsy, it's the coffee can and now.
And when the picnic's over, your treasure you must ban,
Do it all more joyfully with a game of "kick the can." — Ethel Boucher
From "History of Boundary County, Idaho Vol. 1"
This coffee can may not have had quite an exciting life as the poem portrays, however, you can see it in your museum's collection.
The Boundary County Historical Society and Museum, 7229 Main, Bonners Ferry, Idaho, sponsors this column.
Visit the museum Thursday through Saturday 10 a.m. to 3 p.m., and you can visit the website at www.boundarycountymuseum.org or the museum's Facebook page for historical photos and stories, and to see upcoming events. Or we can be reached at doyouremember@meadowcrk.com or telephone 208-267-7720. Thank you for your continued support!
Recent Headlines
---