Phyllis A. Dirks, 91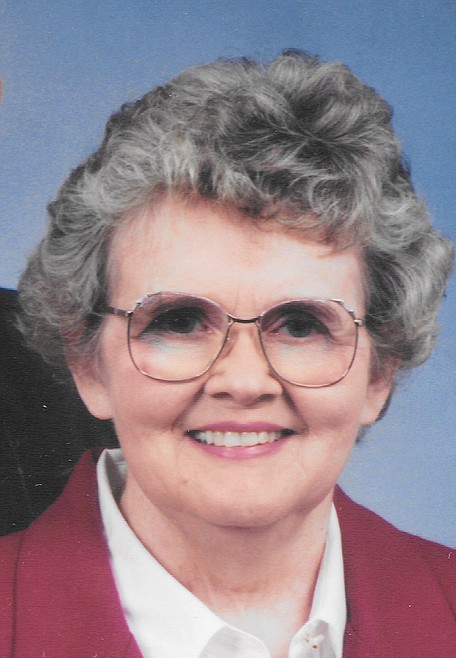 Writer, community volunteer and matriarch of an extended family, Phyllis Adaline Dirks passed away peacefully April 27, 2022, at age 91 in Federal Way, Wash.
Phyllis, born on a farm near Wales, N.D., on Dec. 20, 1930, was the first of five children of Albert and Margaret Amoth.
Phyllis published "The Meadowlark's Song" in 2005, a detailed and moving account of her life as a Mennonite child in North Dakota during the Dust Bowl years. The story ends with the family moving to Bonners Ferry, Idaho, in 1940. Phyllis said she was unable to answer nearly universal pleas by readers for a second book to continue the story in Idaho because it would have required telling the stories of others, which she didn't feel she was entitled to do.
Phyllis and her husband, Clarence, raised their three children in Bonners Ferry. She worked for many years at the Corner Drug Store, a position which acquainted her with all corners of the North Idaho community. After their children left home for university and work, Clarence and Phyllis moved to Federal Way, where Clarence continued his work with the U.S. Army Corps of Engineers.
Frequent family gatherings for birthdays and holidays were joyous occasions for Phyllis as her house was filled with a cacophony of stories and laughter from her steadily growing family. In-between, Phyllis kept in steady contact with her four younger siblings and their families through family letters that have been circulating for more than 30 years, accumulating thousands of pages of family history.
For years Phyllis, a skilled seamstress, made a quilt for every new child born to the family. She also was well-known by newspaper editors, including those at the Seattle Post Intelligencer, for her thoughtful letters commenting on political and community affairs. Before universal vote-by-mail was adopted in Washington, Phyllis volunteered as a poll worker for most elections. For years, she was the secretary of the Washington state 30th legislative district Democratic Party.
The Christian faith was the pillar of Phyllis's life, and the center of her social life was the Lutheran Church, starting with Trinity Lutheran Church in Bonners Ferry and continuing at Calvary Lutheran in Federal Way. At Calvary, she volunteered for many years to prepare community meals for the area's homeless population, work which warmed her spirit and gave her a deep understanding of our common humanity.
Until her final months, Phyllis continued to drive and maintain her home in Federal Way, even as declining kidney function made working increasingly difficult. She loved her garden and willingly shared her blueberries and strawberries with avian visitors, as well as feeding flights of hummingbirds throughout the year.
Phyllis was preceded in passing by her husband, Clarence in 1996; and daughter Teryl in 2020. She is survived by son Keith Dirks and wife Sandee of Tenino; son Jeff Dirks and wife Karla Thomas of Dhaka, Bangladesh; grandchild Krystie Schueck and husband Rob of Littlerock; grandchild Shannon Hudson and husband Freddie of Hinesville, Ga.; grandchild Bryon Dirks and wife Tiffany of Yelm; grandchild Sara Fassett and husband Jono Anderson of Ferndale; nine great-grandchildren and two great-great-grandchildren. Survivors also include her four siblings, Norman Amoth, Betty Hofstetter, Victor Amoth and Ruby Seaman.
A memorial service will be held in Federal Way, followed by a family service in Bonners Ferry in late summer.
Recent Headlines
---