Parklets are here to stay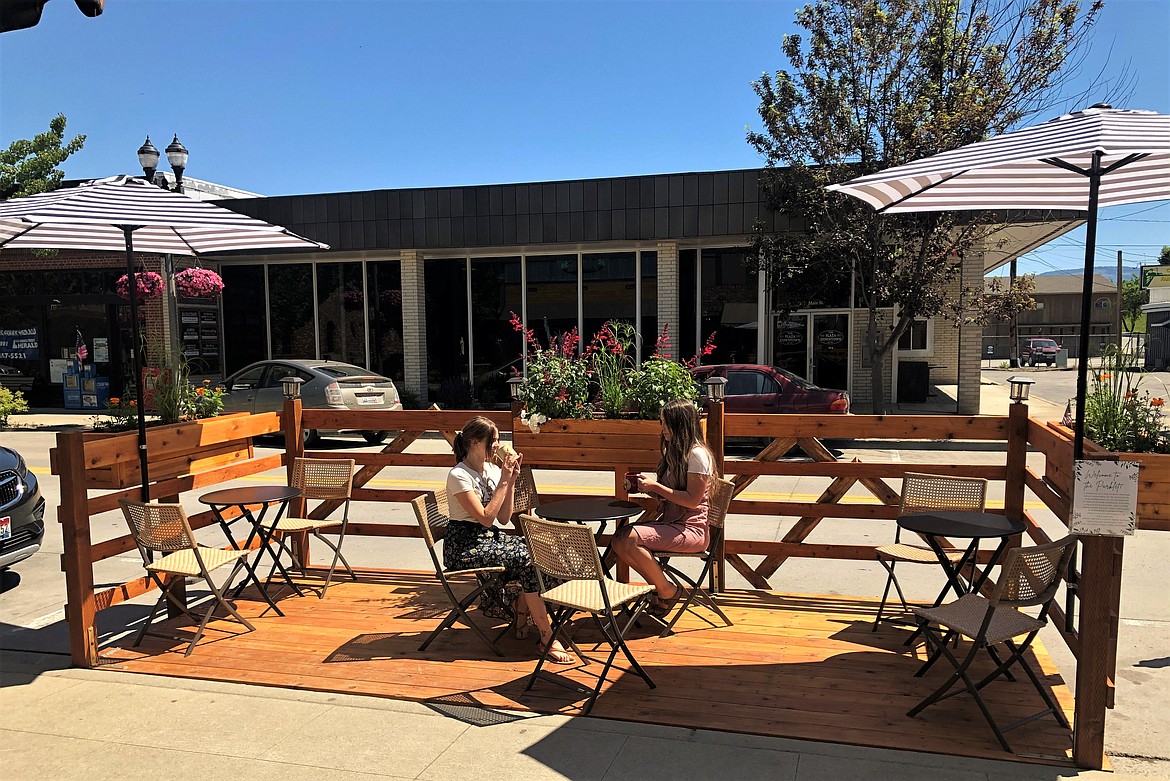 Parklet out side of Under the Sun.
(Courtesy photo: Kennedy Cady)
by
EMILY BONSANT
Hagadone News Network
|
May 12, 2022 1:00 AM
BONNERS FERRY — Parklets will be returning to the Bonners Ferry street scene.
Standards for the use of parklets, sidewalk extensions that provide more space and amenities for people using the downtown streets, were adopted into city code in a 3-0 vote at the May 3 city council meeting.
In Bonners Ferry, parklets create raised platforms with seating in the parking lane outside a business. Parklets made its debut in Bonners Ferry last summer, through a pilot program that allowed Under the Sun, a downtown boutique and bistro, to add seasonal seating and additional outdoor business space.
Lisa Ailport, city administrator, said that parklets generate interest for businesses and entice customers to shop.
In answer to past comments that parklets could take away coveted parking spaces in front of downtown business, Ailport said there will always be conflict about this issue.
Many people leave vehicles parked on the street all day, she said, while parklets offer opportunities for people to congregate around a business and patronize that business.
City councilwoman Valerie Thompson said that this would increase the visual appeal of downtown.
Councilman Rick Alonzo was absent May 3 and did not vote.
---