Tim Bertling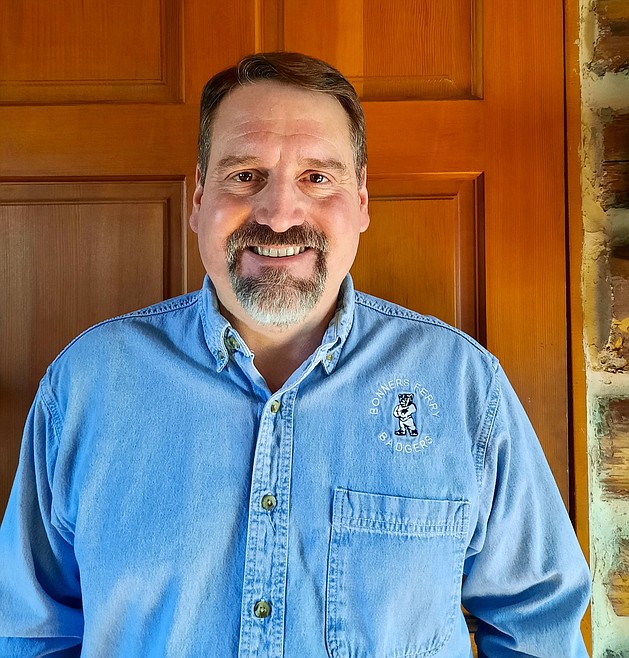 Occupation: I have worked in the timber industry for 38 years and have been self-employed for 33 years.
Party affiliation: Republican
Educational background: High school diploma and some college. 
How many years as a Bonners Ferry resident: I'm a third generation Boundary County resident.
Marital status: I've been married 33 years to my wife, Wendy. 
Family: We have two children, Matthew, 28, who is a graphic art designer and Nik, who is graduating from LCSC in Lewiston.
Hobbies: I'm an avid hunter and fisherman, I mountain bike and hike trails in the county. My wife and I plant a nice garden and can stuff out of it. We also sell flowers that we grow out of it. 
Question 1: When I was first elected I bought up a flashing stop sign at the junction of Roosevelt and Blume Hill because there have been many accidents there, and now with the help of Road and Bridge, they put one there.
For my first 90 days this term I would like to reach out to the Legislature and talk about property taxes. As a commissioner we have no authority to lower property taxes. I also would like to see an ordinance on uncovered garbage being transported. I have never seen our roadsides this dirty.
Question 2. Growth, road and maintenance of them, and affordable housing.
Question 3.
• We need to follow our Comprehensive Zone map so we don't lose our rural lifestyle.
• Seek out more funding for R&B possible PILT (Payment in Lieu of Taxes) money.
• Again, look at possible rezoning areas close to towns for high-density housing.
Question 4. I don't think as a county we need to go there. As commissioners we can require developers to upgrade roads before approval of a plat.
Question 5. Yes, but there are challenges in the Road and Bridge department and in Planning and Zoning. We are moving in the direction of having a in-county P&Z person. We are also trying to address wages for our county employees so we can retain them in this job market. With unemployment at around 2.5%, it's been tough hiring and retaining.
Question 6. Did not answer the question.
Question 7. What do we want our county to look like, do we want to be inclusive and open-minded like we have always been and work together as a community or the opposite. And this could be stated for our whole state of Idaho.
Question 8. Probably the ARPA money, and why we didn't give it back. And I would say is we are in a holding pattern with the money. It's incurring interest which we got to keep. We have no downsides as of right now.
Question 9. Why are you running for this office? I'm running because I know this county, its roads, its workers. I want to see it move forward and remain a tolerant rural county where you respect one and another where people can raise their children and live their lives and be safe and back the blue.
Question 10. I did not seek this position out; I was asked if I would consider running. I am an unbiased person that wants the best for this county and its people. I don't make promises I can't keep and I don't have all the answers but I'll research issues to find answers to come to a solution to the problem. I would appreciate your vote.
Recent Headlines
---