From the Archives for May 26, 2022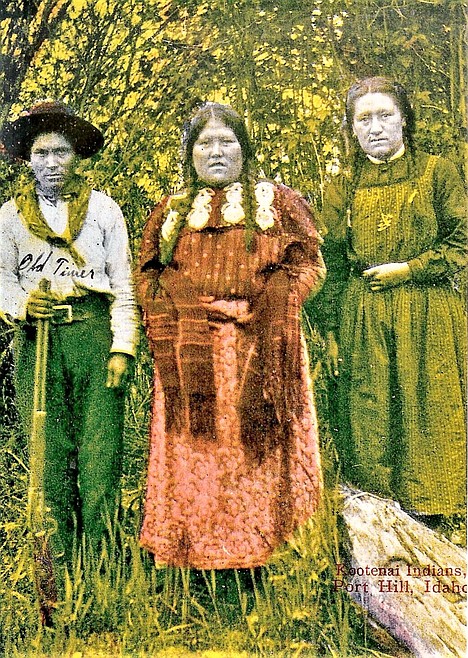 This postcard is labeled: Kootenai Indians - Port Hill, Idaho. (Tribal members unknown)
(Photo courtesy of BOUNDARY COUNTY MUSEUM)
Coloured Postcards
Sometime after the turn of the 20th century, shops began selling inks and brushes. It must have been quite popular to buy "hand-painted" postcards. "Hand-painted" should not be mistaken with "hand-coloured." True "hand-painted" cards are individual pieces. There could be (slightly) different versions of the same view. However, "hand-coloured" refers to being coloured by hand with or without the use of stencils and airbrushes; making possible duplicates.
This postcard is labeled: Kootenai Indians — Port Hill, Idaho (Tribal members unknown). The museum has two copies of this postcard, which appear to be duplicates.
The Boundary County Historical Society and Museum, 7229 Main, Bonners Ferry, Idaho, sponsors this column.
Visit the museum Thursday through Saturday, 10 a.m. to 3 p.m., or go online to the museum's website at www.boundarycountymuseum.org or the museum's Facebook page for historical photos and stories, and to see upcoming events. The museum can be reached at doyouremember@meadowcrk.com or telephone 208-267-7720. Thank you for your continued support.
Recent Headlines
---