BCSO OHV training success with youth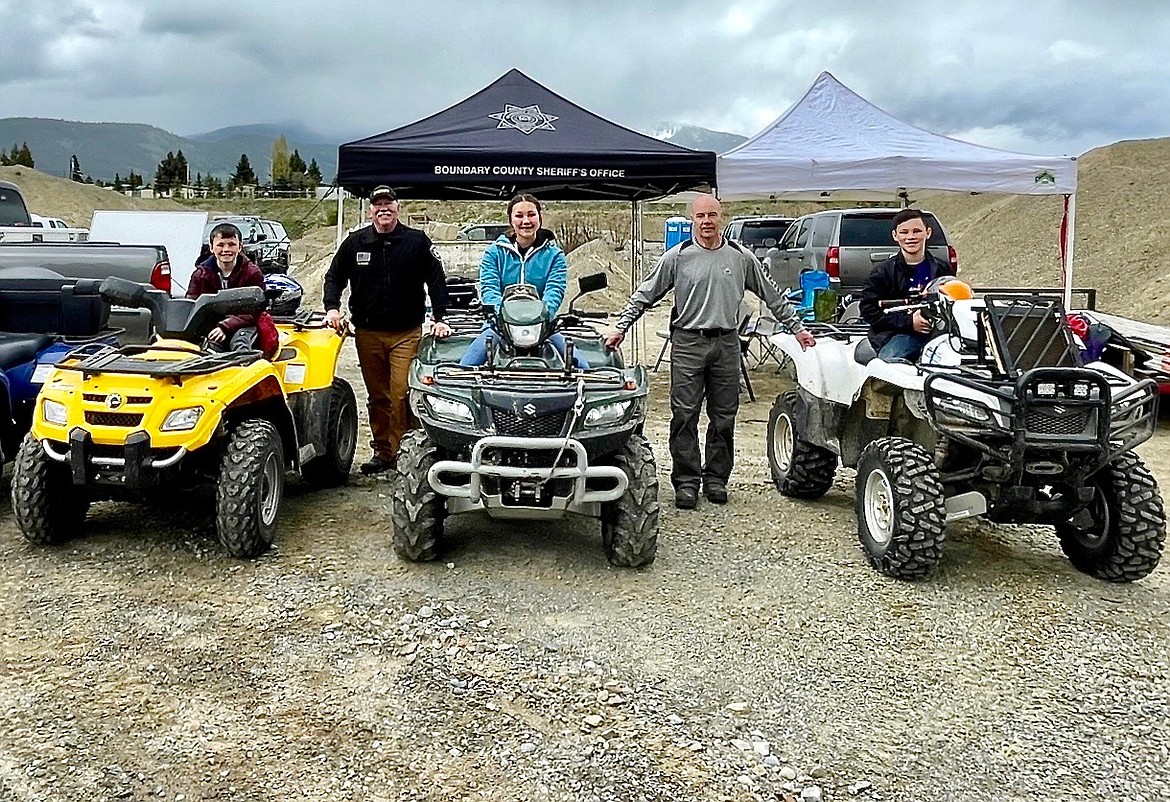 OHV youth training program provided by the Boundary County Sheriff's Office. From left: Sheriff Dave Kramer and Undersheriff Rich Stephens.
Photo courtesy of BOUNDARY COUNTY SHERIFF'S OFFICE
Several youths attended the motorcycle and ATV training course held by the Boundary County Sheriff's Office. Even with rain that had been forecasted for Friday, May 20, it did not stop the youth from coming out with their motorbikes and ATV's to learn about the equipment and operation of their off-highway vehicles.
The training was taught by Undersheriff Rich Stephens, Cpl. Clint Randall, Deputy David Wion and Sheriff Dave Kramer. A cone course was included to test riding ability and give pointers on riding around and over obstacles, turning around on a hill and proper riding techniques.
Youths were also taught legal requirements and what to do when encountering other riders, pedestrians or horse riders on the trail.
The course is designed by the Idaho Department of Parks and Recreation. The Sheriff's Office received training to present the course locally. Prior, the closest training course was in Kootenai County. Once the course is completed, the young riders receive a card allowing them to legally ride on forest service trails open to motorbikes and ATVs without a driver's license.
As a bonus, they are a lot more confident and safer in their riding ability on completion of the training, Kramer said.
Recent Headlines
---