PE celebration at Valley View Elementary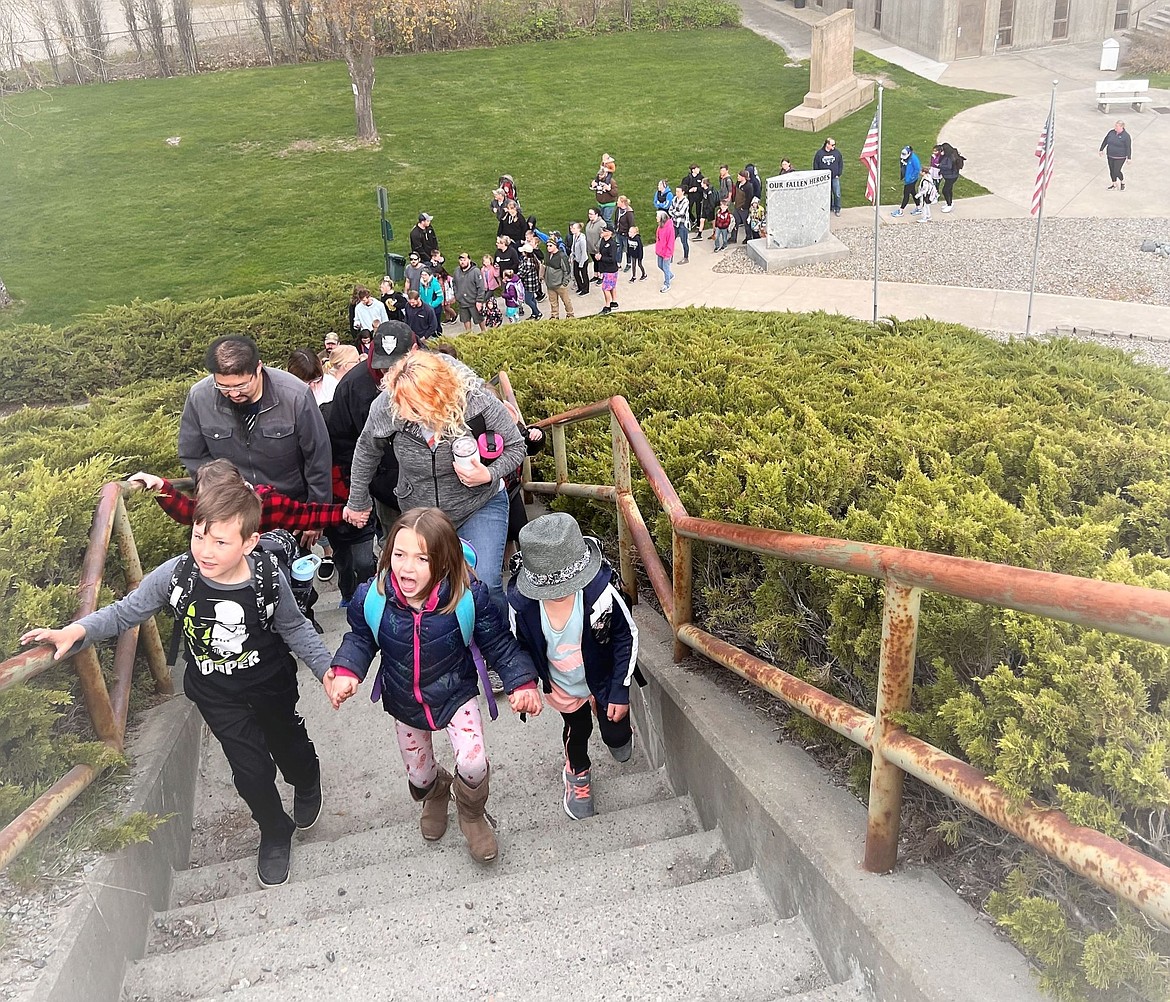 Close to 200 students, parents, school district employees and younger siblings walked from the city parking lot to Valley View.
Courtesy photo
by
CYNTHIA LOUGHNEY
Staff Writer
|
May 26, 2022 1:00 AM
BONNERS FERRY — Valley View Elementary School packed in a full day of activities on Wednesday, May 4 to celebrate National Sport and Physical Education week.
Close to 200 students, parents, school district employees and younger siblings walked from the city parking lot to Valley View. This is an annual event coinciding with the National Bike to School Day.
"Starting the day with exercise is a great way to start the day," said Paula Petesch, PE teacher and local event coordinator.
The celebration continued with 16 students throwing softballs at a dunk tank with the hopes of sinking Principal Harmon Newhouse inside. This privilege was awarded to students who collected $100 or more for the Kids Heart Challenge this past winter.
Chad Kerttu was the overall top fundraiser and was honored with throwing the first pitch.
When asked why he was raising money for the American Heart Association, Chad said, "My little sister is a heart hero and I want to help others that have to have heart surgery. It was really neat to throw at the dunk tank too."
Newhouse made the reward possible and was dunked at least 50 times in unheated water.
This is the first year for the PE celebration. Kids Heart Challenge, previously known as Jump Rope for Heart, has been occurring at VVE since 1999, Petesch said.
Included in the festivities was the fifth grade versus the teachers kickball game. Teachers won the game this year.
"Sorry, maybe next year fifth-graders," Petsch said.
Other activities during the afternoon were GaGa Ball, 9 Square in the air, running club, volleyball, hula hoops and jump ropes. It was a great time and lots of physical activity for everyone in the school.
Recent Headlines
---