Johnson retires after nearly 30 years as school bus driver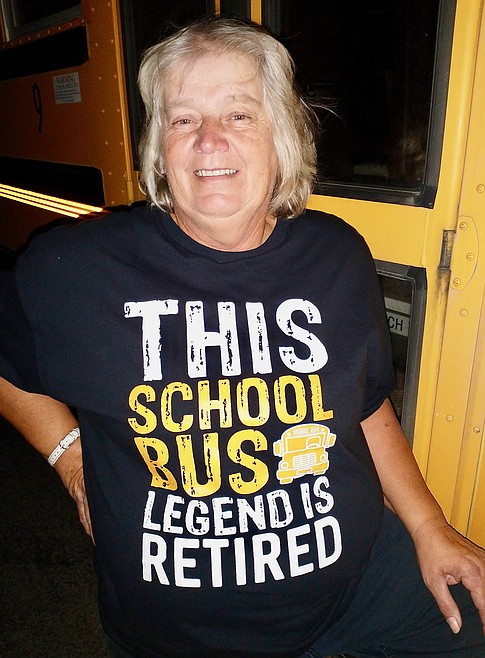 Johnson retires as school bus driver after nearly 30 years.
(Courtesy Photo)
by
EMILY BONSANT
Staff Writer
|
November 10, 2022 1:00 AM
EASTPORT — Sherlene Johnson has retired as a bus driver for Boundary County School District after nearly 30 years.
Johnson first started as a substitute driver when her youngest child was in kindergarten as a way to earn money while spending time with her kids. Eventually she took on a full-time route for Mt. Hall Elementary School, Boundary County Middle School and Bonners Ferry High School.
"For me it was the best job ever," she said.
Johnson said she enjoys driving and is thankful to have had a job that allowed her to spend time with her kids and have summers off.
She said she has enjoyed being with the kids on the bus and that both parents and district staff have been great to work with.
"I always told the kids I was the meanest bus driver," she said.
She added that her young bus riders are well behaved. Whenever there has been an issue, she has been able to talk to parents and resolve the problem.
Johnson drove her last route on Oct. 24.
Kylee Guthrie, principal at Mt. Hall Elementary, said Johnson is already missed.
Recent Headlines
---