Badgers score all-league soccer honors
by
EMILY BONSANT
Staff Writer
|
November 17, 2022 1:00 AM
BONNERS FERRY — Four Badger soccer players were named all-league players for the Intermountain League for the 2022 season.
Players selected for the honor by the league's coaches are seniors Mia Blackmore, Nick Eastman, Ridge Williams and junior Lindsey Onstott. All players were team captains.
"I am most proud of the amount of assists I had throughout the season and scoring eight goals," Mia Blackmore said. "I enjoy giving the assist to my teammates and see the smiles on their faces when they score. I am very happy to be all-league and I'm excited that I was able to work hard enough to receive it this year."
Blackmore played center midfield.
"Mia is an unstoppable engine," coach Emily Winebark said. "She rarely gets tired, but plays the most exhausting position on the field. She is a strong defender and offensive playmaker."
Winebark added that Blackmore knows how to turn passing into goals whether she is the one scoring, with eight goals or assisting with eight assists.
"Her character and work ethic have led our team not just this year, but in past years as well," she said.
Nick Eastman played striker and midfielder. He said he is most proud of scoring goals at state as a team. He added that he feels the honor is well earned and he is happy to receive the distinction.
Coach Paul Bonnell said that Eastman is the kind of player everyone tries to shut down because they know how effective and high level his play is.
"He is extremely versatile, scoring 22 regular season goals and five post season goals," he said.
In 2022, Eastman was nominated for Boys Soccer Player for the Year in the North Idaho Hall of Fame.
Lindsey Onstott played center defense.
"I am most proud of our development as a team and the underclassmen stepping up," she said.
Onstott said she is honored to be named all-league and is proud of all the other girls that received the honor as well.
"Lindsay is our saving grace," Winebark said. "She holds the back line strong, rarely letting opponents get by her. She has a strong kick and can consistently get the ball where it needs to go upfield. She is a leader on and off the field, training up new players and directing loudly during games."
Ridge Williams, center defensive player, said this soccer season he is most proud of being able to transition between defense and midfield, playing well in both positions.
"I'm also glad that I got to score a few goals this season," he said.
He added that it feels very good to get all-league after a fun season that was full of improvement and hard work.
Bonnell said Williams, a captain on the team, is a calm and driving force for the Badgers.
"He leads workouts at practices, never gets rattled in games, and has an excellent sense of positioning on the field. He controls his defense and therefore the flow of the game," he said.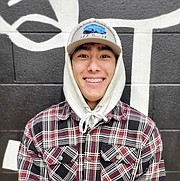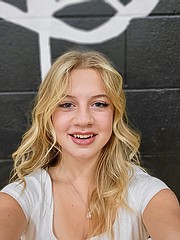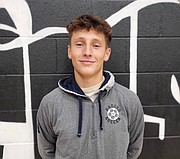 Recent Headlines
---