Cathyln L. Sappington, 81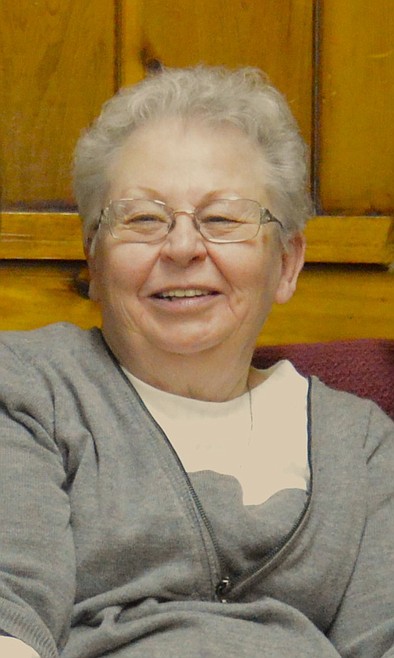 |
October 27, 2022 1:00 AM
On the eve of Oct. 10, 2022, Cathyln L. (Cat) Sappington of Loon Lake, Wash., was peacefully called home.
Cathyln was born to Deane Wand Pattricia L. Pringle on March 26, 1941, in Fort Worth, Texas, where she lived on the homestead her father and grandfather built, until she graduated Polytechnic High School. She had amazing drawing talent, so Cat had been offered a scholarship to a prestigious art school, but was unable to attend due to parental and financial reasons.
Instead, she took a job in the drafting department at General Dynamics. Mom met and married Bob Michael Cox and a year later, the couple were joined by a baby girl, Deanea Kay. To the delight of both, a son Bob Michael Cox Jr. joined the family soon after.
Mom was widowed at a young age due to a car accident that took the life of her beloved Mike. She then had no choice but to return to her job at General Dynamics, where she eventually met her future husband, Don J. Sappington.
Mom and Don were married Feb. 14, 1964, in Fort Worth, Texas, then moved the family to their new home in Burleson. Don worked at Bell Helicopter and Mom kept the home, where the family was blessed by daughters, Donna Jean, and a few years later, Deborah Jeanette.
After an extended vacation to Montana to visit Don's family, and at the urging of in-laws in 1972, Mom and Don packed up their kids, and moved them to a farm in Bonners Ferry, Idaho. Mom started a new life far from family and friends and a lot of unexpected obstacles in this "wilderness area." From city life with all the "luxuries" to an old farm featuring the first outhouse and water well that any of us had ever seen, mom became adapted to raising farm animals, gardening and canning our food, hauling her kids to schools, 4-H and horse shows. The youngest daughter, Meghan Kathleen, arrived several years later and completed the family of seven. When all but the last two daughters had left home, Mom earned her nursing license and was employed at the hospital for 10-plus years. She changed to home health care working with daughter Debbie, and then Boulder Creek Academy for the last years of her working career.
After winning her battle with breast cancer and deciding to retire, Mom and Don moved one final time, downsizing to a smaller property in Loon Lake. Mom finally found time for the things she loved most, working in her home and gardens, crocheting, drawing, painting and helping care for her youngest grandkids.
Mom leaves behind her five children, Deanea (Bruce) Merrifield, Bob (Tracy) Cox, Donna J. Nash, Debbie (Eric) Johnson and Meghan (TJ) Parker; grandchildren Stephanie (Larry) Falcon, Becky (Mike) Fessler, Shawna (Jason) MacDonald, Tamara (Jake) Hirst, Kary Dugger, Kyle Dugger, Jesse (Kristen) Nash, Samantha (Ryan) Jamison, Gary Robertson, Wesley Parker and Tyler Parker; 10 great-grandchildren; brother Ron D. Pringle and sister-in-law Margaret (Jim) Parlow.
Mom is preceded in death by her husband of 50 years, Don Sappington; her parents and her beloved companion, Bella.
This is not goodbye, Mom. This is "See you later, we love you!"
Recent Headlines
---