Tractor Pull Sharing the Fairgrounds With Fire Camp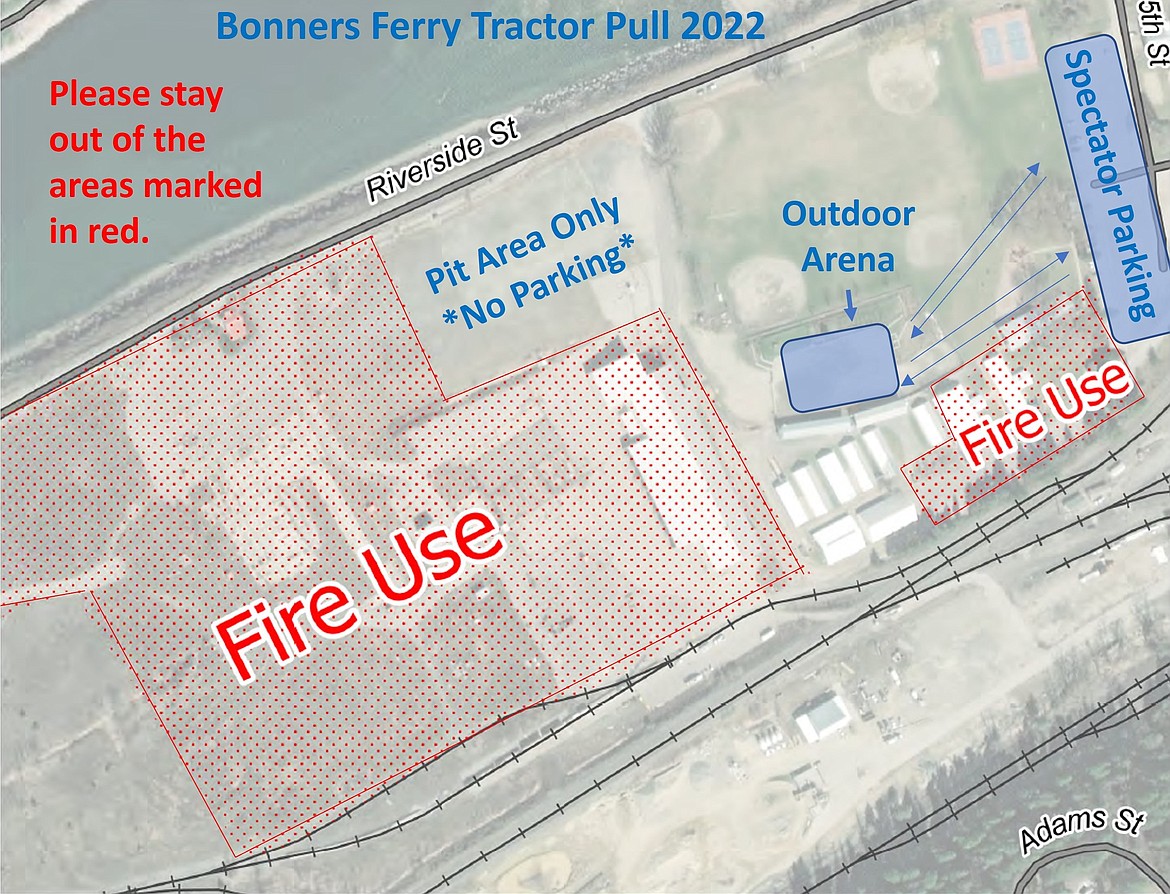 The Tractor Pull scheduled for Sept. 17, will occur as scheduled while large portions of the county fairgrounds are still being used by the Northern Rockies Incident Management Team as their fire camp.
(Courtesy Photo)
|
September 16, 2022 2:00 PM
BONNERS FERRY —- The Bonners Ferry Tractor Pull scheduled for Saturday, September 17, will occur as scheduled while large portions of the county fairgrounds are still being used by the Northern Rockies Incident Management Team as their fire camp.
Organizers of the Tractor Pull coordinated with the IMT, the Boundary County Fair Board, and county officials to ensure the Tractor Pull event and IMT fire support activities will not interfere with each other, Andrew O'Neel Boundary County PIO and Director of Emergency Management wrote in a press release.
As with the Demo Derby last weekend, the Northern Rockies IMT requests that Tractor Pull attendees not wander into areas that are currently being provided to the IMT for use as their fire camp, O'Neel said. Fire camp areas will be marked with barriers and barricades to clearly mark the controlled areas that are off limits to the public.
Also, firefighters will be sleeping in tents nearby and the IMT has asked that quiet hours be observed starting at 10 p.m. so firefighters can get much-needed rest.
"Thanks to all Tractor Pull patrons for observing these arrangements, which will allow for everyone to have a good time while not impacting the important work being done by the IM," he said.
Recent Headlines
---