Mary Ann Tritt, 67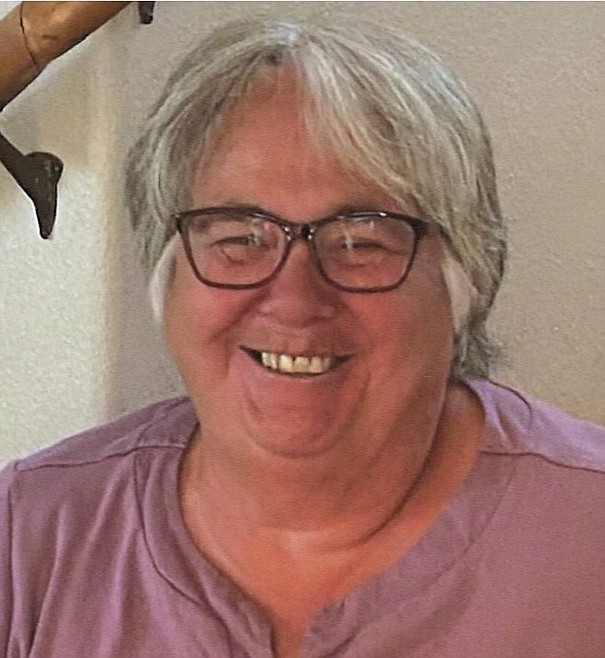 |
September 22, 2022 1:00 AM
Mary Ann Tritt, 67, of Bonners Ferry, Idaho, passed away Sept. 13, 2022, surrounded by family. Mary Ann was born April 17, 1955, to John and Mary VanEtten.
Mary Ann attended Bonners Ferry High School until graduating in 1973. After graduation, she moved to Olympia, Wash., where she worked with microfilm. After a few years, she moved home and married her husband, Bob Tritt.
Mary Ann worked at the Community Restorium for 25 years, 17 of those years as the administrator. During that time, she and Bob had three daughters. As her children got older, she volunteered her time as an EMT for the ambulance.
After retirement, Mary Ann volunteered for the ambulance service doing book work and held various jobs at the Boundary Community Hospital.
Mary Ann enjoyed camping, fishing, and being with her grandchildren whom she loved to share her passion of crocheting and sewing. She oftentimes made blankets and quilts for her loved ones. She also had a great love for dogs, especially her Great Dane, Jack.
Mary Ann worked tirelessly helping others in her church and community.
Mary Ann is survived by her husband of 45 years, Bob; and their three children, Sabrina (Jeremy Thomas), Brandy (Ammon Hubbard) and Bobbie (Mike Cossairt); grandchildren Nicholas, Emily and Sydney Thomas, Owen, Brooklyn and Jace Hubbard, Logan, and Kendall Thorne and Rylee Cossairt; as well as two great-grandsons, Ryker Thomas and Henry Murphy; siblings John VanEtten, Connie (Orval Gentry) Leassa Baker and Paul Vanetten (Jody); as well as numerous nieces and nephews.
Mary Ann is preceded in death by her parents, John and Mary VanEtten; sister Peggy Mendenhall; brother-in-law Geno Mendenhall; nephews Isaac Funderburg and Curtis Tapia; and mother in-law Catherine Nagel.
Please join us to celebrate Mary Ann's life at 11 a.m. Saturday, Sept. 24, 2022, at Living Waters Church, 6957 Labrosse Hill Road, Bonners Ferry. Potluck and fellowship to follow service, all are welcome.
Bonners Ferry Funeral Home is caring for the family. To leave a message or memory for the family, please go to www.bonnersferryfuneralhome.com.
Recent Headlines
---