Merle Edwin Dinning, 72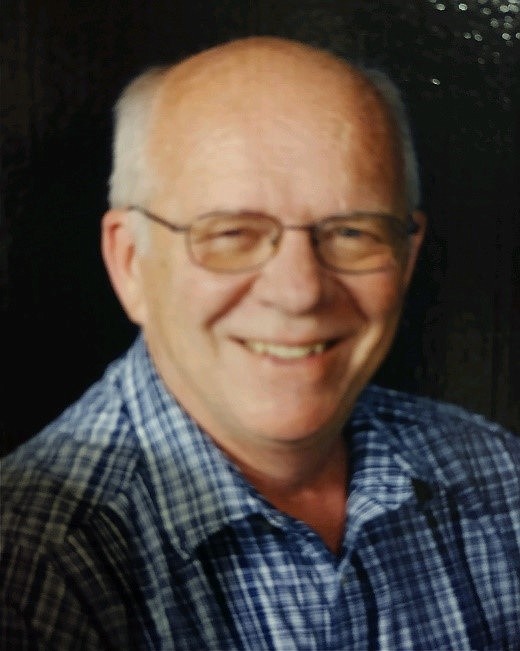 |
September 22, 2022 1:00 AM
Merle Edwin Dinning passed away Sept. 12, 2022, at Boundary Community Hospital surrounded by his wife, Carole; and his children, Leslie and Andrew.
Merle Edwin Dinning was born June 27, 1950, in Creston, British Columbia, Canada, to Leighton and Evelyn Dinning. He was born in Canada because his parents lived in Porthill, Idaho, and Creston was closer than Bonners Ferry. They lived in Porthill until 1968 when they moved into Bonners Ferry. He was proud to have been an eighth grade graduate of Mt. Hall School and he graduated from Bonners Ferry High School in 1969.
He married Carole Frans in 1976 and had two children.
Merle started working at the sawmill in high school. He worked his way up to millwright which he did on graveyard shift for the last 15 years of his time at the mill. Because of the graveyard shift, he was able to run and be elected in 1987 as county commissioner and also had a noxious weed spraying business. He retired from the sawmill in 1993 and bought Border Bait in 1996 which he packaged and delivered maggots and night crawlers to stores to sell for fishing. He did this for 10 years and sold the business in 2006. After that, he was a school bus driver and custodian at Valley View, then at the alternative high school. When it closed, he was hired to be the custodian at Naples school. After he retired, he volunteered at Naples to listen to children read and be a mentor.
Merle was an active member of Trinity Lutheran Church where he got involved with BOCO and Scouts. Working with and taking care of children were a joy in his life. Not just the children but service to others was something he did with his whole heart, time and energy until the last month of his life.
Merle was preceded in death by his father, Charles Leighton Dinning.
He is survived by many who loved him and those he loved in return including his mother, Evelyn; his wife, Carole; his daughter, Leslie Mason and husband Geoff; his son, Andrew Dinning; three grandsons, Gregory Dinning and wife, Hanna, Colton Dinning and wife Alexis, and Ryan Mason; one granddaughter, Maygen Fisher; and an honorary grandson, Dale "Morris" McAllister; four great-grandchildren, Hayden, Myles, Kalayah and Milo; his brothers, Walter and his wife, Gerry, and Neil Dinning and his wife, Pat; his sister, Nancy Wycoff and husband Larry; and many nieces, nephews, aunts, cousins, all his in-laws and his church family.
A funeral service will be held at 3 p.m. Saturday, Sept. 24, 2022, at Trinity Lutheran Church. Come help us celebrate Merle's life.
Memorials can be made to BOCO, Scout Pack 114 and Trinity Lutheran Church. Write the check to the intended recipient and you can send it to Trinity Lutheran Church, 6784 Cody St., Bonners Ferry, ID 83805; and the church will make sure they get where you choose them to go.
Bonners Ferry Funeral Home is caring for the family. To leave a message or memory for the family, please go to www.bonnersferryfuneralhome.com.
Recent Headlines
---