Porthill POE extended hours promising, but business uncertain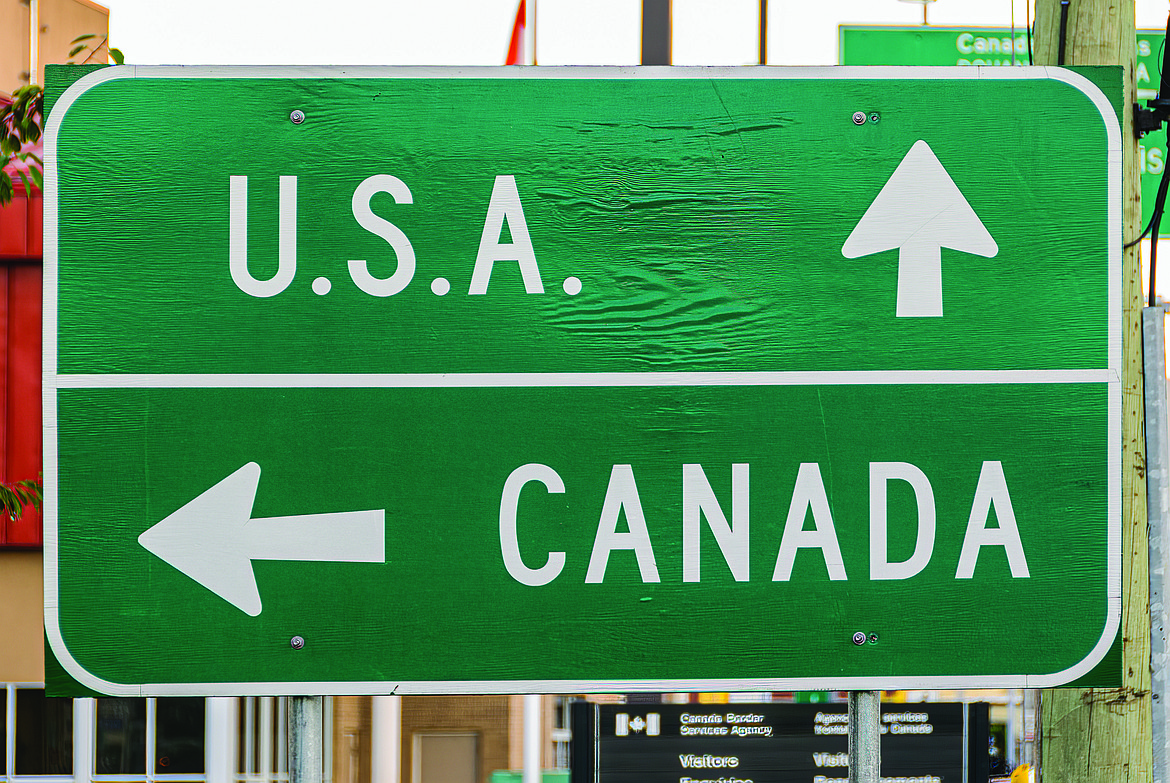 (Courtesy Photo Shutterstock)
PORTHILL — The Porthill Port of Entry crossing hours were extended to 7 a.m. to 7 p.m., on March 31, previously from 9 a.m. to 5 p.m.
The Idaho congressional delegation including Sen. Mike Crapo, Sen. Jim Risch and Congressman Russ Fulcher have worked with U.S. Customs and Border Protection to extend the Porthill POE hours.
The delegations announced they wish to return the POE to pre-pandemic hours of 7 a.m. to 11 p.m. At this time, the POE is under a trial period to track traffic flow to determine if the additional hours are warranted.
On the Canadian side, at Rykerts, the border hours have returned to pre-pandemic hours of 7 a.m. to 11 p.m. Anyone traveling north to Canada may still cross the border until 11 p.m.
Many Boundary County businesses have been affected by the border closure, especially Jake's Landing, a convenience store, package depot, fuel islands and seasonal restaurant that acts as an event center — all of which is in close proximity to the U.S.-Canadian border.
Lars Jacobson, owner of Jake's Landing at Porthill, told the Herald that the closure during COVID-19 drastically affected his business, since approximately 95% of their customers are Canadians.
"Only 30% of our customers have come back," he said, adding most of them are only six miles north.
"We need every hour the border can be open to help us return to profitability," he said.
The business is still running at a deficit. He estimates it will take five to 10 years for Jake's Landing to recover the financial loss.
"It's been three years, enough is enough," Jacobson said. "We should have closed the business and waited it out. It cost $500,000 to stay open."
Every December, Jake's Landing transforms into Santa's Village, bringing the North Pole to Porthill. Mr. and Mrs. Clause are around meeting with the good boys and girls, there is food, hot cocoa, arts and crafts, elves and even a story time. December 2022 was the least attended and least profitable Santa's Village in the past three years, despite local business sponsoring free tickets to the community members, Jacobson said.
"This valley continues to Bonners and Creston, which is one community divided by a border that governments have closed," he added.
Jacobson said that receiving different information from Canada and U.S is frustrating.
In October 2022, Jacobson joined several other Boundary County businesses and organizations in writing to the Idaho congressional delegation and border authorities.
Jacobson, like many others, said he wants action. "As far as anyone can think back, the border has been open until 11 p.m.," he said. "COVID is over, yet we still can't get hours back."
Before the pandemic, Canadians would regularly travel to Porthill for gas and other items, or would drive to Bonners Ferry for dinner, visit the casino or even the hospital. Until the recent expansion of hours, since the pandemic, the border has closed at 5 p.m., which didn't allow cross border travel after the work day, nor the dinner hour.
As of March 31, the Canada Border Services Agency has reinstated pre-pandemic operational hours of service at 39 land and three air ports of entry, including the Rykerts POE in the British Columbia Provinces just north of Boundary County.
Caleb Davis, district director with U.S. Congressman Russ Fulcher's office, said community members are encouraged to use the crossing during the extended hours. This "grass root support" from the community will support the delegation's argument in D.C. that the Porthill POE's hours should return to the historic hours of 7 a.m. to 11 p.m.
Jacobson is hopeful tourists will travel the Selkirk Loop as the weather warms up.
"We hadn't heard any customers talking about it for three years, but this March customers have been talking about it," he said.
As of Jan. 22, 2022, the Department of Homeland Security requires non-U.S individuals seeking to enter the U.S. via land ports of entry and ferry terminals at the U.S-Mexico and U.S.-Canada borders to be fully vaccinated for COVID-19 and provide proof of vaccination.
These new restrictions apply to non-U.S. individuals who are traveling for both essential and non-essential reasons, Customs and U.S. Border Protection Officials wrote on their website. They will not apply to U.S. citizens, Lawful Permanent Residents or U.S. nationals.
There are two POE in Boundary County, Porthill-Rykerts and Eastport-Kingsgate.
Porthill connects to British Columbia and connects the Bonners Ferry and Creston, B.C., communities, which are both in the Kootenai Valley.
Eastport is historically used as a trucking route for U.S-Canadian commerce, connecting Idaho to the Alberta Province. The POE operates 24/7 and its hours were not changed during the pandemic.
Recent Headlines
---