Backwoods Brawl buckets of fun, Tigers win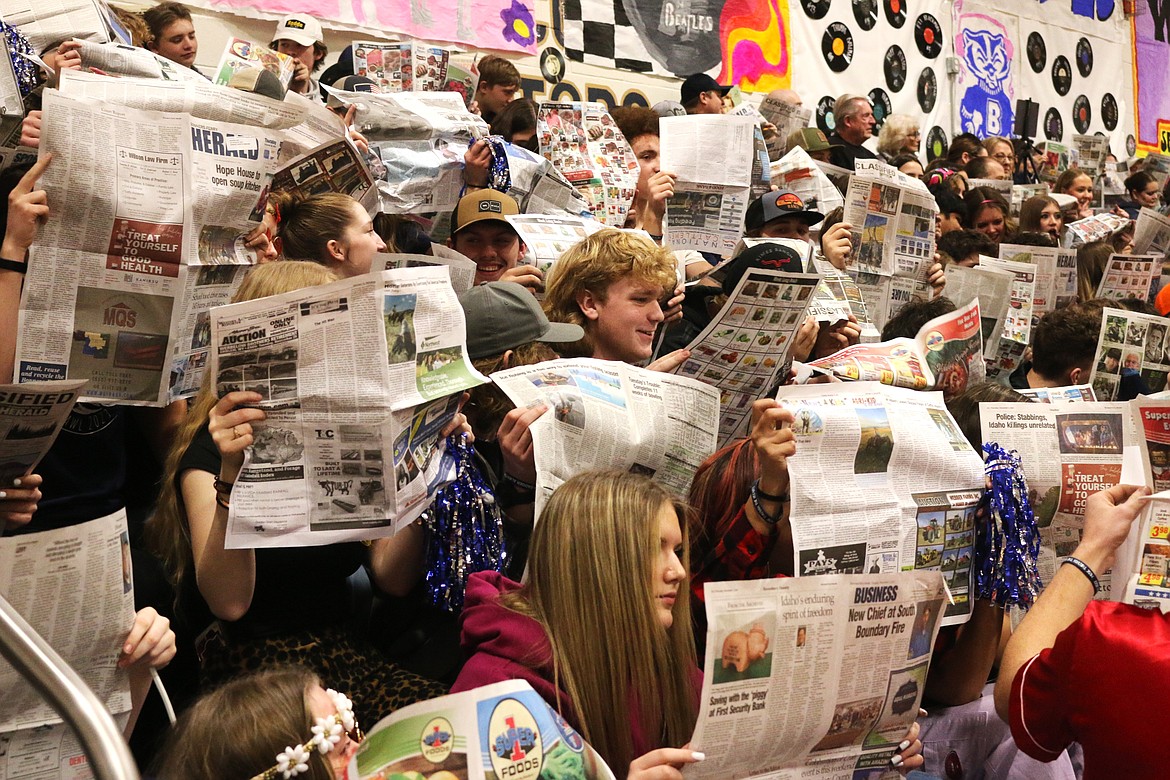 Bonners Ferry student sections busy reading the Herald as the Timberlake Tigers starting lineup is presented at the Backwoods Brawl on Jan. 27.
(Photo by EMILY BONSANT)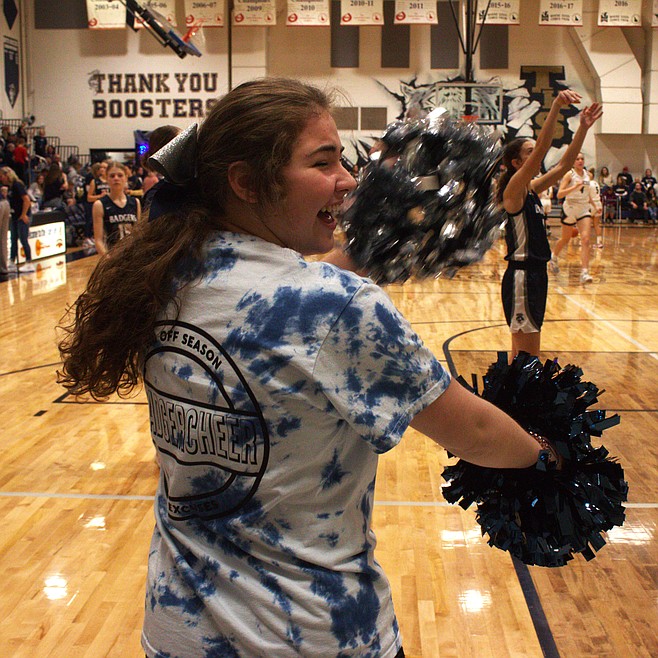 Badger cheerleader Hailey Kelsey leads the crowd in a sideline cheer.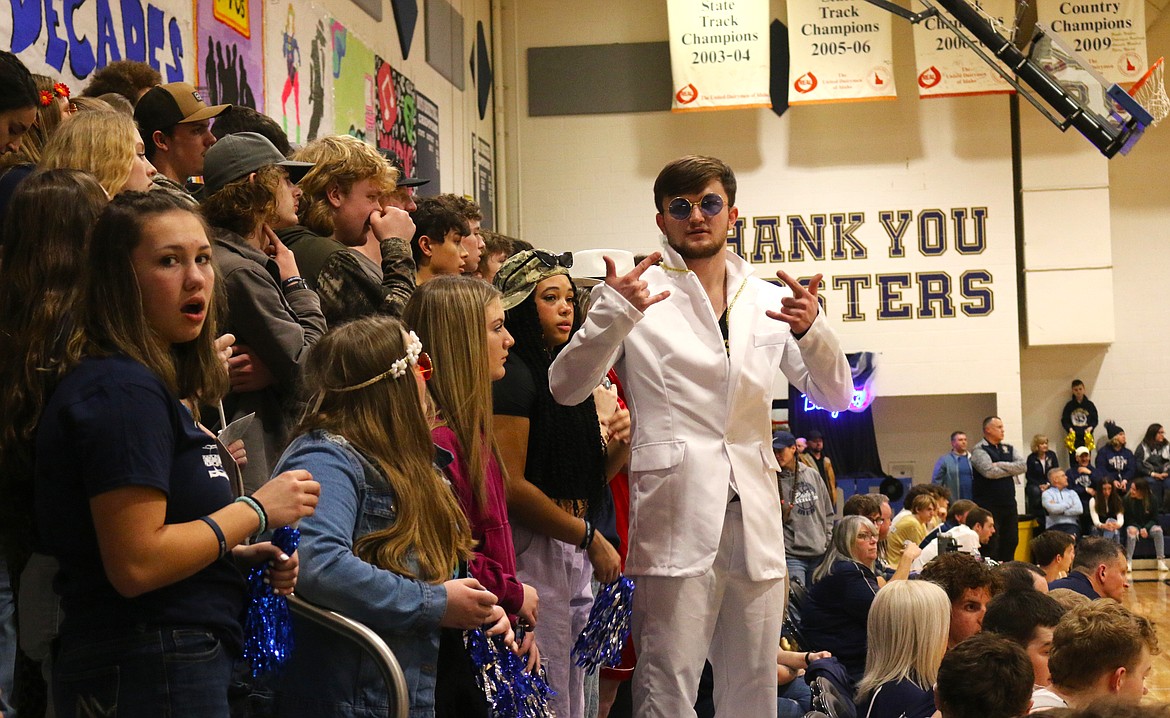 Tully Reinhardt sticks to the "Music through the Decades" theme in his all white Bee Gees outfit at the Backwoods Brawl.
Previous
Next
by
EMILY BONSANT
Staff Writer
|
February 2, 2023 1:00 AM
SPIRIT LAKE — Timberlake High School won the Backwoods Brawl spirit competition over Bonners Ferry on Jan. 27, after a full night of fun with the Badger and Tiger nations showing up in force for the competition.
The Backwoods Brawl is a new spirit competition between Bonners Ferry and Timberlake high schools, it will be an annual event for the 3A rivals. Bonners Ferry hasn't competed in a spirt competition in several years.
Bonners Ferry decked out their side of the court with the theme "Music from the Decades." Members of the student body were decked out in '60s- and '70s-themed costumes. Senior Tully Reinhardt wore a fully white suit as a costume to represent the Bee Gees.
Timberlake's theme was New York City and their side of the court was decorated with a city skyline. They incorporated New York into their cheers. Whenever there was a foul called on the Badgers they'd yell the famous Robert DeNiro line "Hey I'm walking here."
A smaller batch of Badgers made the trip down. Parents and other community members showed up in Badger blue and cheered alongside the students.
The Tigers won the contest overall, but only won one basketball game. The evening of competition included a lip sync dance routine, a cheer routine competition, boys and girls basketball games and a battle of the bands.
The competition also included a food drive. Both schools had to raise a minimum amount of 500 pounds of food. For every 200 pounds over that goal, the schools received extra points.
Timberlake raised 1,129 pounds and Bonners Ferry raised more than 3,400 pounds of food for local food banks.
Visit our website for a photo gallery of the Backwoods Brawl.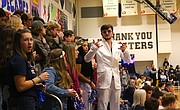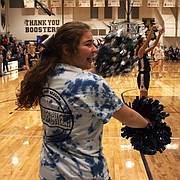 Recent Headlines
---