Eagles donate to Seniors Hospitality Center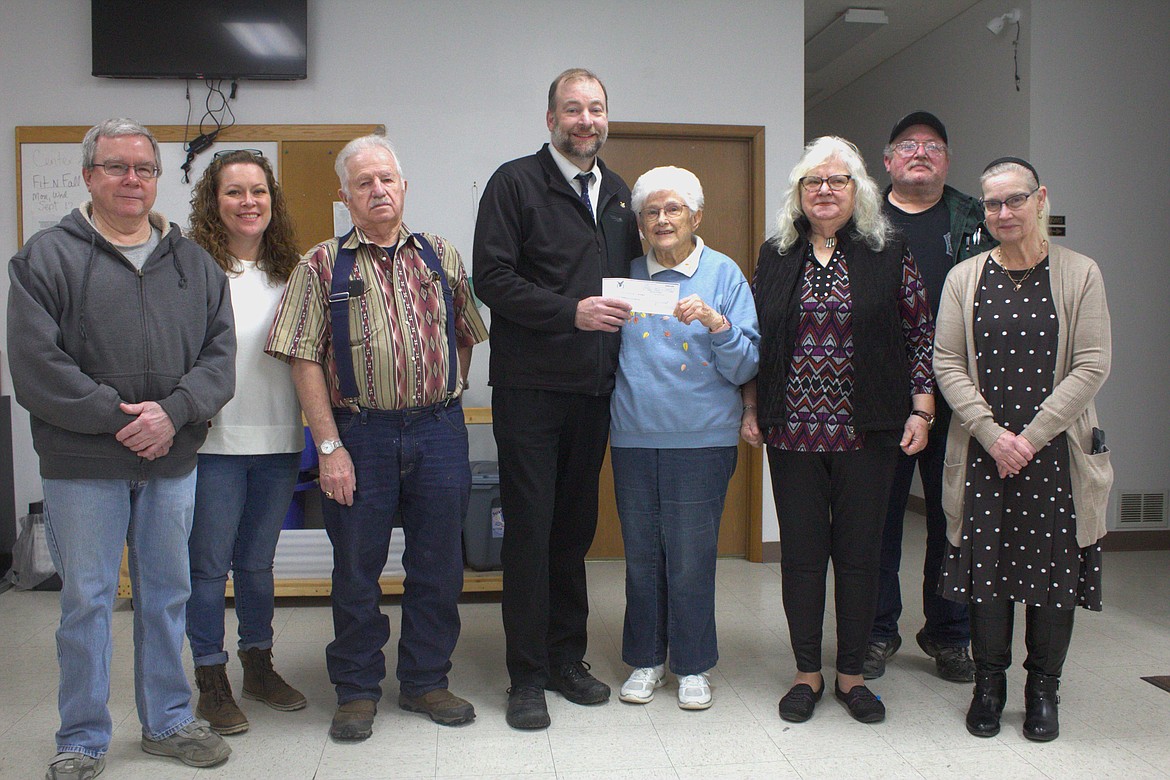 (left) Tom Allinger, Brooke Blagrove Larry Higgins, Matt Morgan, Grace Leidt, Winnie Bredy, Ben Apo and Jodi Bennett.
(Photo by: EMILY BONSANT)
BONNERS FERRY — The Fraternal Order of the Eagles local Chapter 3522 gave a $3,500 donation to the Seniors Hospitality Center.
Deb Woods, Idaho State Madame Auxiliary President of the Federal Order of Eagles and longtime member of the local Bonners Ferry chapter, wrote a grant to support the center.
Brooke Blagrove, SHC executive director at the center, said they have been fundraising to replace the ovens in the kitchen and a furnace. She said this donation will help
"This will help a lot."
Blagrove said the local Eagles are very fortunate to have Woods, noting that typically local Eagles give, but don't receive. They gave the center the $3,500 for it to use as it sees fit.
Matt Morgan, president of Eagle Chapter 3522, and Wood's mother, Grace Leidt, presented the donation in Wood's stead.
"I know Deb (Woods) would have been proud as a peacock to be here presenting this donation," Morgan said.
Board member for the center, Ben Apo said the donation was appreciated. He added that last year the Eagles helped the senior center get new tables and helped with a breakfast fundraiser.
"We look forward to another good year," he said.
The Seniors Hospitality Center is open Monday through Friday from 7 a.m. to 3 p.m. and hosts exercise classes, bingo, bridge club and much more. The center is located at 6635 Lincoln St., Bonners Ferry, in the same building as the VFW.
Recent Headlines
---