From the Archives — Jan. 19, 2023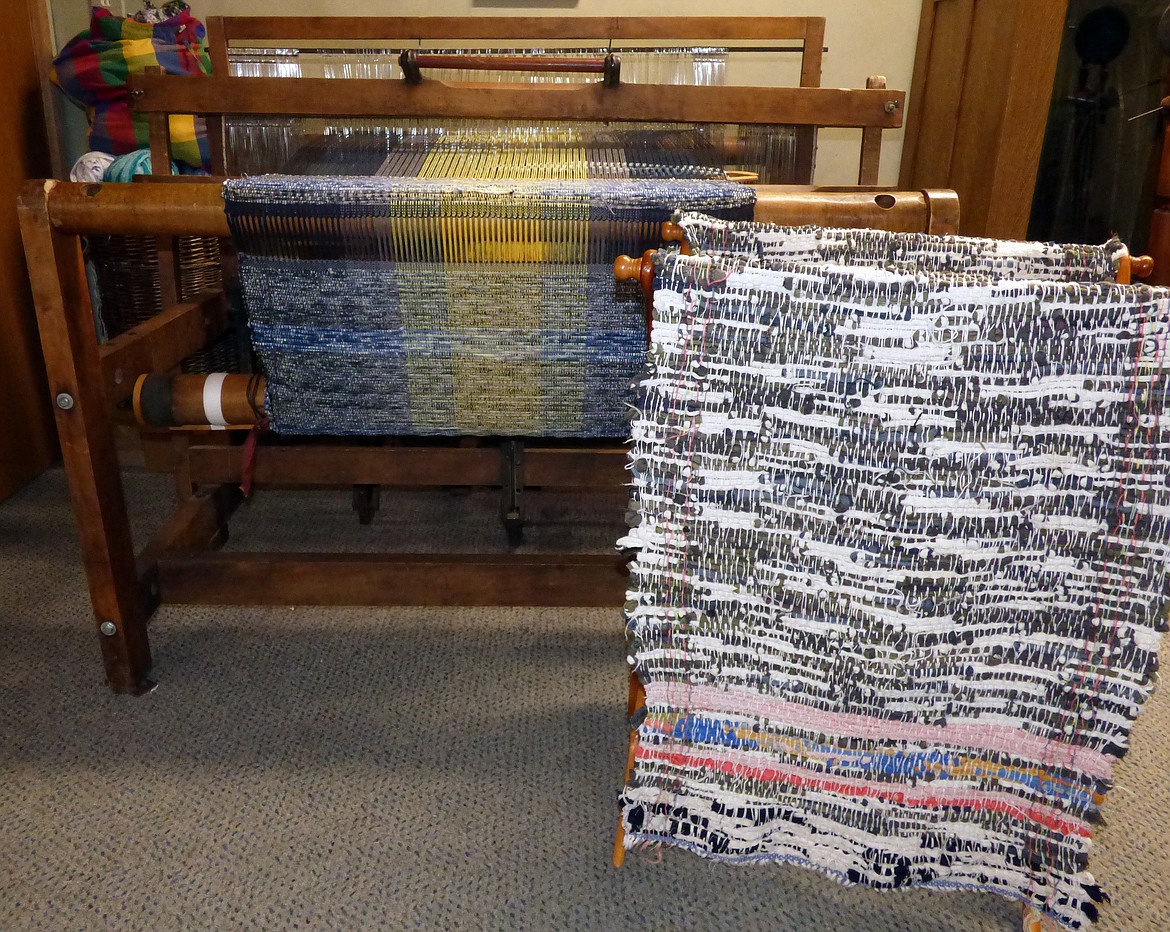 This "Weaver's Friend Loom" was owned by Iva May (Hoover) Doll who lived in District No. 2.
(Photo courtesy BOUNDARY COUNTY MUSEUM)
|
January 19, 2023 1:00 AM
This loom is a "Weaver's Friend Loom," patented in 1895. It was owned by Iva May (Hoover) Doll who lived in District No. 2. Iva and her husband, Rena, moved here in 1939. They were married on March 14, 1915, in Superior, Neb.
Iva made rugs on this loom. At fair time, she would have Rena move the loom to the fairgrounds where she made rugs and sold them. One of her rugs is on exhibit by the loom in the Museum.
Come to the museum on Saturday, Jan. 21 between 10 a.m. to 3 p.m. for a Fiber Fest. The museum will be hosting a fun-filled day of Fiber Arts demonstrations, including spinning, weaving, knitting, crocheting and tatting.
While at the museum, wander to the textile exhibit and see Iva Doll's loom. Debby has made many rugs on the loom, which have been sold in the museum's gift shop.
The Boundary County Historical Society and Museum, 7229 Main, Bonners Ferry, sponsors this column.
Visit the museum, Thursday through Saturday 10 a.m. to 3 p.m.; visit the museum online at its website, boundarycountymuseum.org; or the museum's Facebook page for historical photos and stories, and to see upcoming events. The museum can be reached at doyouremember@meadowcrk.com or by telephone at 208-267-7720. Thank you for your continued support!
Recent Headlines
---