Boundary County's first baby of 2023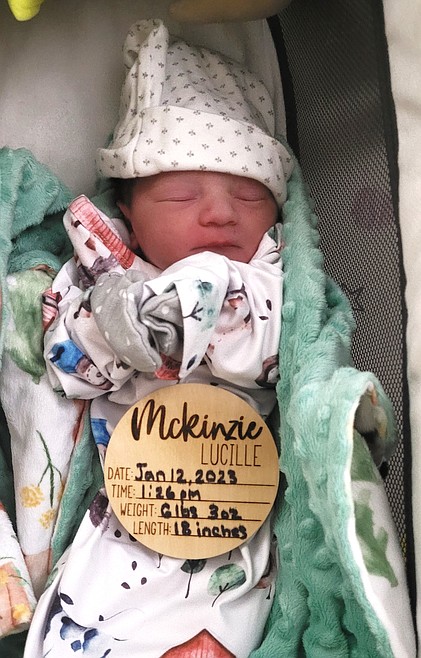 Mckinzie Lucille Pestarino, bornon Jan. 12 at 1:26 p.m.
(Courtesy photo)
|
January 19, 2023 1:00 AM
Mckinzie Lucille Pestarino, born through a home water birth on Jan. 12 at 1:26 p.m., is the first baby born in Boundary County this year.
Weighing in at 6 pounds, 3 ounces and measuring 18 inches, she arrived nine days early. Her parents are Andy and Kaitlyn Pestarino of Boundary County.
To place a birth announcement in the Herald, please email us at news@bonnersferryherald.com. Provide a photo of the child, their name, birth weight and length.
Gives us the names of the mom and dad, and any other family members celebrating the birth of the newborn.
Birth announcements can also be submitted on our website. Click "All Sections," scroll down to "Submissions" and click "Birth Announcement." Fill out the form and we will get it in the paper.
Recent Headlines
---