Oma Louise Sanders, 81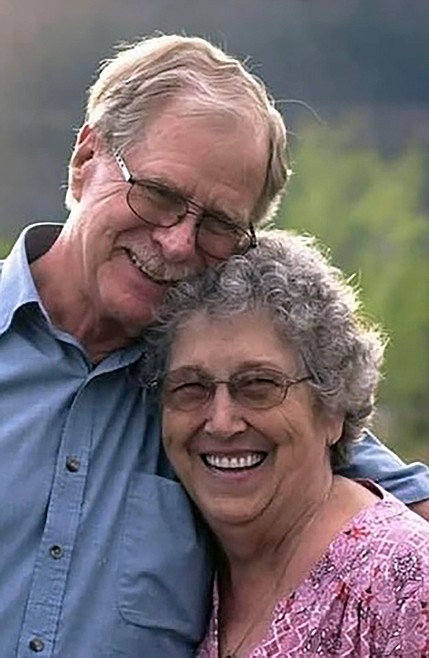 |
January 19, 2023 1:00 AM
Oma Louise Sanders, 81, passed away in her sleep Dec. 26, 2022, after a long battle with Alzheimer's.
Oma was born on July 26, 1941, in Neelyvile, Ark. After graduating high school in Leachville, Ark., she went to work as a medical transcriptionist in Jonesboro. It was in that office that she met Robert Sanders and his two daughters, Terry and Belinda. She fell in love instantly with all three, and they dated for three months until Robert's National Guard wing was activated due to the Cuban Missile Crisis. Robert reenlisted and was sent to Lowry Air Force base but before leaving, asked Oma to marry him. One month later, she took a bus to Aurora, Colo., and they were married by a justice of the peace on June 7, 1961. Oma assumed the role of a military wife and she and Robert had three children together, Robin, John and Jill.
Once her children were old enough, Oma went back to school and graduated from Merced College as a registered nurse. She was passionate about nursing and worked at Merced Cardiac Rehab Center. Her outgoing personality and winning smile created long-lasting friendships with co-workers and patients alike.
Robert and Oma moved to Bonners Ferry, Idaho, and retired in 1994, though she continued to do home health care nursing as long as her health would let her.
Oma was preceded in death by her father, John Baumgardner; mother Glodine Baumgardner (Hemby); brothers Robert Carrol and John Abraham; and sister Donna Ann (Nettles). Oma is survived by her husband of 61 years, Robert Sanders; daughters Terry (Schullerts), Belinda (Blades), Robin (Sowers) and Jill Sanders; son John Sanders; and sister Dolores Cornish. There are too many grandkids and great-grandkids to list — although they brought her the most joy.
She is to be interred at the Bloomfield Veterans Cemetery in Bloomfield, Mo.
Arrangements are under the care of Coffelt Funeral Service in Sandpoint, Idaho. Family and friends are invited to sign Oma's online guest book at www.coffeltfuneral.com.
Recent Headlines
---