Badger cheer claim honors at Prairie Classic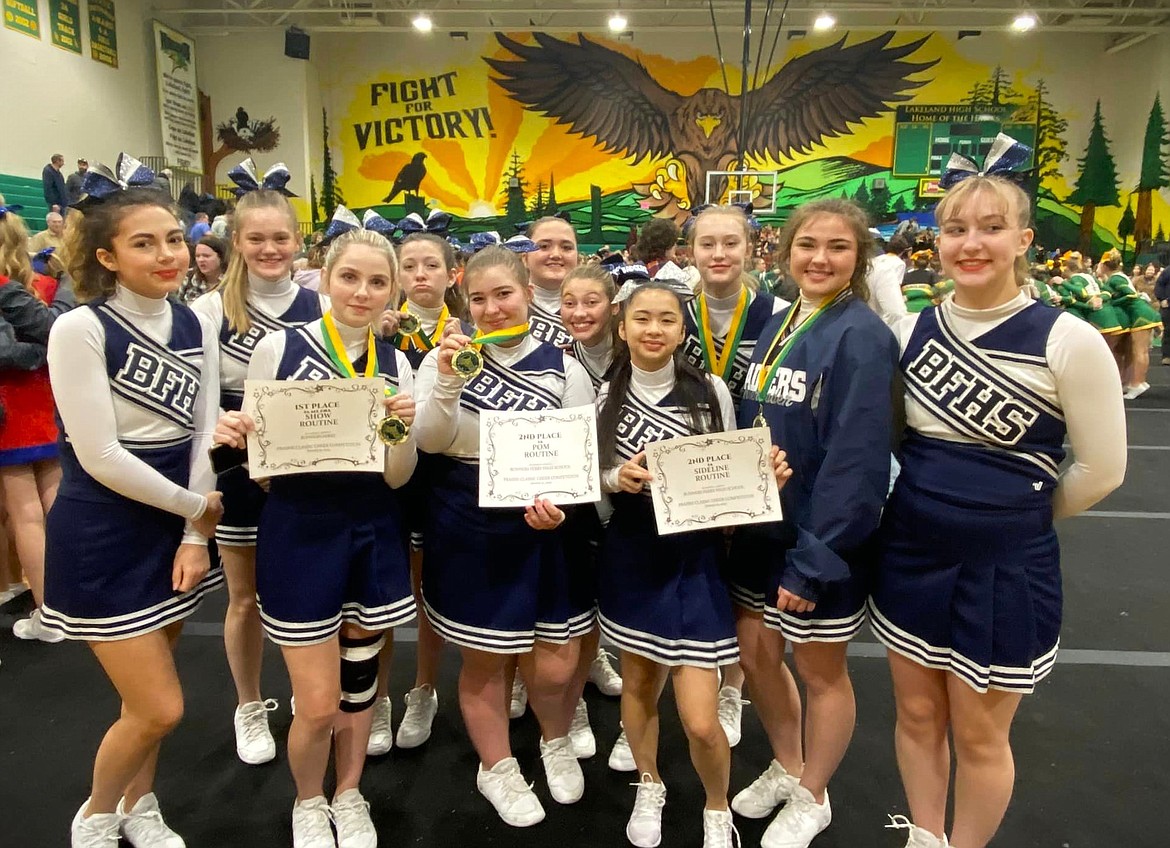 Badger cheerleading finishing first in stunt and show and second in pom and sideline at the Prairie Classic tournament Jan. 21.
(Courtesy photo)
by
EMILY BONSANT
Staff Writer
|
January 26, 2023 1:00 AM
COEUR d'ALENE — Badger cheerleading had a great competition at the Prairie Classic tournament Jan. 21, finishing first in stunt and show and second in pom and sideline.
Due to the changes in the Intermountain League, Bonners Ferry and Timberlake are the only 3A cheerleading teams at districts.
The tournament was the Badgers' second competition and they took second to Timberlake in pom and sideline.
"They just happened to outshine us a little, but we're gonna come back with a vengeance," said Bonners Ferry head coach Christina "Chris" Gaffield.
For many of the squad, this is their first year in cheer, but they have improved immensely, Gaffield said.
Senior Trinity Gaffield sustained a wrist injury at the tournament during the stunt routine when the flier came down wrong. After a trip to the hospital, it was determined Gaffield only suffered from a strain and will return lifting fellow cheerleaders soon, the coach said.
The Badgers will change a few things and aim to give the Tigers a run for their money, Gaffield said.
On Friday, the Badger and Tiger cheerleaders compete at the Backwoods Brawl spirit competition between Bonners Ferry and Timberlake high schools. Saturday the Badgers and Tigers go head-to-head at districts.
Recent Headlines
---