This Week in History — Jan. 26, 2023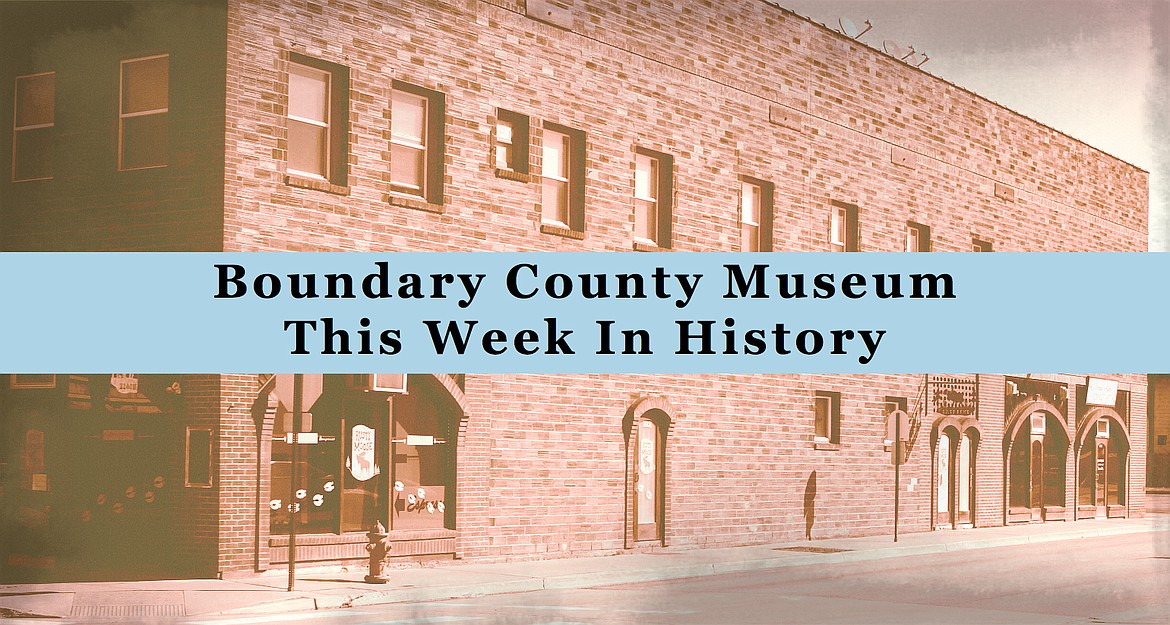 |
January 26, 2023 1:00 AM
100 Years Ago
A deal has just been closed by A.D. Travers for the purchase of the Crescent Garage from C.W. Megquier. Mr. Travers will take possession on Feb. 1.
H.E. Brown, president and manager of the H.E. Brown Timber Company, is at Naples superintending the construction of a sawmill, with a capacity of 25,000, with which he will manufacture lumber from timber he bought last fall from the state.
A new water system for Bonners Ferry was under discussion at the meeting of the Kootenai Valley Commercial Club, held Monday night at the Grill Café.
50 Years Ago
President Richard M. Nixon's Tuesday night address to the nation that a cease-fire in Vietnam will be effective this Saturday has immediately prompted local persons to organize a "Community Peace Celebration." The American Legion, VFW, World War I and their auxiliaries, will take part in the program and a special invitation is extended to Vietnam veterans and their families.
It is grand opening weekend at the newly-named D and P Motors and all are invited to stop in for a cup of coffee and bite to eat. Chevrolet, Oldsmobile, and Pontiac are the franchises being carried by the new owners, Russ Docherty and Harv Pedey. They purchased the dealership from the Charles Plums.
The fine new building of Co-Op Gas and Supply on the South Hill was recently completed. The new facility has far more space inside and out, to better serve the public. Manager, Don Morice reports the local business, part of Farmers Central Exchange, has been growing steadily for the past several years.
15 Years Ago
Idaho Lt. Governor Jim Risch on Tuesday kicked off the first of 16 public meetings to review a proposal for maintaining roadless areas on the state's National Forests. Speaking at the Kootenai River Inn in Bonners Ferry, Risch noted that the current plan calls for basically no roads on 9.3 million acres, including 800,000 acres in the Idaho Panhandle.
Badger senior Ryan Winebark led Bonners Ferry to a 63-29 victory over St. Maries by scoring 17 points Saturday. Seniors A.J. Bennett and Harmon Newhouse, and juniors Dillon Deitz, Miquel Mendez and Casey Nelson added 6 each.
Bonner Ferry FIRST Robotics Team is participating in the NASA-sponsored challenge, which was unveiled earlier this month in Spokane, Wash. The co-ed team of 16 students gathered in teacher Ed Katz's classroom along with at least six adult mentors, Booster Club Sponsors, and others to begin this year's project.
— Submitted by the Boundary County Museum
Recent Headlines
---