Local man accused of child enticing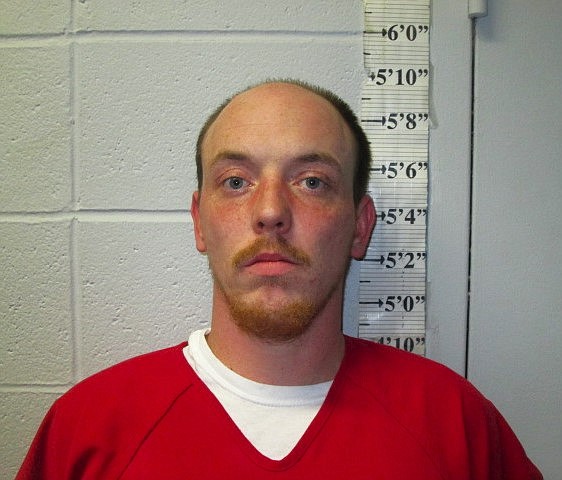 Childers.
(Courtesy Photo BCSO)
BONNERS FERRY — A Boundary County man has been charged with enticing youths over the internet.
Ronald Thurmaan Childers II, 29, is being held on bond of $50,000 and $150,000 in connection to two charges of enticing a minor under 16 through the internet or other communication device in connection to two separate youths.
On May 9, a warrant was issued for Childers' arrest resulting from a Bonners Ferry Police Department investigation of child enticement through the internet.
On May 10, at the initial appearance Boundary County Prosecutor Andrakay Pluid requested a $500,000 bond due Childers being accused of preying on a youth as young as 12 and concern for additional victims as evidence was forthcoming.
Judge Daniel J. McGee set bail at $50,000, saying he had to take public safety into account. Childers was instructed to not be in the presence of minors without their parents being present should he make bail.
In a criminal complaint filed May 10, BFPD Assistant Chief Marty Ryan wrote that between May 1 and 8, Childers allegedly knowingly used the internet to engage in sexual acts against a child.
The following day, another warrant was issued for Childers in connection to allegedly enticing a second youth from August 2022 until May 2023. Bond for that case was set at $150,000.
Based on further investigation from discovery, prosecutors moved to amend the second charge of enticing a minor to two counts of lewd conduct with a minor under 16. The motion is pending.
A no contact order was issued on May 12 in connection with the first case.
At the May 26 preliminary hearing, the defense requested a continuation on both cases due to more evidence being forthcoming from discovery. Childers will remain in custody until bail is posted for both cases.
A preliminary hearing for both cases has been scheduled for June 16.
Per Idaho Code, a conviction of enticing a minor can result in a maximum of 15 years of imprisonment.
A single sentence of lewd conduct with a minor under 16 can result in life imprisonment in the state of Idaho.
Recent Headlines
---