Dodgers beat Bonners Rockies in close playoff game
SANDPOINT — Fourth-seed Bonners Ferry Rockies faced off against the top-seeded Sandpoint Dodgers in the first round of the Sandpoint Little League playoffs on Tuesday.
Gordon Woelfle pitched the entire five inning game for the Rockies striking out 10, walking zero, and allowing only three hits.
Mark, Baylor, Gordon, Matthew and Chase each recorded one hit to lead the team.
The game was scoreless until the bottom of the second inning when the Dodgers scored two runs on errors to give Sandpoint a 2-0 lead.
At the bottom of the third, the Dodgers scored again on an error bringing the score to 3-0 where it stayed until the top of the sixth.
At bat, Mark Ellington doubled a line drive into left field driving in Jay Newhouse for a run, making the score 3-1.
A last-minute steal home in the fifth inning by Mark Ellington brought the score to 3-2, making it close, but the Sandpoint Dodgers held on for the win and advanced to the championship game.
The entire 5.5 inning game lasted only 1 hour and 15 minutes. The Rockies ended their season 6-6 before going 0-1 to end the playoff run.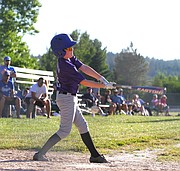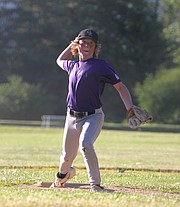 Recent Headlines
---