Leah Elizabeth Bennett, 99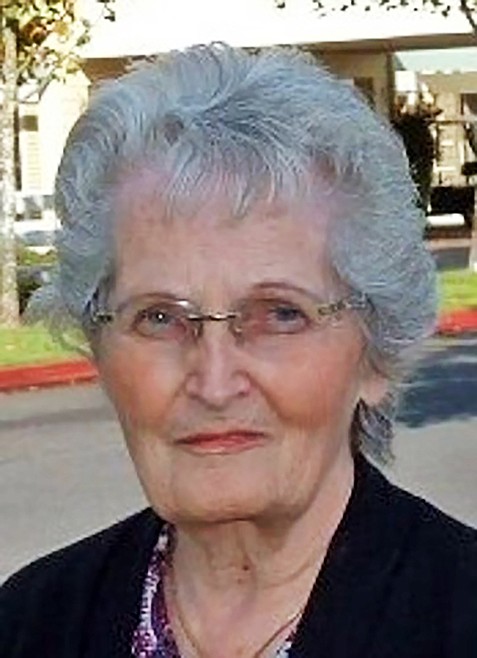 Leah Elizabeth Shepherd Bennett was born March 5, 1923, in Bonners Ferry, Idaho, to Willard and Mary Frances (Oxford) Shepherd.
Leah was the youngest of three girls. The family lived briefly in Oklahoma before moving to Havre, Mont., when Leah was 6. She graduated from Havre High School in 1941. She worked at four different Air Force bases during World War II and lived in Montana, Washington, California, and Wyoming at various times.
Leah played drums in dance bands, and loved to sing, dance and gamble. She loved to make people laugh with her vast repertoire of funny stories. She belonged to the Teamsters, the Musicians Union, RSVP and Eagles. She was a hospital volunteer and refurbished dolls for the women's rape relief program. An avid bowler for many years, winning numerous trophies, Leah also loved to play pinochle and cribbage with friends.
Leah is survived by six children, Virgil, Vicki, Gail, Tia, Leah and Mary; plus grandchildren, nieces and nephews. Her parents and two sisters preceded her in death.
Communications to the Leah Bennett family may be addressed to Danekas Funeral Chapel, 155 W. First Ave., Colville, WA 99114.
Recent Headlines
---