Sharon Burney, 80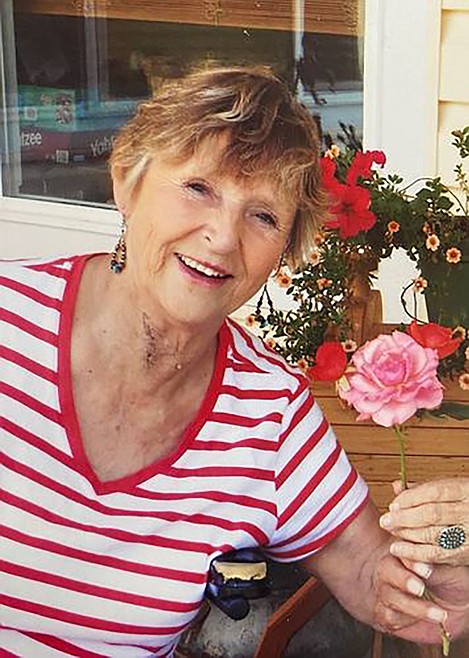 Sharon Lynn Burney passed away peacefully Feb. 3, 2023, surrounded by her family.
Sharon was born March 5, 1942, in South Gate, Calif., to Harold and Lillian Rogers. After her father was honorably discharged from the Navy, the family moved to Elgin, Ore., where he constructed a log home and built and operated a sawmill. Sharon and her older sister Carol owned their own horses and participated in 4-H raising sheep, thus began her lifelong love of horses and ranching. When Sharon was 9 years old, they welcomed her little sister, Viki, and their little family was complete.
After a fire destroyed their sawmill, her father moved the family to the Navajo Indian Reservation in Arizona where he mined for uranium. Their home consisted of tents and a trailer. Since there were only Navajo-speaking schools, Sharon stayed with her aunt in Long Beach, Calif., for the school year. She went back to the reservation in summers to see her family and to ride her horse, alongside her sister, Viki. Sharon permanently joined her family in Flagstaff, Ariz., to complete her high school education at Flagstaff High School. During Sharon's senior year, she met her future husband, Gene Burney of Quincy, Wash. She graduated in June 1960, and three days later married Gene Burney.
They settled in Quincy, Wash., where they started their family. Thomas was born in April 1961. After losing a son, David, at birth, they welcomed their son, Randy in January 1965. In 1969, they moved their family to Wrenco Loop in Sandpoint, Idaho, and Sharon began her life of ranching. Sharon was a stay-at-home mom until 1973 when she started working at Gooby's Meat Packing Plant. In 1975, she started working at Kokani Cedar in Naples, Idaho. After her divorce in 1976, she and Randy moved to Bonners Ferry, Idaho, where she met and fell in love with Douglas DeBoer, her lifelong partner. She loved his kids Gregory, Robert, Leisa and Duane as her own.
She continued working at the sawmill until she and best friend, Audrey Allenberg, bought the Northwoods in 1985 and enjoyed several years of partnership running the bar. In 1989, she bought the ranch on Deep Creek where she ranched and made memories with her family and friends for 13 years. After selling the ranch, she and Doug traveled for several years and then returned to build a house, again at Deep Creek. She then went to work for the county waste management until 2008, when she was involved in an accident that left her a paraplegic, but she continued to enjoy her retirement doing puzzles, watching westerns, camping and spending time with family and friends. She lost her lifelong partner Douglas DeBoer in 2013.
With the help of Noni, her senior companion and best friend, she lived the remainder of her life in her little yellow house by the creek, with her son, Randy and daughter-in-law Kristie and beloved dog "Dixie."
She is survived by her former husband/friend, Gene Burney; sons Thomas Burney and Randy (Kristie) Burney; step children Gregory DeBoer, Robert (Debbie) DeBoer, Leisa DeBoer and Duane DeBoer; plus numerous loving grandchildren and great-grandchildren. She is also survived by her sister, Viki (Paul) Perryman; and several nieces and nephews. She is preceded in death by her soulmate, Douglas DeBoer; son David Burney; grandson Dustin Dodge; parents Harold and Lillian Rogers; sister Carol Brooks and brother-in-law Fred Brooks.
There will be a memorial and celebration of life this summer to be announced at a later date. Bonners Ferry Funeral Home is caring for the family. To leave a message or memory for the family go to www.bonnersferryfuneralhome.com.
Recent Headlines
---