15 Badgers named North Idaho awards finalists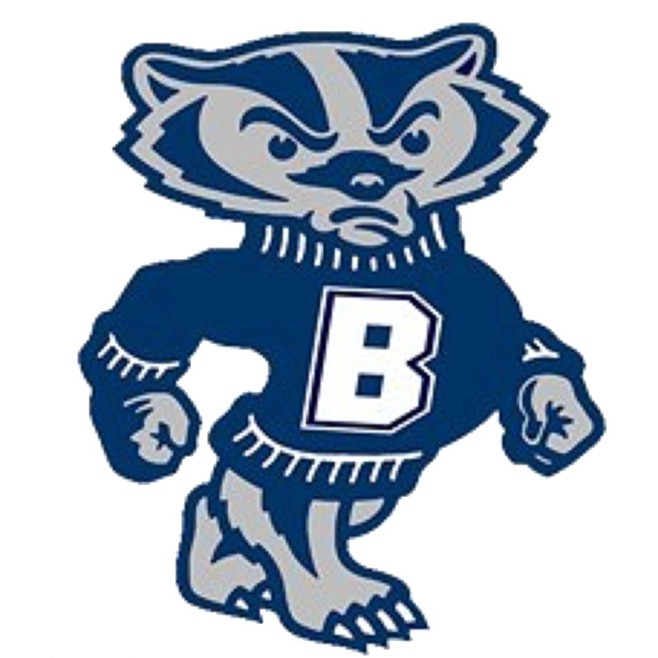 COEUR d'ALENE — Athletes, teams and coaches from 33 high schools and three colleges in North Idaho have been selected as finalists for the 60th annual North Idaho Athletic Hall of Fame awards, with 15 Bonners Ferry Badgers in the running.
The North Idaho Hall of Fame awards honor District I-II high school athletes, coaches and teams, along with the athletes, coaches and teams from the University of Idaho, North Idaho College and Lewis-Clark State College. The awards cover the 2022 academic spring season and the 2022-23 academic fall and winter seasons.
Nominations for Bonners Ferry athletes include:
Girls Golf: Avery Bayer and Braylyn Bayer. In 2022 Braylyn was named North Idaho's 2021-2022 High School Girls Golf Athlete of the Year and took second place at state.
Baseball, 3A-1A: Trey Bateman and Teigan Banning.
Girls Track and Field 3A-1A: Asha Abubakari and Morgan Burt, both 2022 track and field state champions.
Boys Soccer: Nick Eastman.
Football 3A-1A: Cleo Henslee, Blake Rice and Charles Henslee.
Girls Basketball 3A-1A: Asha Abubakari.
Boys basketball 3A-1A: Asher Williams, Ridge Williams and Braeden Blackmore.
Girls Wrestling: Nevaeh Thomas, 2023 107 pound Idaho girls wrestling state champion.
Male Athlete of the Year 3A-1A: Trey Bateman.
Female Athlete of the Year 3A-1A: Asha Abubakari and Mia Blackmore.
Several of the listed Badgers were nominated the year before. In 2022, BFHS athletes were nominated 12 times with Brayln Bayer, Ralph Lotspiech and Eli Richards being inducted to the North Idaho Hall of Fame.
The award winners will be announced at the annual banquet on April 8 at The Coeur d'Alene Resort and will take place along with the induction ceremonies for the North Idaho Hall of Fame. University of Idaho President Scott Green is the featured speaker for the event.
Doors open at 5:30 p.m. on April 8 with the banquet starting at 6:30.
Also during the evening, the third annual Hagadone High Character Award winners will be announced. A female and male athlete from each school is honored. The award is named after Duane Hagadone, newspaperman and legendary businessman who founded the North Idaho Hall of Fame. In defining the award, it recognizes a student-athlete who excelled in the classroom and as a teammate; has outstanding work ethic and integrity, displays sportsmanship and true character in all walks of life, and is just an all-around good individual. Civic and community involvement is a plus.
Nominations for each category are reviewed by the NIAHOF committee, which selects the finalists and eventually the winner.
Each finalist receives a certificate and the winners also receive a plaque. The athlete, coach and team of the year awards for both high school and college receive trophies. These awards also are handed out during the banquet.
All finalists receive one free ticket to the banquet. To receive the ticket, the finalist needs to register online by going to www.nihof.com and clicking on the registration button by 5 p.m. on April 11.
For parents, relatives, friends and others who want to attend the banquet, tickets are $31.75 apiece and must be purchased in advance, also on the www.nihof.com website and clicking on the purchase ticket button. Tickets are on a first-come, first-serve basis and the event, which attracted more than 600 last year, is expected to sell out.
Recent Headlines
---