John Campbell Schooley, 59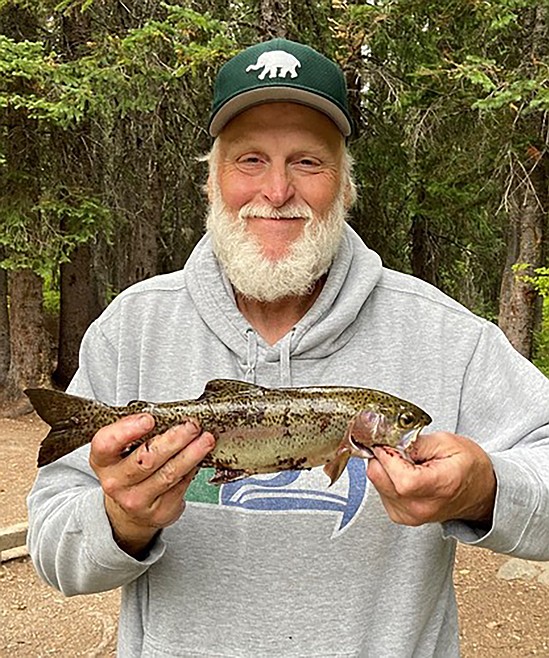 John Campbell Schooley passed away March 16, 2023, due to multiple health issues. He was a "gentle giant," "class clown," a "tough love" juvenile probation officer, an avid sports fan and an amazing husband, father, grandfather, brother and family man.
John was born in Oakland, Calif., on July 8, 1963, the youngest boy with three older sisters who dressed him in wigs, dresses, and otherwise tortured him. He took to sports early on and played baseball, football, and basketball, playing in many leagues. At 6-foot-3, he was an intimidating force on the El Cerrito High School football team, as well as CCC College, and Humboldt State football teams. He was known as "schoolhouse" due to his size and the size of his heart. He continued to enjoy sports as an adult, playing in softball and bocce ball leagues.
He met his first wife, Zola Neally, and had three amazing daughters — Heidi, Heather and Haley. He worked for over 30 years as a juvenile probation officer for the Contra Costa County probation department working with violent offenders, counseling them, playing basketball, teaching life skills and being his goofy, loving self. He always wore shorts, loved his Seattle Seahawks, and adored his family.
He married his co-worker Liz Echols at the top of Mt. Diablo and had his son, Aiden Tyrone, who is 10 years old. His three daughters had seven grandkids who called him Papa – Ambrose (5), Kailani (14), Liam (11) and Xzavier (4), and Calliope (8), Rhodri (6) and Madoc (3). Upon retirement, Liz and John relocated to Bonners Ferry, Idaho, where they enjoyed the great outdoors, fishing, kayaking and tending their 25 acres. They were active in the Church of Jesus Christ of Latter-day Saints.
He is survived by his wife, Liz Schooley; his son, Tyrone; his daughters, Heidi Brown Gilkison, Heather Schooley, and Haley Robinson and their children; and his siblings, Laura Schooley, Kathleen Carlsen, Marcia Hakanson, and Randy Christensen and their respective spouses and children.
A service will be held for John on Friday, March 24, 2023, at noon at the LDS church in Bonners Ferry, Idaho, and a Bay Area memorial service will be planned for July 15, 2023.
Donations can be made in his name to the CCC Juvenile Hall Auxiliary.
To leave a message or memory for the family go to www.bonnersferryfuneralhome.com. Bonners Ferry Funeral Home is caring for the family.
Recent Headlines
---