Margaret Ellen Alt, 83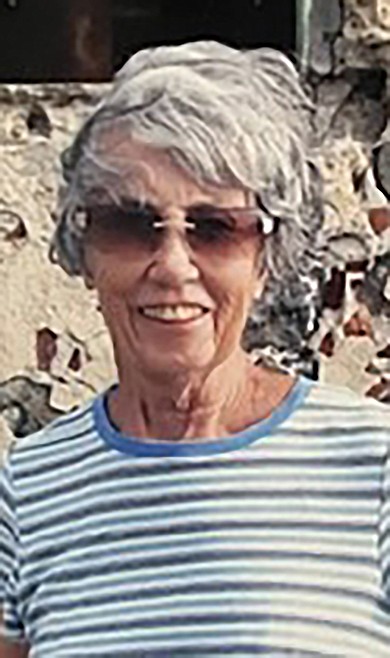 Margaret Ellen (Gilligan) Alt, born Feb. 5, 1940, in Yonkers, N.Y., passed away March 15, 2023, in Post Falls, Idaho.
Margaret was born to James T. and Marion P. Gilligan. Margaret had two siblings, sister Mary McNeill and brother James Gilligan, who both preceded her in death.

Margaret grew up in Yonkers, N.Y., and graduated from Oswego State University in 1962. She was a lifelong elementary educator. In Bonner County, Margaret taught at Northside Elementary, Lincoln Elementary and Farmin Elementary schools, retiring in 1997. Margaret was most proud of teaching her second-grade pupils the "3Rs" between 1978 and 1997. Margaret's passion for education intensified with the collaborative efforts of the "Lincoln Crew" whose friendships and inspiration sustained her well into retirement. In 1992, Margaret received the Bonner County School District Outstanding Educator Award.
On June 22, 1967, Margaret married Alfons Alt in Yonkers, N.Y. Al and Margaret made their home in Sandpoint, Idaho, in 1970 with sons Michael and James. Al and Margaret were married for 39 years before Al's death in 2006. Margaret continued to live in the Oak Street house that Al built in 1971 until 2019 when it became time to downsize. Margaret loved the summers and her time at the City Beach where she went every day in the summer since moving to Sandpoint.

Margaret loved the beauty and nature of North Idaho. Al and Margaret spent their time hiking, huckleberry picking, mountain stream fishing, and relaxing at the cabin on the Kootenai River in Bonners Ferry. Margaret believed in humanity, kindness and equality for all.
Grammy Alt was a very special person to Jakob and Fischer. She loved their visits for birthdays, Christmas, and many other occasions. She loved to plan treasure hunts and show them the garden and help them plant, nurture, and harvest the fruits of their labor.

Margaret was a devoted Catholic and member of St. Joseph's parish in Sandpoint, Idaho, and attended Mass weekly, if not more.
Margaret was a fighter and survived two bouts with cancer, both of which she overcame with great dignity.

Our family would like to extend a special thank you and debt of gratitude to Jackie and Herb Alt who housed, cared for, and advised Margaret through her most difficult health challenges.

Margaret was preceded in death by her husband, Al, in 2006 and they will now lay in eternal rest together.
Margaret is survived by her two sons, Michael (Kristie) Alt, Hauser, Idaho, and James (Kari) Alt, McCall, Idaho; two grandsons, Jakob and Fischer Alt; brother-in-law, Erwin Alt, Bonners Ferry, Idaho; brother-in-law and sister-in-law, John and Linda Alt, Bonners Ferry, Idaho; brother-in-law and sister-in-law Herb and Jackie Alt, Spokane, Wash.; and sister-in-law Rita Gilligan, Boston, Mass.; sister-in-law, Ella Bauer, Neustadt, Germany; brother and sister-in-law, Sepp and Tina Alt, Waldmunchen, Germany; and brother-in-law, Karl Alt, Wassertrudigen, Germany; along with numerous nieces and nephews who she cherished dearly.
Please join us in celebrating Margaret's life at St. Joseph's Catholic Church in Sandpoint, Idaho, on Saturday, March 25, 2023, at 10 a.m. Margaret will be interned at Pinecrest Cemetery immediately following the services.
In lieu of flowers, please make a donation to St. Jude Children's Hospital, Bonner Community Food Bank's "Weekend Food for Kids" program, or St. Joseph's Altar Society.
Recent Headlines
---