DYW participants 1-3 announced
Three participants in this year's Distinguished Young Women of Bonners Ferry are announced. DYW of Bonners Ferry is part of a national scholarship program that promotes and rewards scholarship, leadership and talent in young women. Junior girls from Boundary County participate in the local program.
Cash scholarships are awarded at the local level and millions in college-granted scholarships are available ($1 billion nationally). Local winners will advance to the state program in Idaho Falls where they give away more than $38,000 in cash tuition scholarships.
Shanlee Alexandra Chaffin — Participant No. 1
Bonners Ferry Chamber of Commerce and the Moyie Shrine Club are happy to sponsor Shanlee Alexandra Chaffin. Shanlee is the daughter of Lucas and Charli Turner. She has two brothers, Payton and Colton, and three sisters, Caitlin, Cassidy and AnnaRae. After graduation, Shanlee plans to attend college at Lewis-Clark State College or University of Idaho and study to become a dental hygienist or work with children. Extracurricular activities she enjoys include singing, kayaking, swimming, reading and baking.
A modern personality that interests Shanlee is Ben Shapiro, while historical figures that interest her are Harriet Tubman and Theodore Roosevelt. Shanlee will be showcasing her vocal talents for the talent portion of the program.
When asked what makes Shanlee most proud of her generation, she states, "I am most proud of our acceptance of those who are different. We don't always agree with things or other people's decisions but we are kind and accepting."
Ana Holland Chase — Participant No. 2
Chapter AP PEO and Masonic Organizations are proud to sponsor Ana Holland Chase. Ana is the daughter of Stephanie Chase and Josh Friedman. Ana aspires to attend college where she plans to study finance. One historical figure that interests Ana is Andrew Jackson. She is also intrigued by modern personalities Elon Musk and Tulsi Gabbard.
A few of the extracurricular endeavors that keep Ana active include 4-H, Leadership, math tutoring and playing piano. For her talent, Ana will be entertaining the crowd with a piano performance.
When asked what makes Ana least proud of her generation, she states, "I am least proud of how my generation has a short attention span and has trouble focusing as a result of social media use."
Avery Bayer — Participant No. 3
Bonners Ferry Rotary Club and Veterans of Foreign Wars are happy to sponsor Avery Bayer. Avery is the daughter of Curt and Jan Bayer. She has one sister, Braylyn. Avery plans to attend Northern Iowa University where she plans to study kinesiology and exercise science. She participates in golf, basketball and volleyball.
Geno Aremema and Tom Cofflin are two modern personalities that interest her. George Washington and John F. Kennedy Jr. are two historical figures that fascinate her. For her talent, Avery will be performing a comedic skit.
When asked what makes her most proud of her generation, she states, "I am most proud of my generation for our creativity."
The DYW program is scheduled for April 29. Leading up to the event, articles on the program and participants will appear in the Bonners Ferry Herald.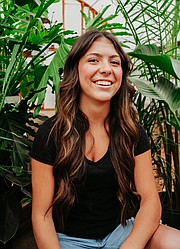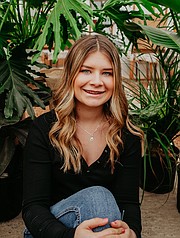 Recent Headlines
---