Districts Game One: Badgers fall by two run in extra inning
Roger Naylor pitches for the Badgers in the seventh inning tied 5 all for the 3A IML Districts Game One.
(Photo by Emily Bonsant)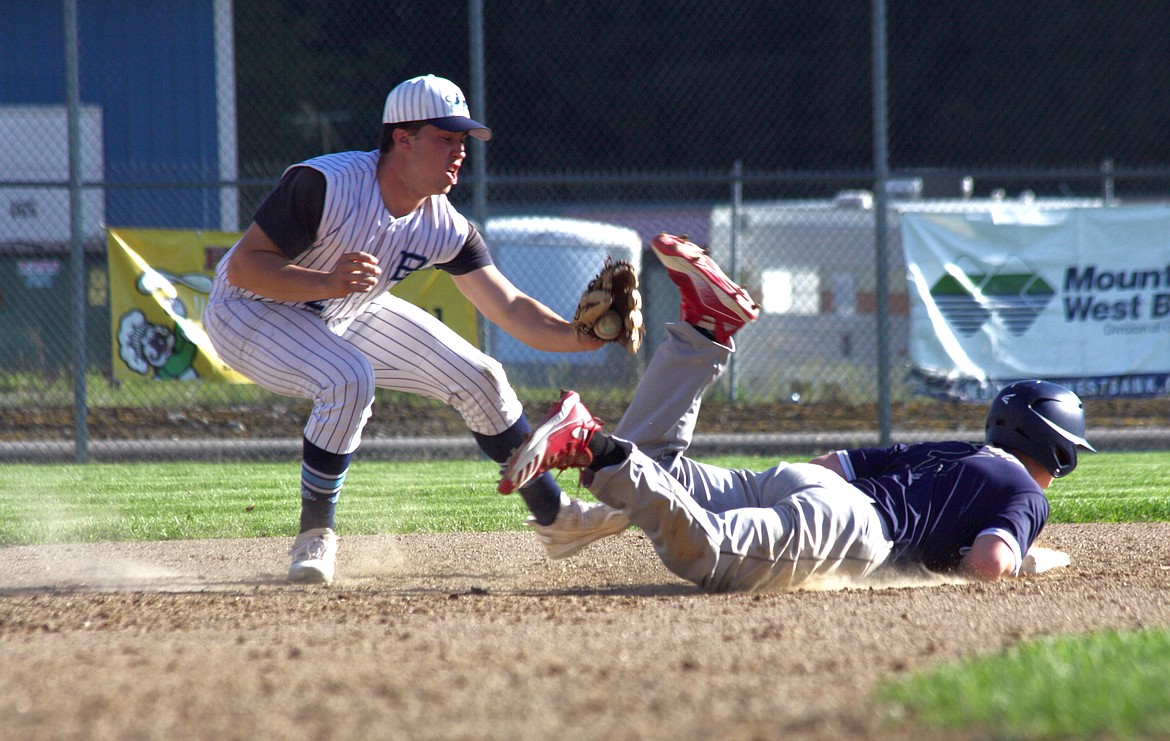 Blake Rice attempts to get Timberlake batter out at second base.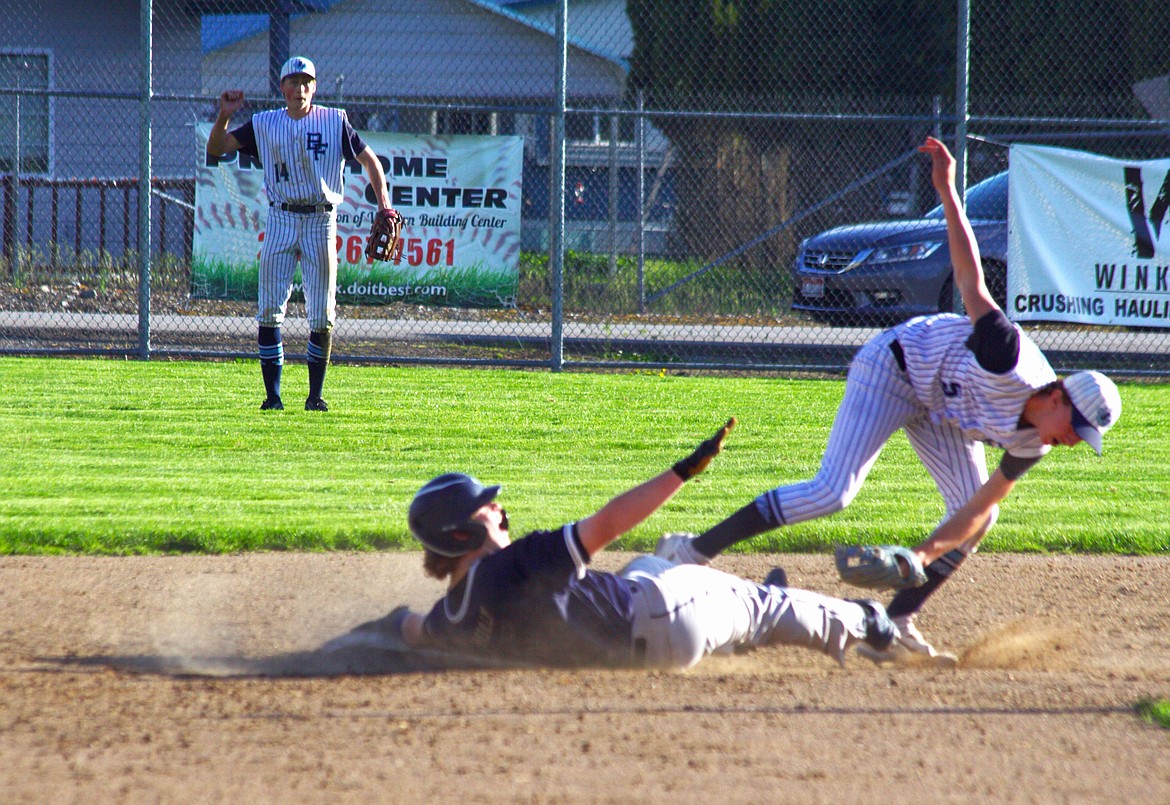 Brody Rice gets Timberlake baserunner out at second base.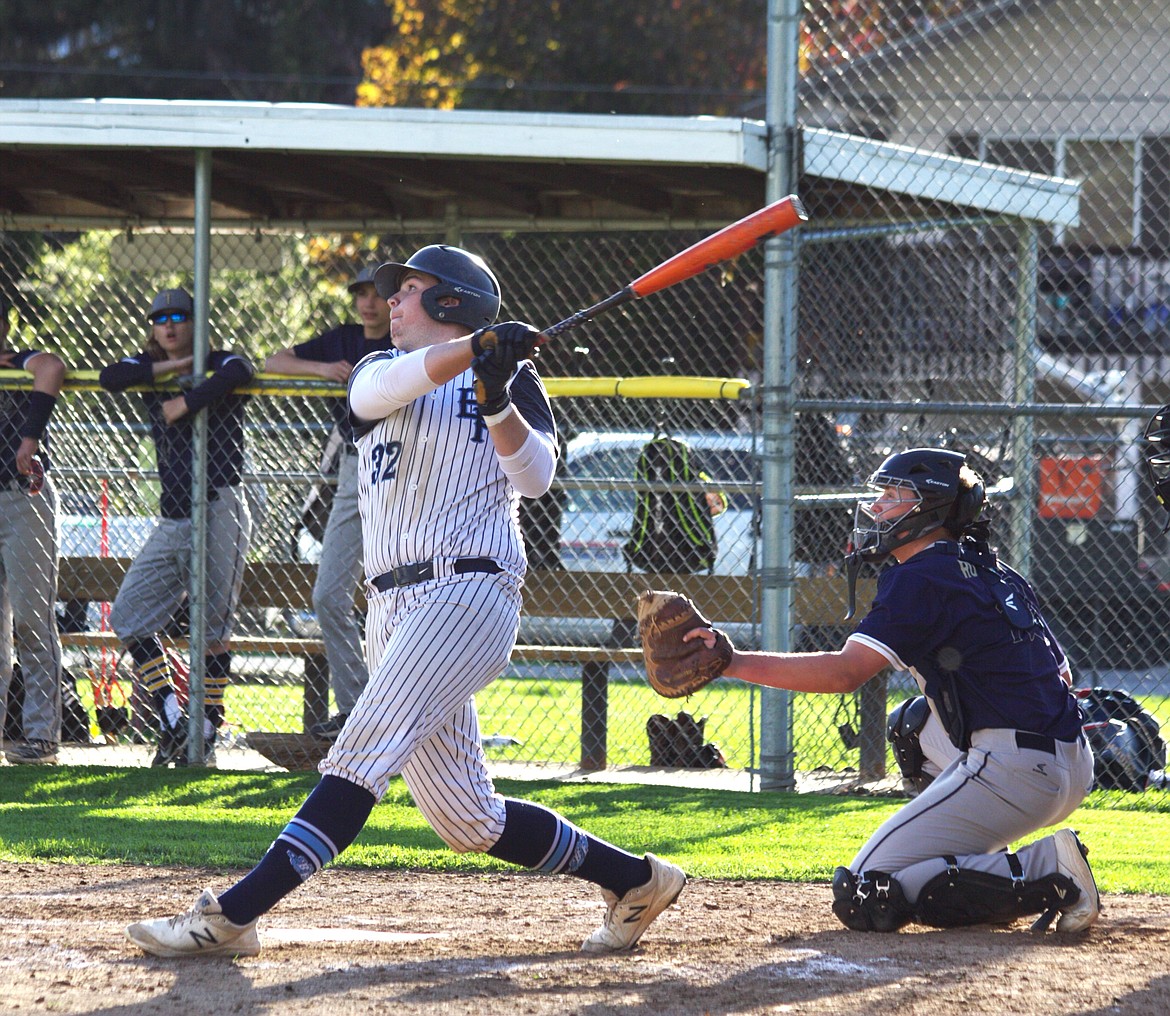 David Hammons with a hit.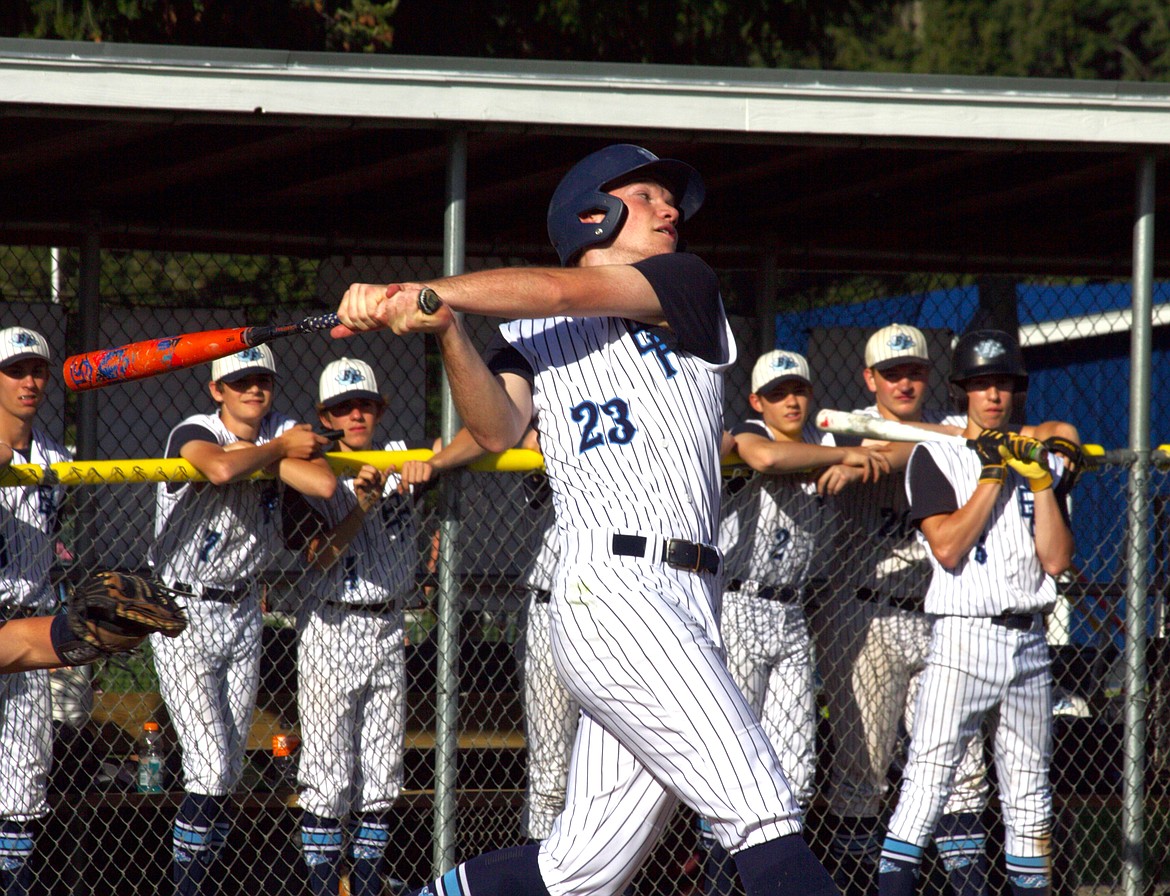 Porter Schulte at with a hit.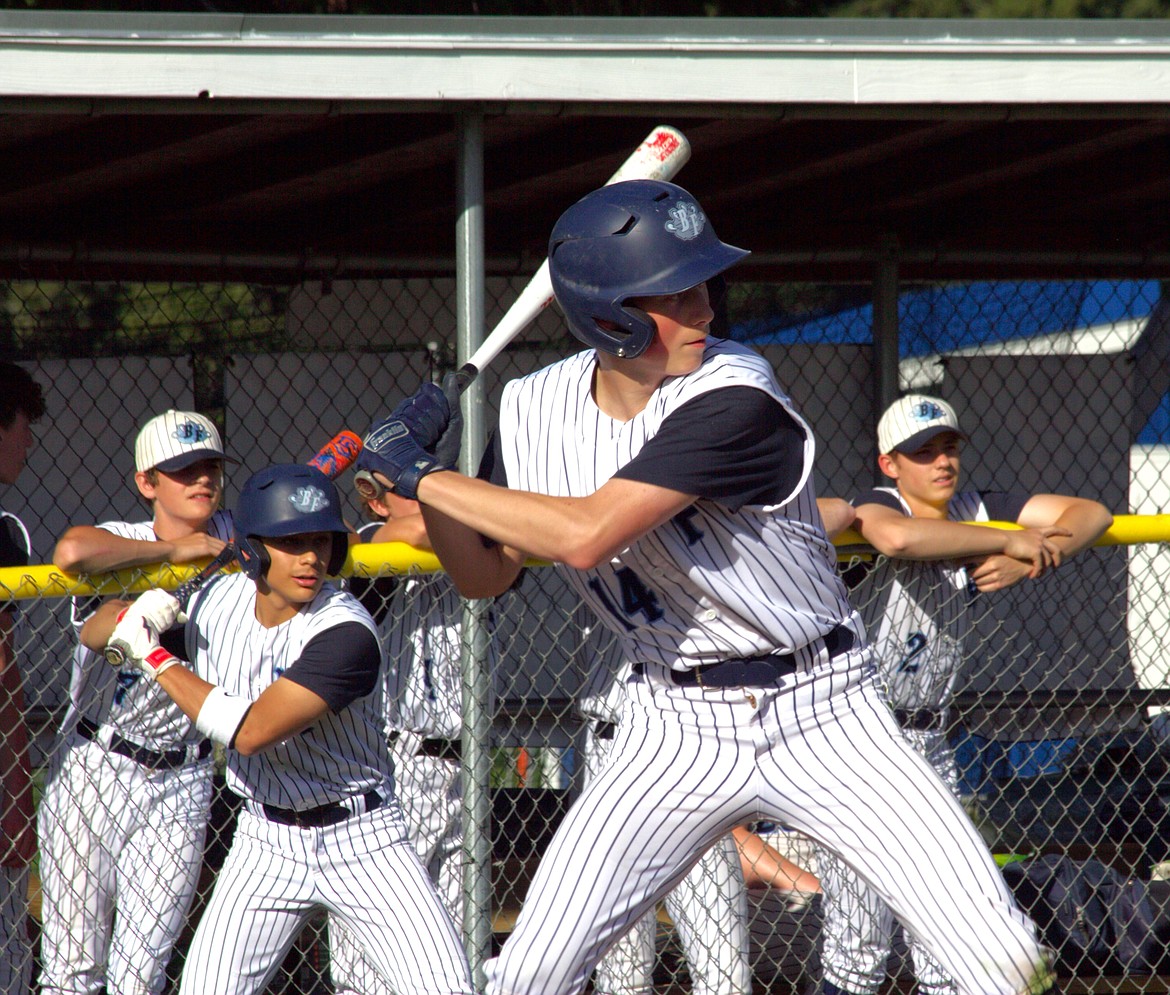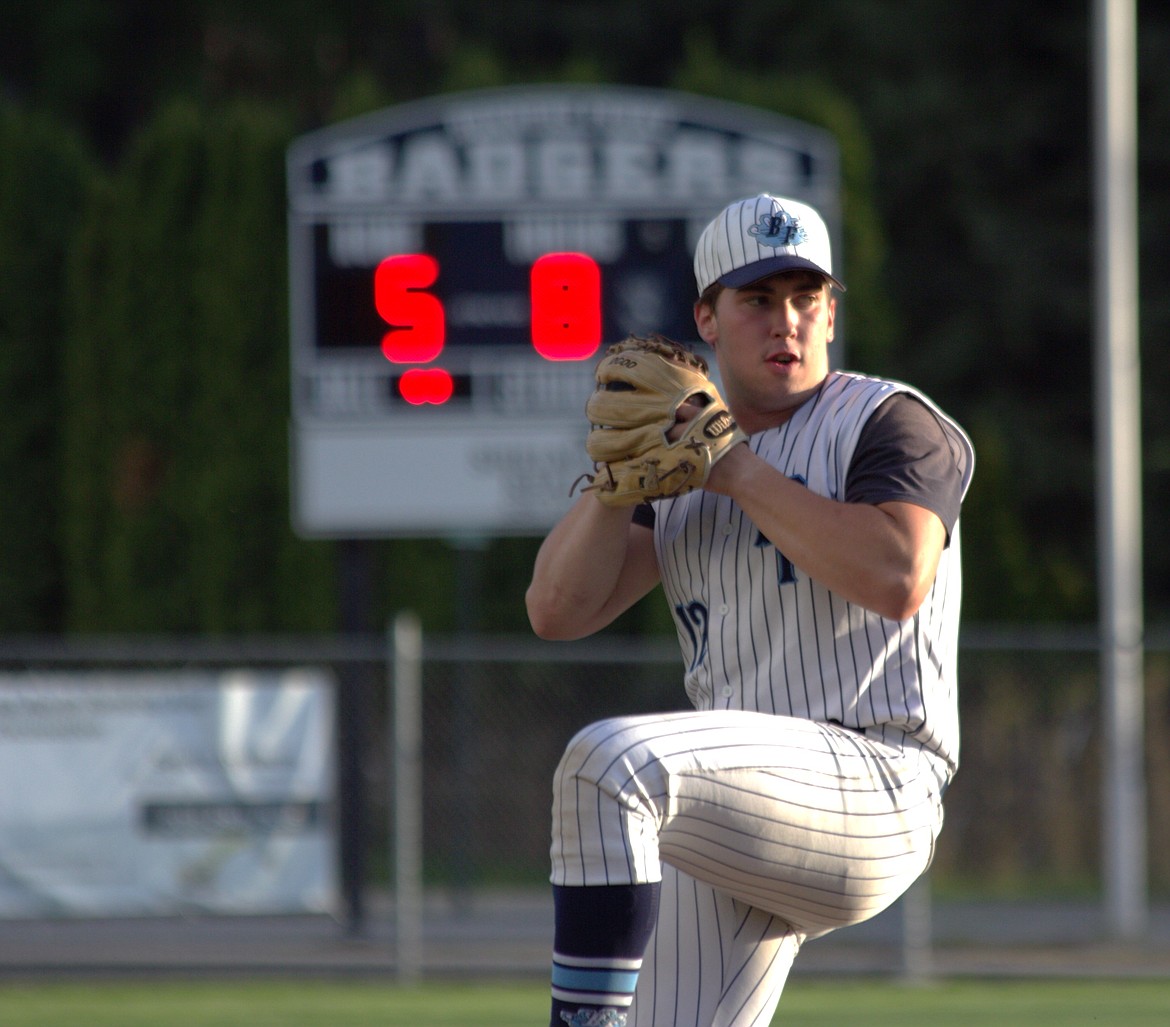 Blake Rice pitches for Badgers in the 8th inning.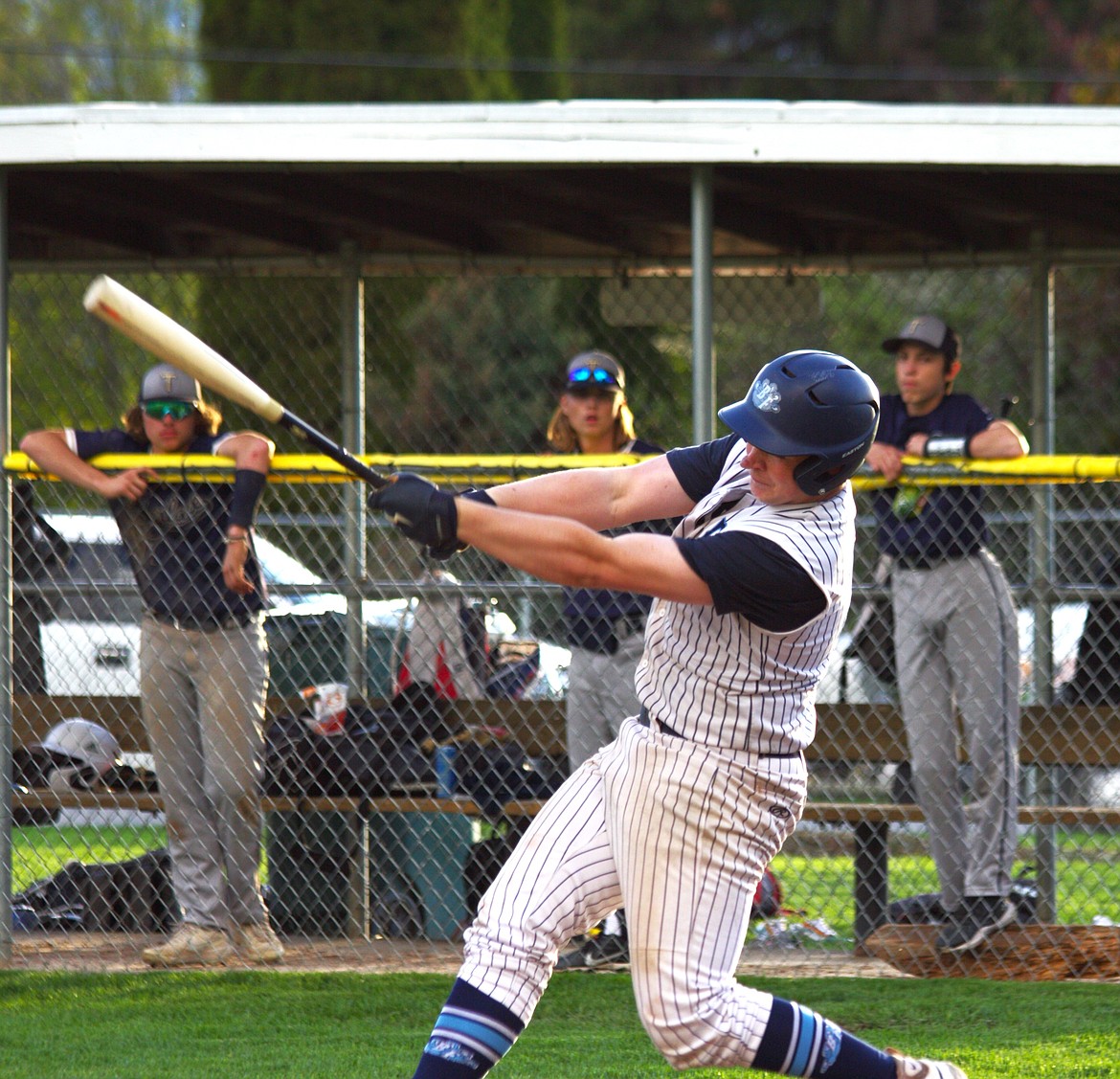 Previous
Next
Timberlake 8
Bonners Ferry 6 (8 inn.)
BONNERS FERRY — Seeds mean nothing between these two teams as the No. 2 seed Tigers, who had dropped four of five to the Badgers during Intermountain League play, upended the top seed in Game 1 of a best-of-3 series for the 3A District 1 championship and the district's lone berth to state.
"It's always going to be like that with us two teams," Timberlake coach Bryce Johnson said after the Tigers scored three times in the top of the eighth.
Game 2 is Wednesday at 4:30 p.m. at Bonners Ferry (16-7).
In the eighth, Raj Olivieri's single loaded the bases, and Wyatt Phillips scored the go-ahead run on a passed ball for Timberlake (11-11). Ty Gallimore scored on a wild pitch, and a hit batsman with the bases loaded forced in the third run.
"We knew we were going to see Trey (Bateman, who started on the mound for Bonners)," Johnson said. "Our goal was to get him off the mound. We knew if we could get into their bullpen we could have success. Our kids worked on hitting pitches earlier in the count, instead of getting behind in the count."
Caden Robinett struck out eight in 5.1 innings for Timberlake. Kenny Wells struck out three in 2.2 innings of relief, and drove in two runs for the Tigers.
Thomas Bateman went 3 for 4 with an RBI and two runs scored for Bonners.
"We let one slip away," said Badgers coach Tom Turpin. "We came, fought hard and let it slip away. We were four runs down and came back. Three walks in the eighth and one hit batter was a recipe for disaster. We'll get back at it Wednesday."
If the Badgers win on Wednesday, then on Thursday will be the tie breaker game with the winner advancing to state.
Timberlake 040 100 03 — 8 11 3
Bonners Ferry 002 012 01 — 6 6 2
Caden Robinett, Kenny Wells (6) and JT Armes, Robinett (6); Trey Bateman, Roger Naylor (5), Teigan Banning (8), Bl. Rice (8) and Banning, Bateman (8), Banning (8).
HITS: TL — Wells, O'Connor, Lenz 2, Robinett, Allaway, Holly, Armes 3, Olivieri. BF — Bl. Rice 2, Th. Bateman 3, Br. Rice.
Game Two for the 3A District 1 title will appear in next week's Herald and online early due to print deadline.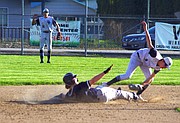 Recent Headlines
---