BCMS claims 12-6 win over Libby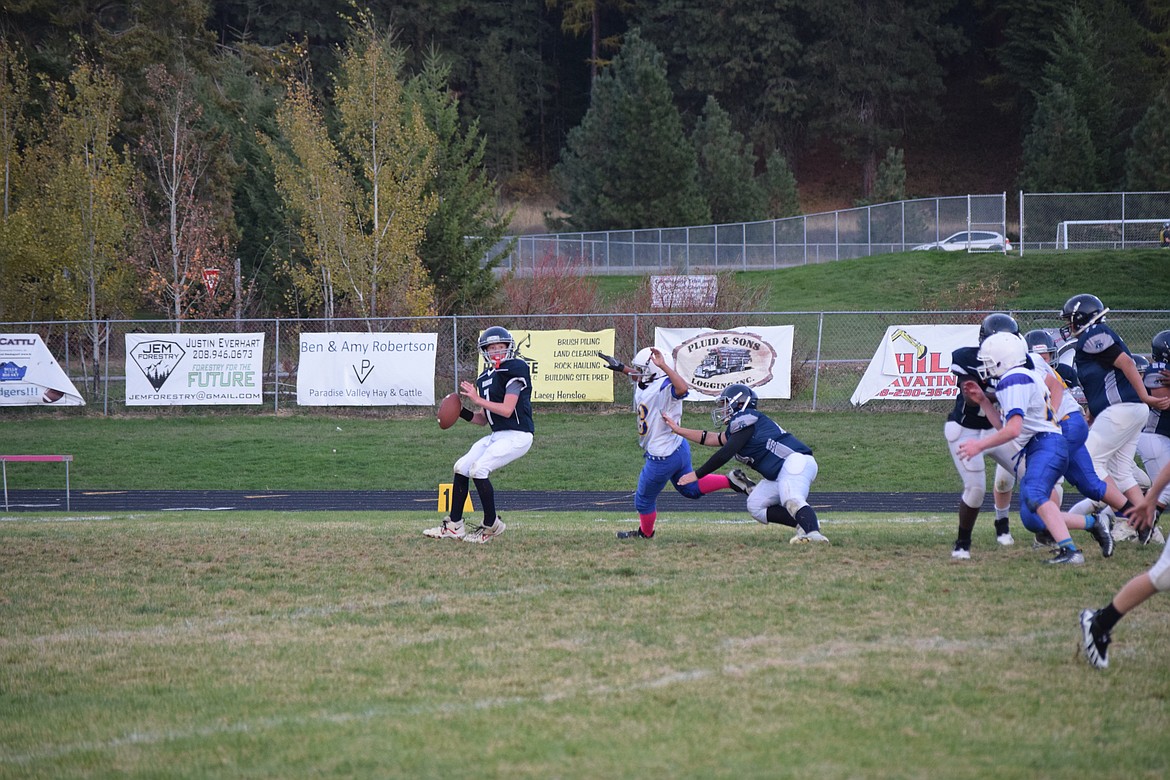 Gordon Woelfle drops back for a pass as the BCMS Badgers took on the Libby seventh-grade football team last weekend and claimed a win.
(Courtesy photo)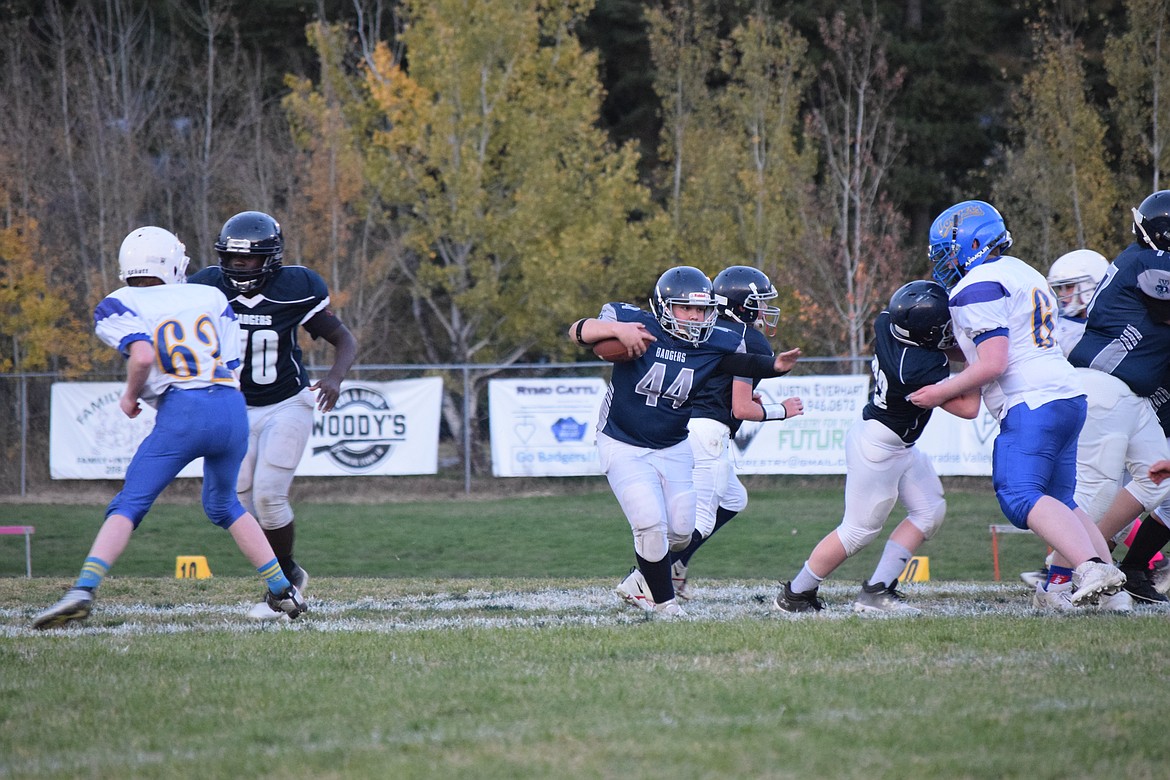 BCMS running back Mark Elliston hits an opening as the Badgers claimed a 12-6 win over the Libby (Mont.) Loggers this past weekend.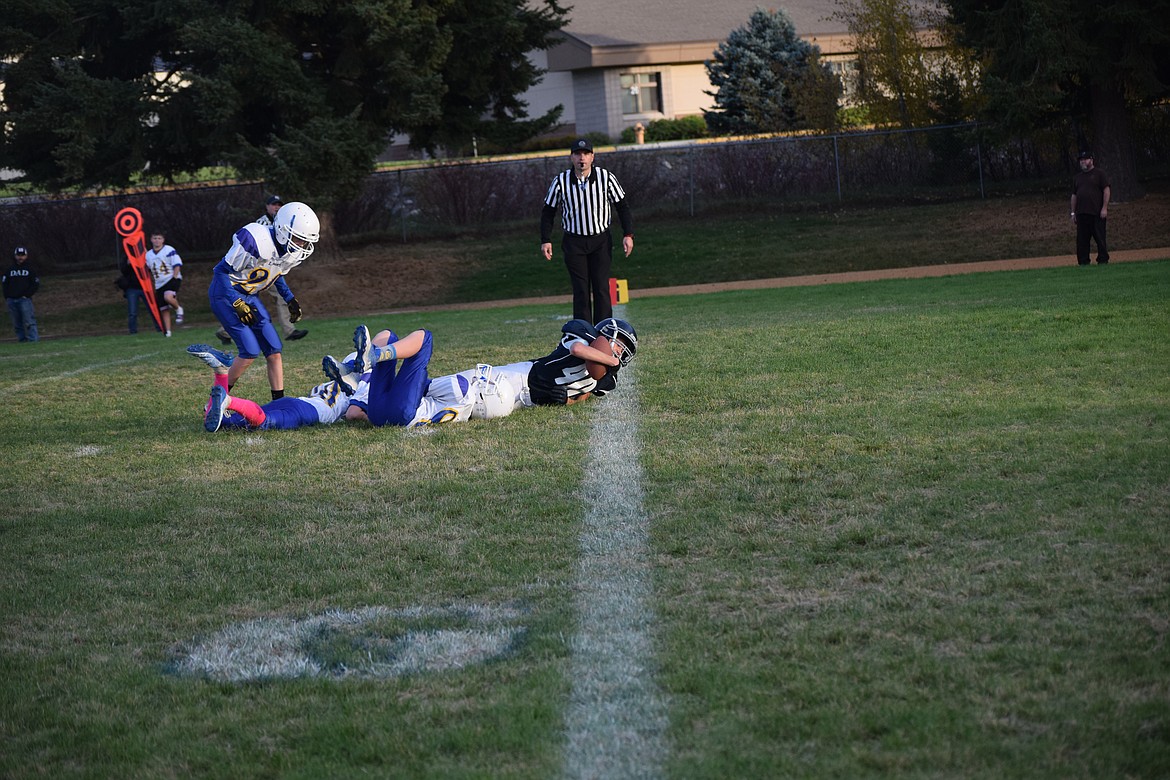 Tannum Allred stretches for the goal line as the BCMS Badgers took on the Libby Loggers last weekend.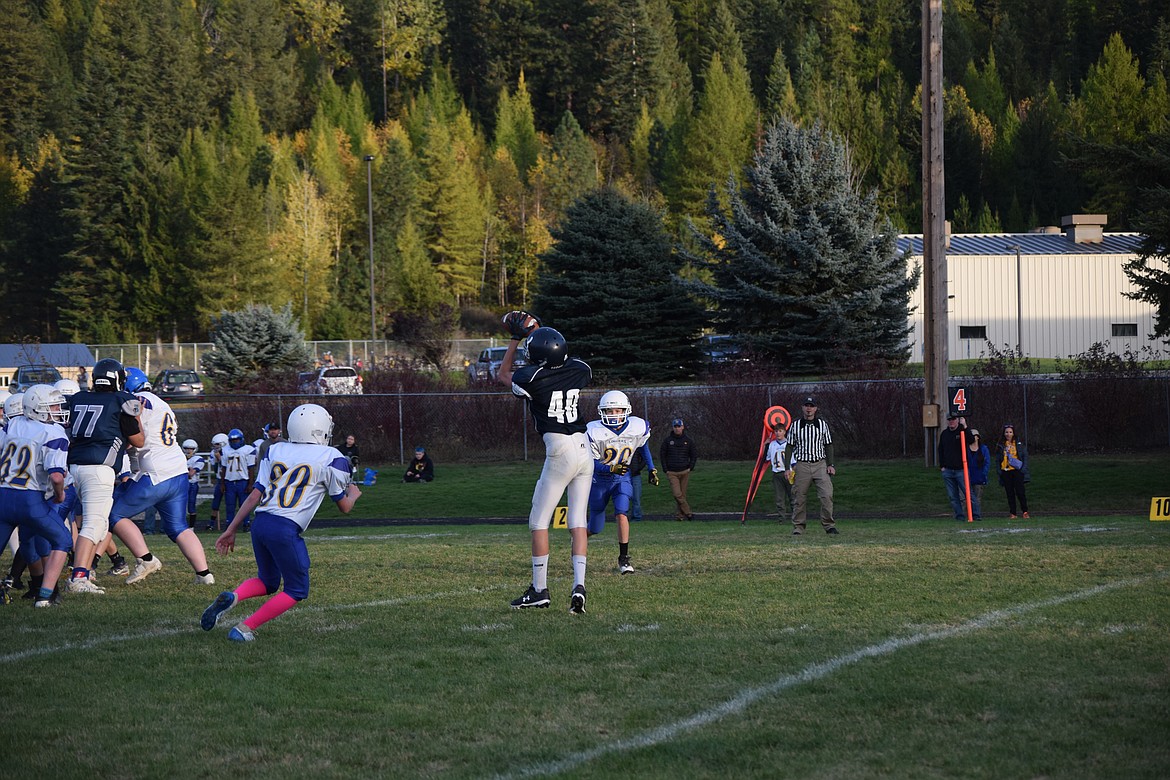 Tannum Allred leaps to make a catch as the BCMS Badgers took on the Libby Loggers last weekend.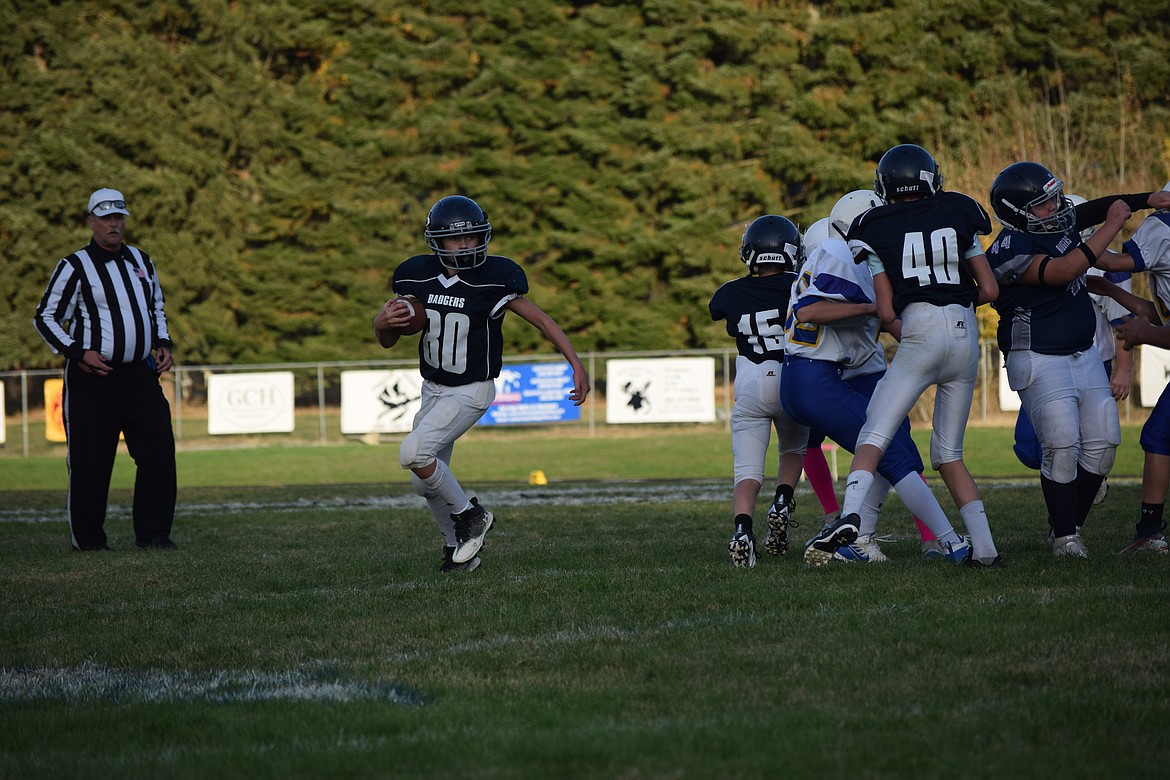 Carson Shutte runs the ball for the Badgers as Boundary County Middle School defeated the Libby Loggers, 12-6.
Previous
Next
|
November 2, 2023 1:00 AM
The Boundary County Middle School Badgers' seventh-grade football team defeated the Libby Loggers from Montana, 12-6, in their final game of the season.
Quarterback Gordon Woelfle scored a touchdown for the Badgers, with running back Mark Elliston scoring the second for BCMS.
Woelfle also recorded an interception for BCMS, and Elliston and Woelfle tag-teamed for a standing ball takeaway for the Badgers.
Other standouts for the Badgers were BoDee Scarborough, who ran the ball for multiple first downs, and tight end Tannum Allred, who caught a pass and almost scored another touchdown for BCMS.
Carson Shutte, Damen Therrien, Brydin Weymer, Dallon Baisden, and Caden Stolley also ran the ball for the Badgers and contributed to the team's strong performance against Libby.
Jude Willis, Iaasc McBride, Niko Faroni, Aiden Halla-Rios, and Johnathan Boschweiller held the offensive line, allowing zero sacks.
Together, the entire team played hard and came away with the win.
Recent Headlines
---