Glen Elvin Patterson, 88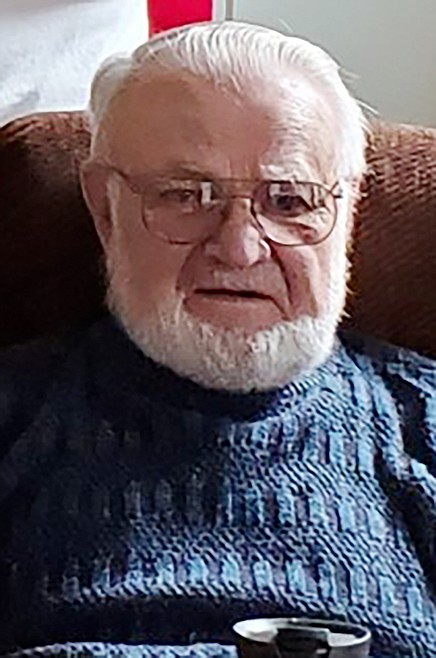 |
November 2, 2023 1:00 AM
Glen Patterson passed away Oct. 26, 2023, at his home in Bonners Ferry, Idaho.
Glen was born July 29, 1935, to Oscar and Nettie Mae Parshall Patterson in Colome, S.D. He joined a sister, Letha, and a brother, Donald, who was 3 years old when he died in an accident. 
In 1937, the family moved to a farm north of Bonners Ferry, where another brother, David, and sister, Patricia, were born. Glen attended grade school at Sheridan and Moyie, and graduated from Bonners Ferry High School in 1953.
He worked at Safeway until he joined the Army and spent two years on Okinawa. In 1954, Glen married Beulah Irving and after his tour of duty at Fort Lewis, Wash., they moved back to Bonners Ferry. He then went back to work at Safeway. In 1974, he went to work for the Postal Service and retired from there in 1997.
Glen belonged to the Army National Guard. He served as a volunteer fireman for Bonners Ferry and retired as assistant fire chief. He belonged to the American Legion, was on the Grandview Cemetery Board and the Northwater District Board.
Glen loved his family, hunting, fishing, square dancing and motorcycle riding.
He was preceded in death by his parents, brothers and sisters. Survivors are his wife, Beulah; his daughters, Helen (Fred) Nystrom, Sylvia Jo (Nate) Carpenter and Michele Wright (Wendell Hendricks); son James (Edith) Patterson; sisters-in-law Gayle Patterson, Lillian (Dave) Deline, and Joy Irving; and Aunt Betty Marcy; grandchildren Jeff (Danielle) Nystrom, Noah Perez, Matthew (Katie) Wright, Renee (Dave) Remming, Travis Patterson, Tyler (Kosal) Wright, Sara Hendricks, Dustin Tobey and Michael Carter; and great-granddaughter Riley Remming.
The memorial service was held Oct. 31, 2023, at 1 p.m., at the Bonners Ferry Funeral Home. There will be a private burial of the ashes at Grandview Cemetery at a later date. To leave a message or memory for the family go to www.bonnersferryfuneralhome.com. Bonners Ferry Funeral Home is caring for the family. 
We wish to thank all our friends and family and especially the Bonner General Hospice for their love and support during the last month.
Recent Headlines
---