BFWC strong contenders at home tournament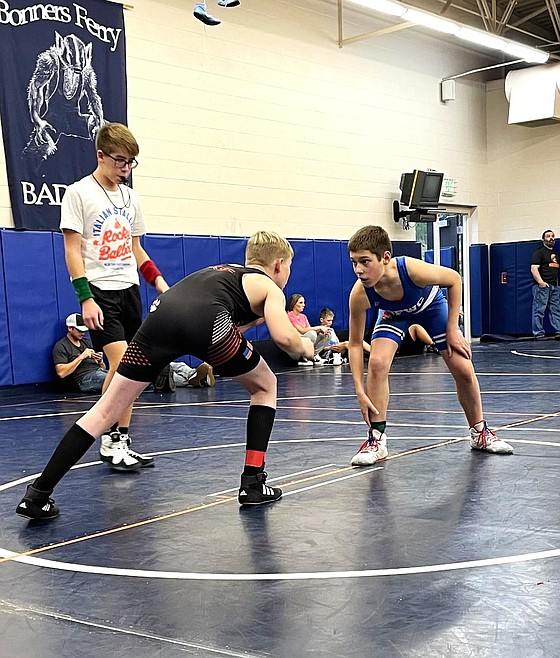 Bonners Ferry Wrestling Club member competes against Sandpoint wrestler at a NIWL tournament in Bonners Ferry on Nov. 4.
(Courtesy Photo: BFWC)
|
November 9, 2023 1:00 AM
BONNERS FERRY — The Bonners Ferry Wrestling Club hosted the North Idaho Wrestling league in a home tournament on Saturday, with many members placing. 
Over 600 regional wrestlers competed in the tournament.
BFWC placers: Carson Schnittlinger, first; Finn Hinrichs, fourth; Levi Roeser, fourth; Adam Runyan, second; Gage Nichols, second; Logan Craig, second; Brantly Stockdale, third; Khori Skeers, first; Myles Dinning, fourth; Isaiah Runyan, second; Jace Smith, fourth; Ryan Masters, first; Jaxon Smith, third; Zachariah Dodd, fourth; Dalton Regehr, first; James Masters, third; Wyatt Riek, second; Levi Nick, first; Samuel Roeser, second; Dominic Runyan, third; Blake Nichols, fourth; Colt Barras, second; Isaiah Purdom, second; Austin Goodnight, second; April Dodd, second; Terryn Bradley, second; Evelynn Solomon, second; Rachel Roeser, third; Zuri Bassett, first; Raelynn Masters, first; Emily Hart, first; Melody Graves, second; Declan Armitstead, first; Wylder Hill, third; Carter Schnittlinger, third; Chase Bartoe, fourth; Grayson Streeter, third; Hank Cordle, third; Ian Purdom, second; Terryn Bradley, second; Hendrick Hawks, third; Conner Ratcliff, third; Aiden Solomon, second; Levi Phillips, third; Gabriel Crum, first; Gabriella Nagel, second; Ronny Calderone, third; and Levi Barnes, third.
Pre-bantams (4-5 years old) winning blue ribbons were Titan Richards, Rownin Streeter, Kai Fusco, Ian Heigel, Kenny Allen, Jace Solomon, Hank Leuty, Lila Stockdale, Naomi Roeser, Kendrick Runyan, Jace Solomon, Saxon Graig, Levi Cordle and Charlie Dinning.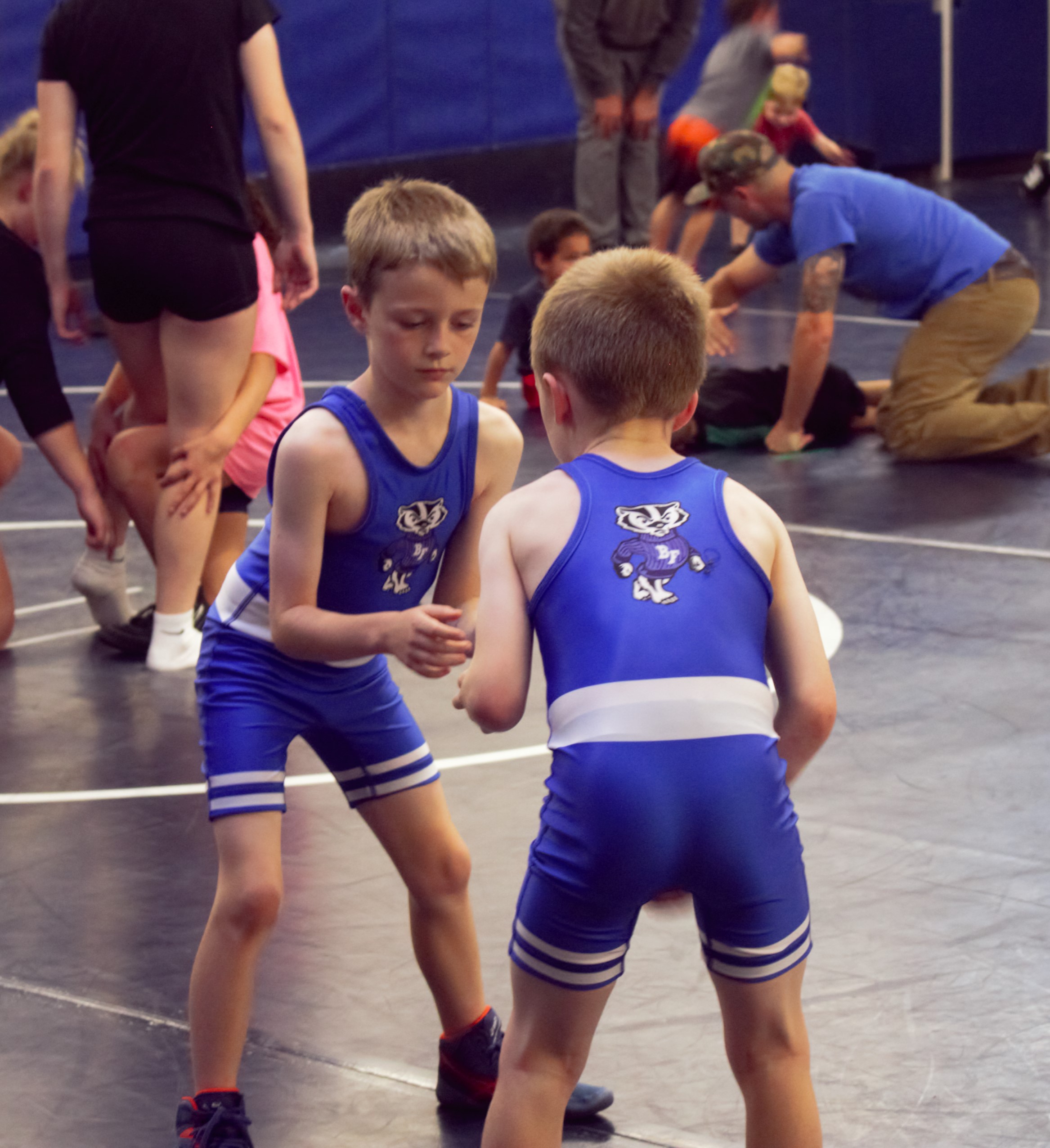 BFWC wrestlers work through techniques at practice.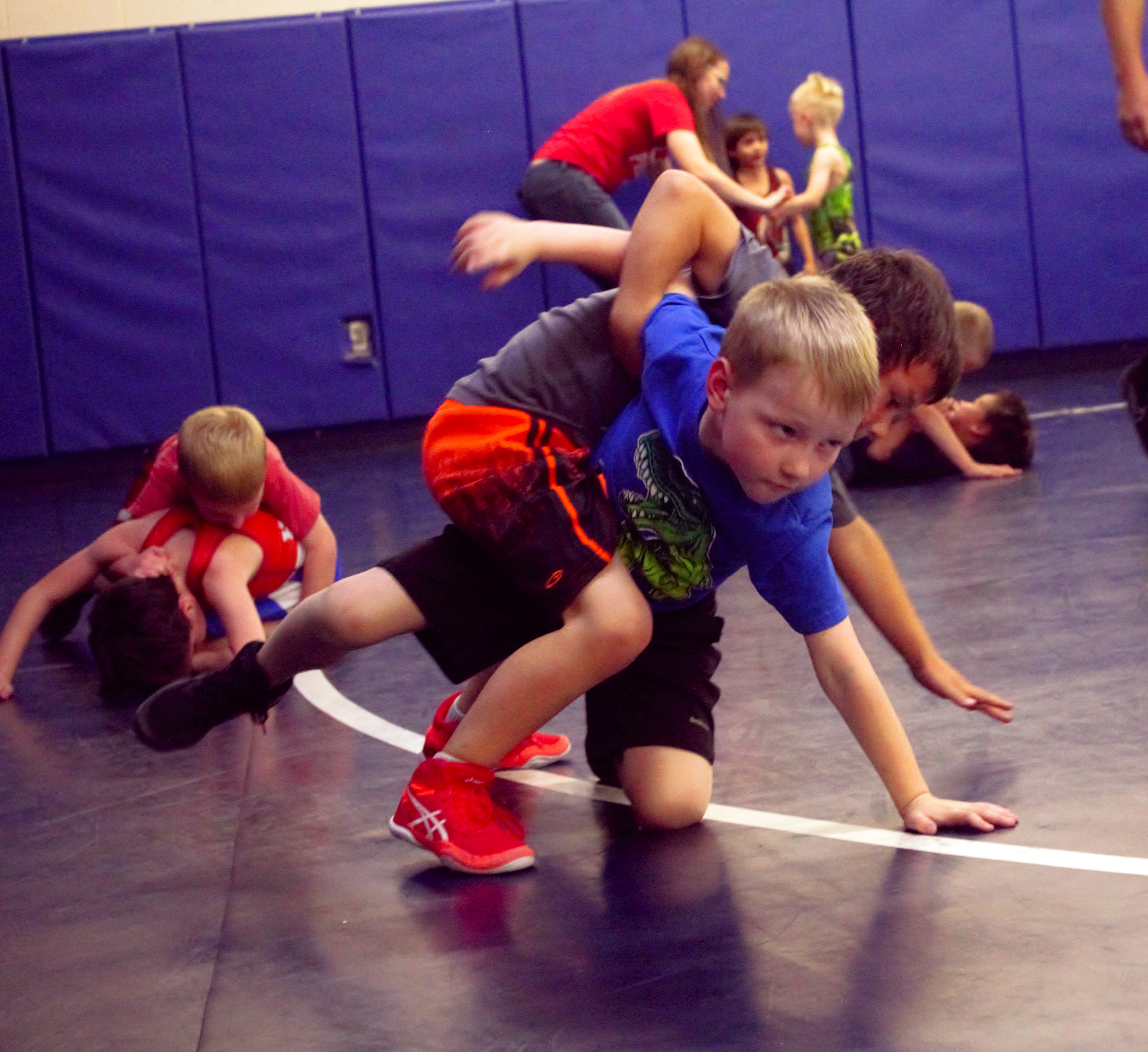 BFWC member works to get out of hold at practice. 
Recent Headlines
---