Four VVE students advance in Elk Hoop Shoot contest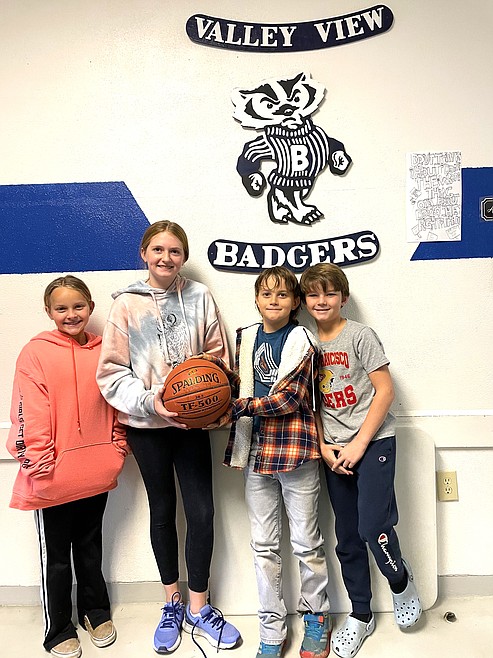 Valley View Elementary Elk's Hoop Shoot contest winner advance to the Sandpoint contest (left) Aliyah Koberstein, Delaney Weymer, Evan Turner and Bradon Cartwright-Kissee.
(Courtesy Photo)
|
November 16, 2023 1:00 AM
Once again, the fourth and fifth graders at Valley View Elementary have been practicing their basketball free throw shots for the annual Elk's Hoop Shoot contest.  
Many coaches say that free throws win or lose games and these students are putting in the work to win future basketball games, Paula Petesch, Valley View Elementary physical education teacher said. 
On Friday, Nov. 17, the class finalists competed in the school competition in front of peers and family members. Several BFHS basketball athletes helped with the event and it was a huge success
Taking top honors for the 8 to 9-year-old division was Aliyah Koberstein and Evan Turner. 
 In the 10 to 11-year-old division, Bradon Cartwright-Kissee shot 18 out of 25 free throws to win. Delaney Weymer took the medal for the girls. 
 All four school winners will compete at the next level in Sandpoint this Saturday, Nov. 18. 
Recent Headlines
---