Rena Martin, 67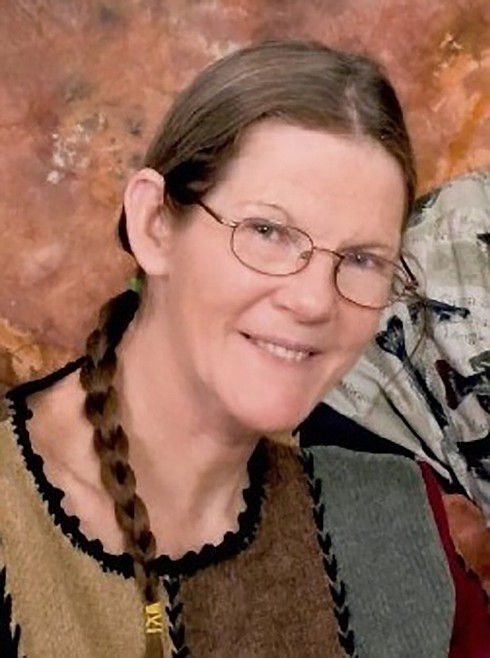 |
November 16, 2023 1:00 AM
Rena was born to Charles and Joann Armstrong in Bell Gardens, Calif., on July 1, 1956. 
Rena is survived by her husband, Gary Martin; her son, Jeremiah; her daughter Misty Dawn; and her grandchildren, Neil, Aloura, Abalena, Amelia, Shelly, Gunner, Archer, Rena Marie and Quil. She is preceded in death by her father, Charles, and her mother, Joann; and sisters, Mary and Pamela.
In 1975, was Rena was married to Gary Martin in Squirrel Valley, Calif. Rena went on to have two children, Jeremiah and Misty Dawn.
Rena was a remarkable woman who always spoke her mind, God used this in making her an instrument for His Kingdom purposes. Jesus was always on her mind. Therefore she always told everyone about Him, friend and stranger alike. Rena was a humble prayer warrior and quick to pray for those around her, although she never considered asking for prayer for herself. In her last 27 years, she was wheelchair-bound. She never complained and praised her Savior for blessing her with the very same wheelchair. 
Many people knew her for her welcome baskets, God's calling cards and "I am loved" buttons. When you received a button she would say, Jesus loves you. I know she will stand before God and hear "Well done good and faithful servant." (Matthew 25:23).
She fought the good fight and ran the race. She finished the course. She kept the faith, therefore laid up for her is the crown of righteousness which the righteous judge awards her on that day. 2 Timothy 4:7-8 "Will you receive that crown?" 
Rena Laverne Martin departed this world Oct. 22, 2023.  She went on to be in the loving arms of her Lord and Savior Jesus Christ. She was 67 years old. John 3:16 says for God so love the world that he gave his only Son so that everyone who believes in Him will not perish, but have eternal life. Do you know these truths?
If you were given an "I am loved" button or a "Good morning, this is God" calling card from this woman in a wheelchair, consider it an invitation to Rena's celebration of life service at First Baptist Church, 6711 El Paso St., Bonners Ferry, on Nov. 11, 2023, at 11 a.m.
Recent Headlines
---