Joseph Guthrie, 90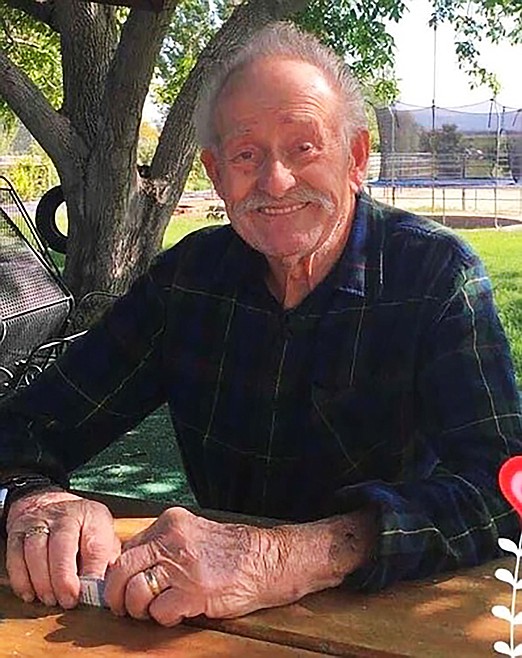 |
October 12, 2023 1:00 AM
Joseph Roy Guthrie passed away at home in Dover, Idaho, Friday, Oct. 6, 2023, at the age of 90 years.
Mass of Christian burial will be held at 11 a.m. Friday, Oct. 13, 2023, at St. Joseph's Catholic Church, with Father Rob Cook officiating. Rosary will be said at 7 tonight at the Lakeview Funeral Home. Burial will be held at Pinecrest Cemetery with military honors.
Joe was the youngest of seven children born to Chauncey and Josephine Guthrie on Nov. 26, 1932, in Bonners Ferry, Idaho. Joe grew up in a large family on a farm in Copeland, Idaho, where music was a big part of their lives. He attended schools in Copeland and Bonners Ferry. 
From 1953 until 1955, Joe served his country in the United States Army, spending 18 months in South Korea. After his return to Bonners Ferry, he was employed by the Great Northern Railroad, later called the Burlington Northern Santa Fe Railroad. He had worked in many areas, from Shelby, Mont., to Rosalia, Wash. Joe retired in 1995 after 42 years of service. Joe lived most of his life in Bonners Ferry, Sandpoint and Dover. 
Joe Guthrie and Ruth Hagen were married on Sept. 25, 1965, at St. Joseph's Church in Sandpoint. Four daughters and a son were born to them. Joe was a devoted husband, father and grandfather. Joe was a member of St. Joseph's Catholic Church and the Veterans of Foreign Wars. 
Joe liked music, trains, planes, old cars, old television shows, gardening, baseball, football and basketball. He especially enjoyed watching his grandchildren's games and concerts. The grandchildren's favorite playmate was their Pompa Joe. He ended every telephone conversation with his family with, "Bye now, take care, love you, God bless." 
He is survived by his wife, Ruth, of 58 years; his daughters, Lori Hall and Dave of Meridian, Idaho, and Teresa Meyer and Ryan of Shoreline, Wash.; his son, John Guthrie of Shoreline; and nine grandchildren, Tiani, Tessa, Ben, Preston, Lexie, Mason, Alida, Layla and Cora. Joe is also survived by his sisters-in-law, Elaine Guthrie and Carol Guthrie; as well as numerous members of both the Guthrie and Hagen families.
Joe was preceded in death by his beloved daughters, Jenny Josephine in 2006 and Marie Aimee in 2011; his parents, Chauncey and Josephine Guthrie; sisters Virginia Guthrie and Marie Labarile; brothers John "Jack" Guthrie, Robert Guthrie, Fred Guthrie and Roger Guthrie; and nephews Russell Guthrie and Terry Guthrie. 
1 Corinthians 2:9 "No eye has seen, no ear heard, and no mind has imagined what God has prepared for those who love him." 
Lakeview Funeral Home in Sandpoint is handling the arrangements. Please visit Joe's online memorial at www.lakeviewfuneral.com and sign his guest book.
Recent Headlines
---