Walter Roland Dinning, 69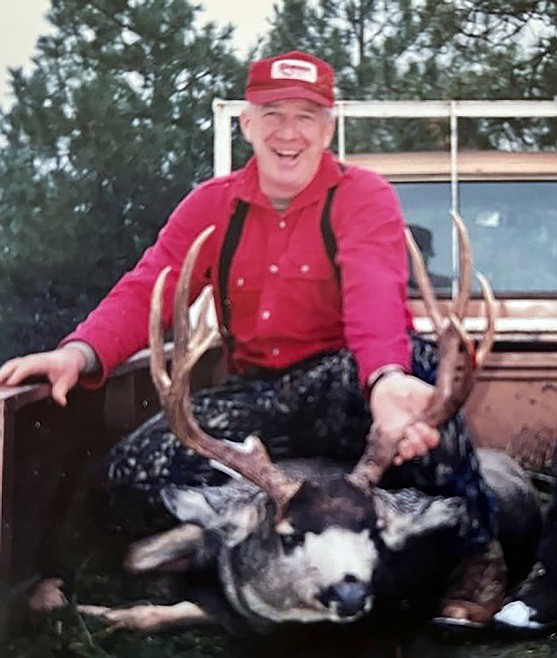 |
October 26, 2023 1:00 AM
Walter R. "Wally" Dinning was born Dec. 16, 1953, to Leighton and Evelyn Dinning. He lost his battle with heart failure on Oct. 15, 2023.
Wally was born in Creston, British Columbia, Canada, and raised in Porthill, Idaho. A true Idaho native.
He attended Bonners Ferry High School and North Idaho College before beginning work at the local LP lumber mill.
Wally married Gerry Schuon on Nov. 3, 1973. They lived, laughed and loved their way through life as a team to the very end.
In 1978, Wally became an agent for the Farm Bureau Insurance Company, where he worked for 44 years. Most of his clients knew him as "Walt" because he thought that sounded a little more professional, but he was still Wally to most. He enjoyed working for his clientele, servicing their needs, and guiding them where needed. He believed his job didn't stop with the sale of a policy; it began there, and that service was key. He worked well with the local Farm Bureau Federation and was proud to be a part of it. Wally retired in 2022 and was honored at a retirement party, where he was humbled to see his friends, clients, family and Farm Bureau representatives gather to wish him well in his retirement.
Wally loved to hunt. He lived to hunt! He worked hard so he could play hard, and that meant lots of hunting trips with his friends and family. He made several trips to Alaska on caribou hunts, trips to hunt pronghorn antelope in Wyoming, and the annual pheasant hunting ventures he so enjoyed. There were even "safaris" to hunt gophers! Those treks had the funniest stories, for sure. He treasured his friendships and the bonding that all these trips afforded him with those friends.
Wally's other passion was breeding and showing American Paint horses. His uncle, Irvin Dinning, retired from raising Paint horses and had given a stallion and some mares to Wally. That began a venture with his wife, Gerry, that spanned over 30 years. Together, they raised Paint horses and eventually showed them at the World Show level. Wally loved having the foals and watching them grow into some pretty amazing show horses. Again, he and Gerry made some wonderful friends while showing and he treasured these friends dearly.
Wally was preceded in death by his father, Leighton Dinning; his mother, Evelyn (Huff) Dinning; and his brother, Merle Dinning. He is survived by his wife, Gerry (Schuon) Dinning; his sister, Nancy (Dinning) Wycoff (Larry); his brother, Neil Dinning; and a wealth of family and dear friends.
Wally chose to be cremated, and there will be a memorial celebration of his life at a later date to be announced. To leave a message or memory for the family, go to www.bonnersferryfuneralhome.com. Bonners Ferry Funeral Home is caring for the family.
Recent Headlines
---