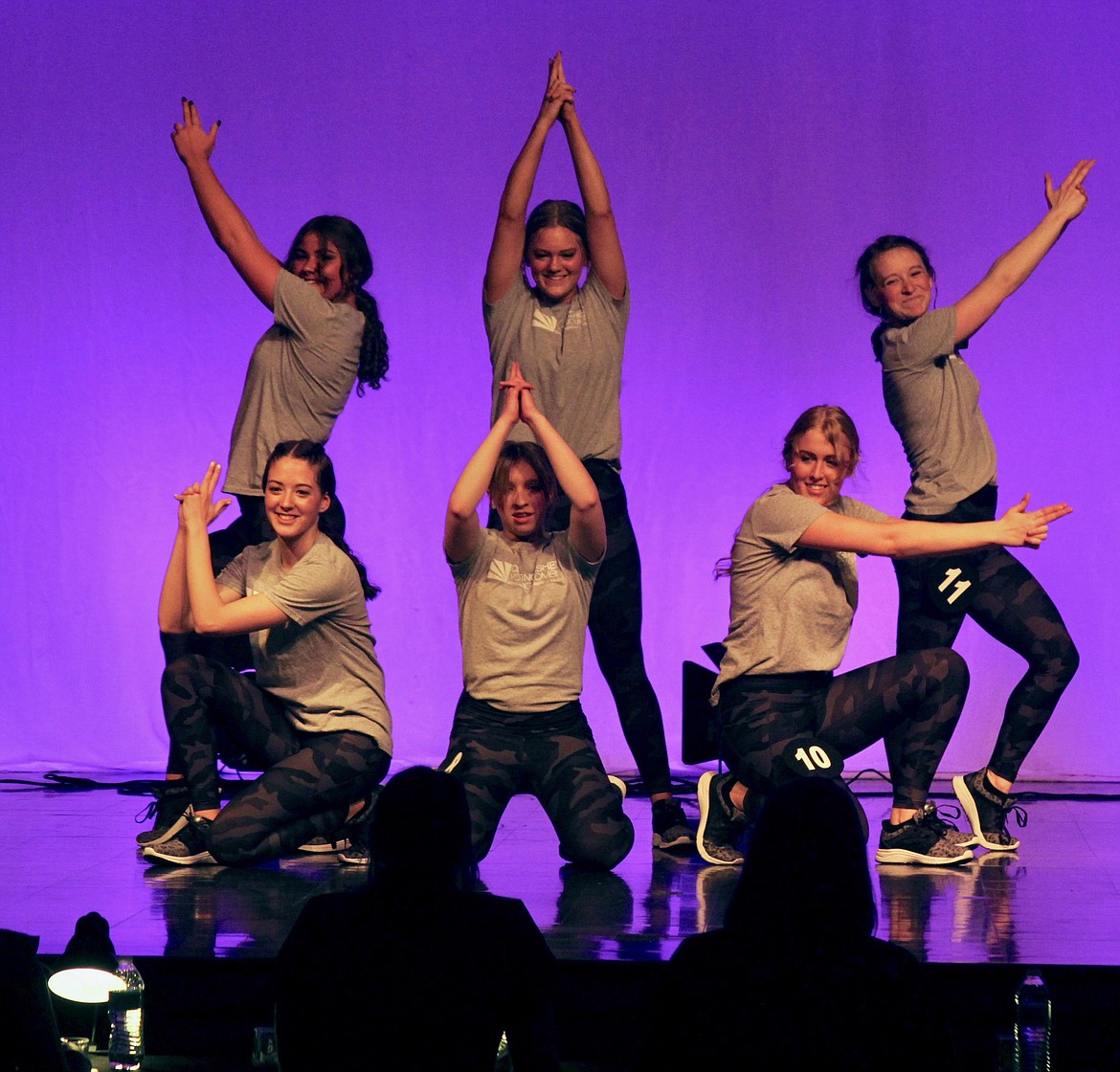 (top row, Hailey Kelsey, Evelynn Chaney, Leah Moellmer, bottom row, Emma Lucas, Jaden Byars and Majassa Allred) DYW participants during the fitness portion of the program.
May 5, 2022
Stories this photo appears in:

May 5, 2022 1 a.m.
While all 11 participants are distinguished young women, Leah Moellmer was named Distinguished Young Woman of Bonners Ferry for 2022.
---