Trump hires Idaho State Director, Layne Bangerter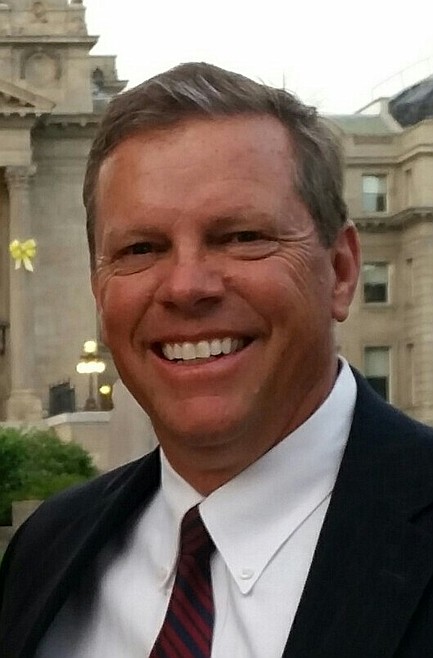 -- Photo courtesy Layne Bangerter is the State Campaign Director for the Trump for President campaign.
|
September 1, 2016 1:00 AM
BOISE — Trump for President today announced its hiring of Layne Bangerter as its State Campaign Director. Bangerter has served for 13 years as a Boise-based staffer for U.S. Senator Mike Crapo. The campaign structure includes former Idaho State Senator Majority Leader Rod Beck as Chairman and Governor C.L. "Butch" and First Lady Lori Otter serving as Honorary Chairs for the Idaho Trump for President campaign.
"I'm really pleased that Donald Trump has had the wisdom to hire Layne to keep us all laser-focused on the task at hand: to defeat Hillary Clinton this November. Lori and I know and respect Governor and Mrs. Pence, and you cannot find a better fit than the Trump-Pence ticket," says Governor Otter, "I stand ready to serve when and wherever needed in this campaign. Our in-state organization is united in purpose to elect Donald Trump, and we all represent the vast spectrum of political ideals which draw us to support this highly successful businessman."
Hired by Paul Manafort, Trump's National Campaign Chairman, Bangerter is joined by campaign finance chair Rachel Kelley and co-chairman Patrick Sullivan. Sullivan, also a former US Senate staffer, is now a senior lobbyist in Boise. In addition, Sandra Mitchell has joined the communication team as well as
assisting with finance. Sandra has served for 25 years as the Public Lands Director for the Idaho State Snowmobile Association and also serves as Executive Director of the Idaho Recreation Council.
Prior to his work for the US Senate, Bangerter, a Trump delegate to the recent RNC convention, worked 18 years for the U.S. Fish and Wildlife Service and the U.S. Department of Agriculture. He and his wife Betsy and their eight children maintain a farm in Melba where they also raise beef cattle. He graduated from BYU with a degree in Wildlife and Range Resource Management.
Steve Yates, Idaho GOP Chairman, commenting on the appointment said, "I enjoy working with Layne and appreciate the focus and dedication we share to elect Mr. Trump and all Republicans in Idaho. Layne is undaunted in his commitment, and it is important that our personalities and demeanor mix so well. I'm sure his experience and personal skills and reputation will raise all boats."
Speaking on behalf of the Trump campaign in Idaho, Bangerter said, "We are fully organized and growing in Idaho each day with Trump representatives in all of Idaho's 44 counties. With county and regional coordinators, we have an energized, tireless and effective team here in Idaho. Mr. Trump will win big here, very big, on Nov. 8, but we will have no days off until then. We have over 8,000 volunteers ready to work the phones in Idaho and throughout America. We will have fair booths and signs going up everywhere, and we will also send volunteers from Idaho to anywhere needed to help Mr.Trump in key battleground states. With the team I have and all the excitement, it has me working 17 hours a day."
Bangerter added, "I have the full support of my wife, children and friends who know how passionate I am in helping to secure 270 electoral votes for Mr. Trump and winning this crucial election. I see him as a doer, a builder and an accomplished American with a special executive skill-set to give America the
security, the strong economy, a better Judicial System, and restore the greatness America deserves."
Information: Trump for President Idaho, 208-269-9900.
Recent Headlines
---